AfDB Names 25 Finalists for Its $140,000 AgriPitch Competition, Three Nigerian Companies Make the List
The African Development Bank (AfDB) has released the names of 25 companies led by young entrepreneurs for its $140,000 AgriPitch competition
The finalist are players in the agricultural sector who have impacted the lives of other Africans over the years
Three Nigerian companies made the list and will pitch their ideas to investors with the hope of impressing them and outsmarting competitors
The African Development Bank (AfDB) has announced the selection of 25 youth-led agricultural sector companies that have made it to the 2022 AgriPitch competition.
The list includes promising young entrepreneurs from 14 African countries, three of which are Nigerians.
The successful entrepreneurs who made it to the finals will have a chance to sell their ideas to a group of investors.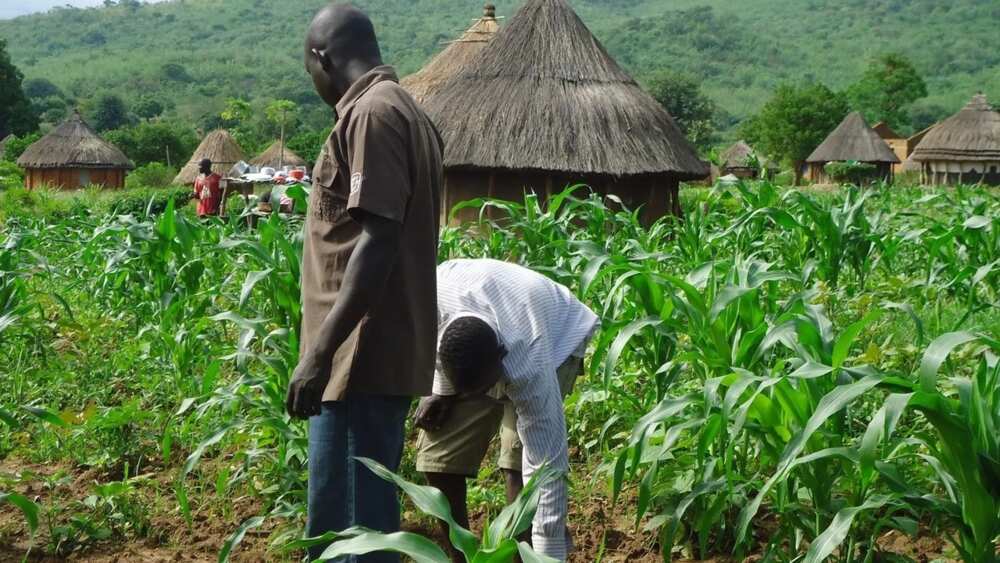 What is the AfDB AgriPitch competition?
The AgriPitch competition is the product of a collaborative effort with the AfDB, Eldohub - a private equity support and partnership company, and the Private Finance Advisory Network.
The competition is a central and recurring activity of the African Development Bank's ENABLE Youth Program, sponsored by the Youth Entrepreneurship and Innovation Trust Fund of the AfDB.
The competition is aimed at African youths between ages 18 to 35 working in the agricultural value chain.
According to the AfDB, over 1,000 applications from African "agripreneurs" were received for the 2022 competition, including over 250 entries from women-owned or managed small and medium companies.
What are the benefits for the winners?
The 2022 awards will have three startup categories: early start-ups (0–3 years of operation), mature start-ups (3 or more years of operation), and women-empowered businesses (firms with at least 51 percent female ownership or founded by a woman).
The finalists will pitch their business plans to potential investors in the AgriPitch deal room and be eligible for one-on-one mentorship as well as access to post-competition digital expertise.
The prize money of $140,000 would be awarded to the winners in the form of grants and business skills training, BussinessDay reports.
Edson Mpyisi, the Bank's Chief Financial Economist and ENABLE Youth Coordinator explains further:
"The 25 finalists include 17 women-owned or led small and medium enterprises. Thirteen are from Francophone countries, while the other 12 are from Anglophone countries."
"These young agripreneurs show great potential and are a testament to the level of innovation that exists across Africa. The Bank's support, through the AgriPitch Competition, will boost the bankability of these projects and provide a tangible step towards enhancing agribusiness and food security on the continent."
AfDB also revealed that everyone will be a winner as the 25 finalists will receive training to build their business skills. The training will give them the the requisite tools and knowledge to bolster their investor readiness and financial management, and teach them to pitch bankable business proposals.
Full list of AfDB 25 finalists AgriPitch competition and country of operation
Faso Elevage- Cote d'Ivoire
Bilanga Solutions- DRC
AfriCereal Group- Benin
Duketrah Fisheries- Nigeria
TIC Agrobusiness- Benin
MiAgro Shoppers Limited- Uganda
World Jolly Generation Engineering and Trading ( WJGET SARL)- Benin
Minagro Group- Togo
Farmer Lifeline Technologies- Kenya
TOMAVè AgriTech- Gabon
Mvutu- DRC
FulltechCongo- DRC
Agrisiti (Maatalous Nasah)- Nigeria
Eco-Protein- Malawi
Sediba- Botswana
Solaristique Nigeria Limited- Nigeria
Osomobegbe Global Ventures Limited- Nigeria
Farmhut Africa Private Limited- Zimbabwe
Etoduma SARL- Côte d'Ivoire
FarmWallet Limited- Ghana
ChemChemAgro- DRC
Contanna- Senegal
Amra Suarl ( vet info)- Senegal
Mgom'mera Seed investments- Malawi
Legendary Foods Ltd- Ghana
"My son inspired my million-naira business": Meet Seun, founder of Baby Grubz
Meanwhile, in a recent report, Legit.ng profiled Seun Sangoleye the founder and Chief Executive Officer of Baby Grubz.
Baby Grubz is an infant food company established in 2013 by Sangoleye at one of her trying moments as a mother.
In the report she shareda her journey from being a computer scientist to starting a business that makes millions.
Source: Legit.ng