"We Need Help": Price of Drugs Jump by Over 1,000% As GSK, Other Big Companies Leave Nigeria
The decision by GlaxoSmithKline, a leading healthcare and biotech company, to leave Nigeria is hurting Nigerians
For over 51 years, Nigerians, especially asthma patients among others, have relied on their vaccines and drugs for survival
Checks by Legit.ng show that the cost of most of their products has skyrocketed, some by over 1,000% since the decision to leave NIgeria
GlaxoSmithKline (GSK), a British healthcare and multinational biotech firm, recently left Nigeria after 51 years of operations.
The company instructed its Nigerian subsidiary to cease commercialising its top medicines and vaccines and use a third-party direct distribution model.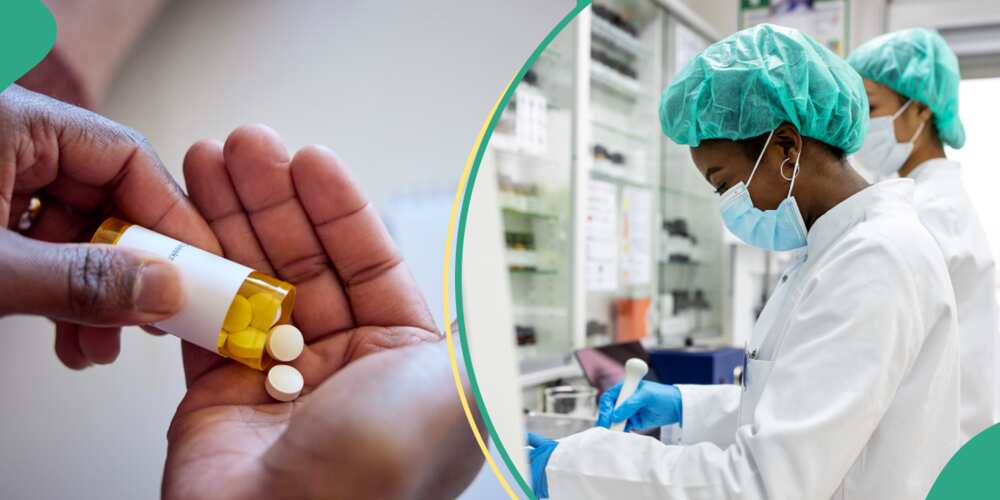 GlaxoSmithKline manufactures life-saving medicines such as Amoxicillin / Clavulanic acid, Ampiclox, Seretide, Ventolin inhalers, and Augmentin 625mg, among others.
Impact of GSK decision
The departure of GSK from Nigeria has triggered an unprecedented surge in the prices of its drugs in a country where the government budgets only N2,178 for each citizen.
Some of GSK's drugs, which used to be very affordable, are now selling at new prices.
In a recent video that went viral on social media, a Nigerian consumer lamented about the inflated cost of inhalers made by GSK.
He also called on the federal government to take specific actions, amongst which was to bring back the company.
"We need help, my salary is just N45,000."
Change in price of some of GSK products
A market survey carried out by Legit.ng showed changes in GSK products and drugs manufactured by other companies.
For example, Seretide Evohaler, manufactured by GSK and used by asthma patients to help control immediate breathing, has increased in price from N5,000 to N8,000 as of April 2023 to between N65,000 and N70,000 in November 2023.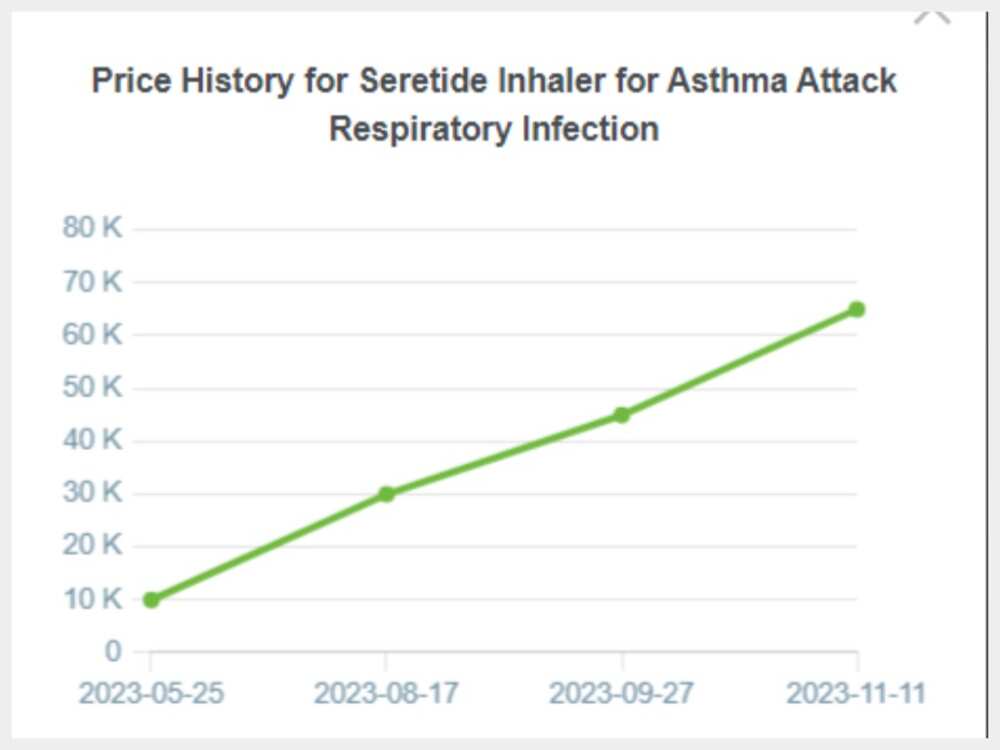 Similarly, Ampiclox's price has escalated from N1000 to N13,000, while Ventolin inhalers jumped from N2800 to N8000,
Another drug that has skyrocketed is Augmentin 625mg from N4500 to as high as N25,000.
Pharmacist speaks
A Pharmacist, John Chime, told Legit.ng that he plans to make further adjustments in the coming weeks.
"My drugs are among the cheapest around here because I still have old stocks. As soon as I sell what I have, there is no way I will be selling at the same price."
He blamed the exist of drug companies, forex and transportation costs for the price changes.
Another drug company prepares to leave Nigeria
In a similar development, Legit.ng reports that more international manufacturing companies are leaving Nigeria.
The latest is Sanofi-Aventi Nigeria, the producer of polio vaccines for children, among several others.
Source: Legit.ng