UPDATED: Nigerians Confused as CBN Denies Asking Banks to Collect Old N500 and N1,000 Notes, Banks React
The Central Bank of Nigeria has denied asking Nigerians to return old N500 and N1000 notes to their banks
This comes as a crowd, made up mainly of traders, came with forms and codes generated from the CBN website as well as bags filled with money
They say that the money is not just theirs, it includes money collected from friends and relatives
The Central Bank of Nigeria has backtracked on earlier reports that it asked Deposit Money Banks (DMBs) to accept old N500, N500 notes.
In a statement posted on Twitter, the bank referred to the message as fake news and referred Nigerians to the nationwide broadcast by President Buhari on Thursday, February 16, 2023.
The CBN spokesman had told media houses, including Legit.ng that Nigerians could return old N500 and N1000 notes to commercial banks but capped it at N500,000 and below.
In line with the widely reported news by the CBN, banks issued statements to customers to bring old N500, and N1,000 notes.
In a swift response, however, the banks deleted their messages posted on social media.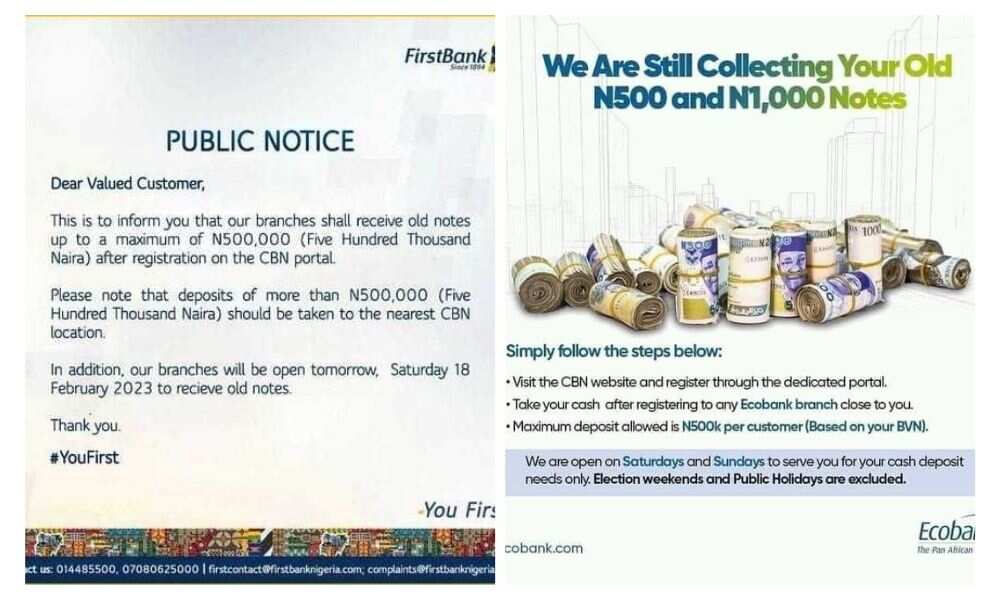 Osita Nwanisiobi told Legit.ng via a phone call that customers can return old notes to CBN.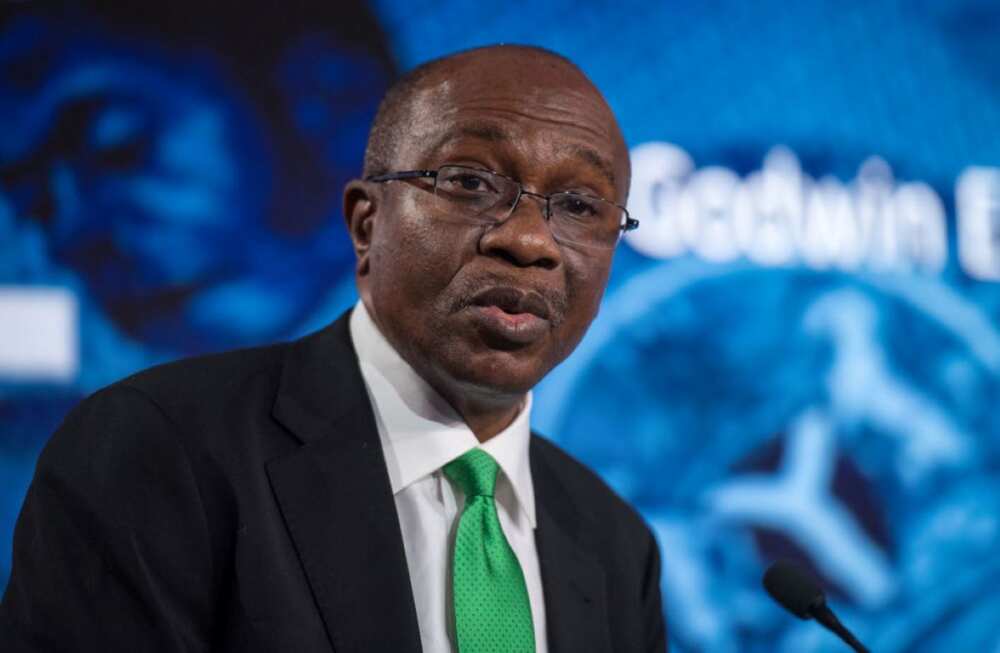 Nwanisiobi said:
"Yes only N500,000 and below could be returned to commercial banks but anything above that should be sent to the CBN"
Nigerians besiege CBN branches to deposit old notes
This comes as residents and traders have besieged the Lagos branch of the Central Bank of Nigeria to return old naira notes still in their possessions after Buhari said they could replace the N500 and N100o notes to the apex bank.
The Tinubu Square branch of CBN was full of Nigerians milling around, needing clarification about how to return their old naira notes.
Traders, transporters, and other besiege CBN in Lagos to return old naira notes
The crowd comprised primarily of traders, some of who came with big bags, popularly called Ghana Must Go, filled with old N500 and N1000 notes.
Findings reveal that some of those at the CBN office collected the monies from their relatives who could not come to the CBN office to swap their old naira notes.
BusinessDay reports that only people with codes generated from the CBN website were attended to at the apex bank.
Officials of CBN asked the crowd of depositors to return the monies to their banks, with many of them rejecting the directives and bursting into songs.
Banks reject old money deposit
The depositors said the banks rejected taking the old notes from them based on CBN and Buhari's directives.
Checks reveal that some banks are rejecting the old N500 and N1000 notes based on directives from the apex bank.
Some of the traders interviewed at the CBN branch in Lagos say they could not generate the code because they could not read or write.
Others said they could not generate the code because CBN's website could not respond to their requests.
Contrary to claims, the CBN website is working, but it takes a lot of time to validate accounts and BVNs, Legit.ng's checks reveal.
Buhari says Old N500, N1000 no longer legal tender, gives CBN stern order on N200 notes
Legit.ng reported that President Muhammadu Buhari has said that old N500 and N1,000 notes remain illegal in Nigeria.
The President stated this on Thursday, February 16, 2023, during his nationwide address to Nigeria over chaos caused by the scarcity of naira notes in the country.
Buhari, who apologised to Nigerians over the cash crisis, said that the old N200 note will remain legal tender until 60 days, citing April 10, 2023, as the new deadline.
Source: Legit.ng