Stanbic, Access Lead as Nigerian Banks With the Highest, Lowest Average Spend on Employees is Revealed
Working in Nigerian banks remains a very appealing option for recent graduates due to the numerous benefits available
Nigeria's banking sector is one of the country's top employers, with annual wages and salaries in billions
On average data obtained from the banks, financials shows salaries range from N100,000 to over N1 million monthly
For many Nigerians working in the bank, being an employee in the financial sector means high salaries, great working conditions, and more importantly a chance to a better life.
According to data from the Nigerian Exchange, 13 Nigeran banks as of the end of 2020 spent a total of N551.89 billion on their employees which is a 3.37% increase compared to N533.91 billion recorded in the previous year.
The N551.89 billion spent includes payment for wages and salaries of employees, pension contributions, and other staff costs.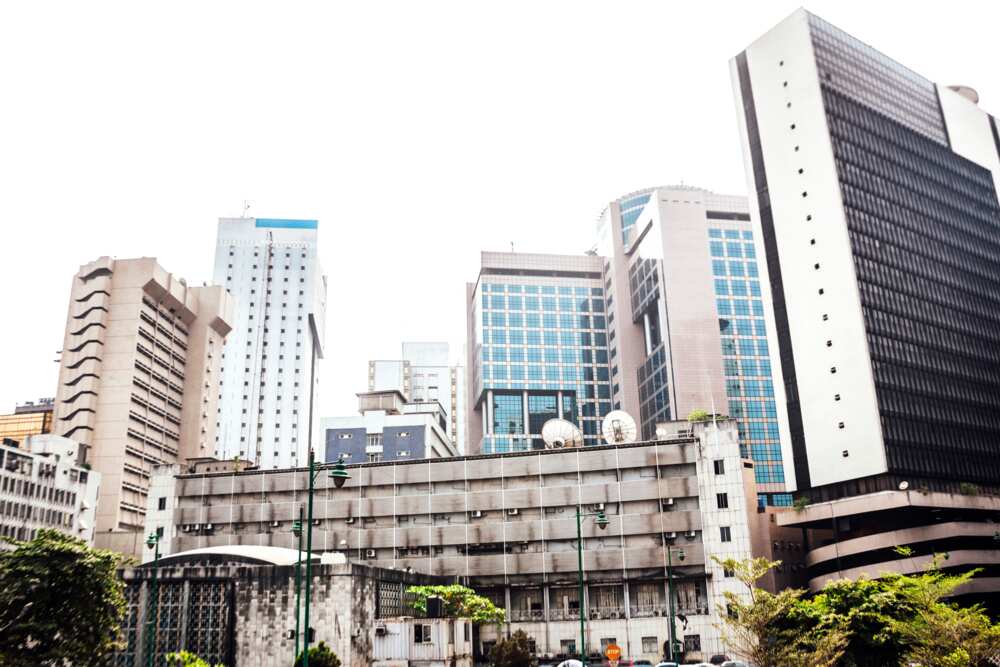 The banks captured include Guaranty Trust Bank Plc, Union Bank, FCMB Fidelity Bank, Sterling Bank, Wema Bank, Unity Bank, Jaiz Bank, FBN Holdings, United Bank for Africa Plc, Zenith Bank, Access Bank, and Stanbic IBTC.
Breakdown of figures from the surveyed banks' financials shows Stanbic IBTC has the highest average pay per employee while Access Bank has the highest number of employees.
Stanbic IBTC
According to Stanbic IBTC financials, the total number of employees as at the end of December 2020 stood at 2,972 employees.
To cover the cost, the international bank spent a total of N42.1 billion in 2020. When shared among the total number of employees this comes to N14.2 million which is the highest seen among the banks surveyed.
Access Bank
The total number of employees in Access Bank as at the end of 2020 stood at 6,781.
In taking care of the employees the bank spent N68.95 billion was spent on wages and salaries. this put the average personnel cost per staff at N10.8 million in 2020.
Zenith Bank plc
Zenith Bank spent N79.3 billion as personnel expenses in 2020. With a staff strength of 7,544, each employee on an average cost stood at N10.5 million.
United Bank for Africa Plc (UBA)
According to its financials, UBA ranked fourth in terms of how much it spent on its employees.
UBA financials showed N87.5 billion was spent in 2020 on its 10,817 personnel. N84.5 billion was spent on wages and salaries while N3.1 billion was stated as defined contribution plans.
What this means is that the average cost per staff in UBA Group was N8.09 million in 2020.
FBN Holdings Plc
FBN Holdings spent the highest on personnel expenses in 2020, as N100.6 billion was shared among 8,341 personnel.
This implies the Group had a personnel cost per employee of N12.1 million in 2020.
Other Banks personnel expenses in 2020 include:
Guaranty Trust Bank Plc – N37.6 billion
Union Bank – N32.6 billion
FCMB – N29.52 billion
Fidelity Bank – N25.4 billion
Sterling Bank – N14.8 billion
Wema Bank – N14.0 billion
Unity Bank – N10.41 billion
Jaiz Bank – N4.9 billion
Access, Zenith, four other banks generate N64.27bn maintaining customers accounts
Six banks collected N64.27 billion from maintaining clients' current accounts from January to September 2021, a 40.6 percent increase from the N45.7 billion recorded in the first nine months of 2020.
The six banks are Access Bank Plc, Zenith Bank Plc, United Bank for Africa, Guaranty Trust Holding Company Plc, Sterling Bank Plc, and Union Bank of Nigeria Plc.
Access Bank, in particular, increased its current account maintenance charge and handling commission by 51% to N16.22 billion in nine months.
Source: Legit.ng