Anxiety as NNPCL Fails to Remit $6.9 Billion to FG Amid Oil Boom, Firm Swaps $7.1bn Worth of Crude
The Nigerian National Petroleum Company Limited (NNPC) failed to remit about $6.8 billion to the federation account
The company also made an oil swap deal amounting to about $7.1 billion, which allegedly remained unaccounted for
NEITI uncovered the amounts in its Oil and Gas Industry report and called for a probe of NNPCL
The Nigerian National Petroleum Company Limited, the national oil firm, could not remit $6.923 billion to the federation account and traded about $7.108 billion worth of crude oil under its Direct Sale Purchase (DSDO) scheme in 2021.
The oil firm also owes $13.591 million in outstanding taxes to the Federal Inland Revenue Service (FIRS). In comparison, unpaid federation revenue to the Nigerian Upstream Petroleum Regulatory Commission (NUPRC) amounts to $8.251 billion as of December 31, 2022.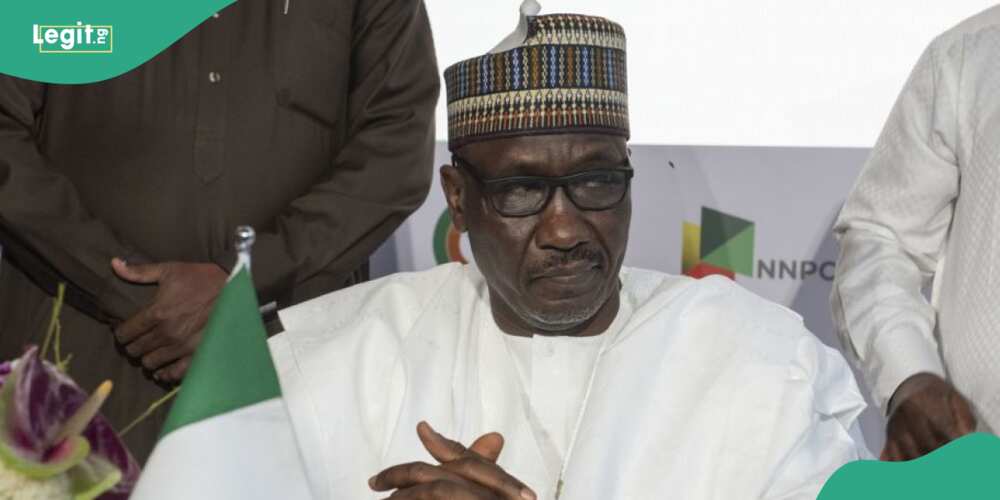 NEITI uncovers remitted funds to FG by agencies
The Nigerian Extractive Industry Transparency Initiative (NEITI) disclosed this in its 2021 Oil and Gas Report.
PAY ATTENTION: Share your outstanding story with our editors! Please reach us through info@corp.legit.ng!
The report says that 47 other companies also failed to pay about $1.342 billion to the Nigerian government.
The NEITI report covered the activities of over 69 companies, with 22 falling the standards for reconciliation, while their payments represent about 95.65% of the entire remittances by companies, amounting to $11,332,792.48.
NNPC's deductions from the Domestic Crude Account before remittance to the Federation Account of N751 billion in 2021 were not due for payment as of December 2021, while N334.87 billion remained outstanding as of December 2021.
Calls for NNPCL probe intensify amid $6.9 billion unremitted funds
According to the report, N1.20 trillion was deducted from the domestic sales proceeds as a subsidy, while crude and product losses stood at N16.20 billion.
Pipeline repairs and maintenance gulped N22.05 billion, and strategic stock holding amounted to N6.15 billion.
The Guardian reports that NEITI called for an investigation of NNPCL and the Nigerian Petroleum Company, stating that other companies should comply with prompt payment of liabilities while government agencies intensify recovery efforts.
Nigeria's oil Earnings rises by N188.71bn
The NEITI report comes amid increased oil sales by the Nigerian government, Legit.ng reports.
Nigeria's earnings from crude oil sales increased by N188.7 billion in August 2023 due to the rise in the production of the product by both international and local operators.
Nigeria's oil appreciated in August, as against the previous month of July, according to data from the Nigerian Upstream Petroleum Regulatory Commission (NUPRC) and the Organisation of Petroleum Exporting Countries (OPEC).
In August, Nigeria produced about 26,615,125 million barrels of crude oil, higher than the 33,761,767 million barrels pumped in July.
Also, crude oil prices have surged on the international markets with Nigeria poised to earn billions of dollars in sales.
The latest report reveals that as of Friday, September 15, 2023, Brent Crude sold for as high as $94 per barrel.
NNPC tells Nigerians to get ready for stronger naira, cheap fuel After securing $3BN emergency loan
Earlier, Legit.ng reported that the Nigerian National Petroleum Corporation (NNPC) Limited has announced that it has successfully secured $3 billion in crude-for-cash funding from the African Export-Import Bank (Afreximbank).
NNPC hopes the loan will support the naira needs to stabilise against the dollar in the foreign exchange market, Punch reports.
At the close of trading on Wednesday, August 17, 202, the naira exchanged against the dollar at N880 on the black market.
Source: Legit.ng