FG's Exchange Rate Unification Yields Results as Nigeria Earns $2.55 Billion as Forex Inflow in 2 Months
The foreign exchange rates unification policy of President Bola Tinubu seems to have yielded some results
The Central Bank of Nigeria said the country recorded a forex inflow of $2.55 billion in the last two months
The development comes as the naira plunged to an all-time low, trading at N950 to a dollar
Following the floating of Nigeria's currency and the unification of foreign exchange windows, the Central Bank of Nigeria (CBN) has announced that foreign exchange inflow has increased to $2.55 billion.
But the inflow has done little to impact the value of the naira, which has lost over 11% of its value in the last 12 days.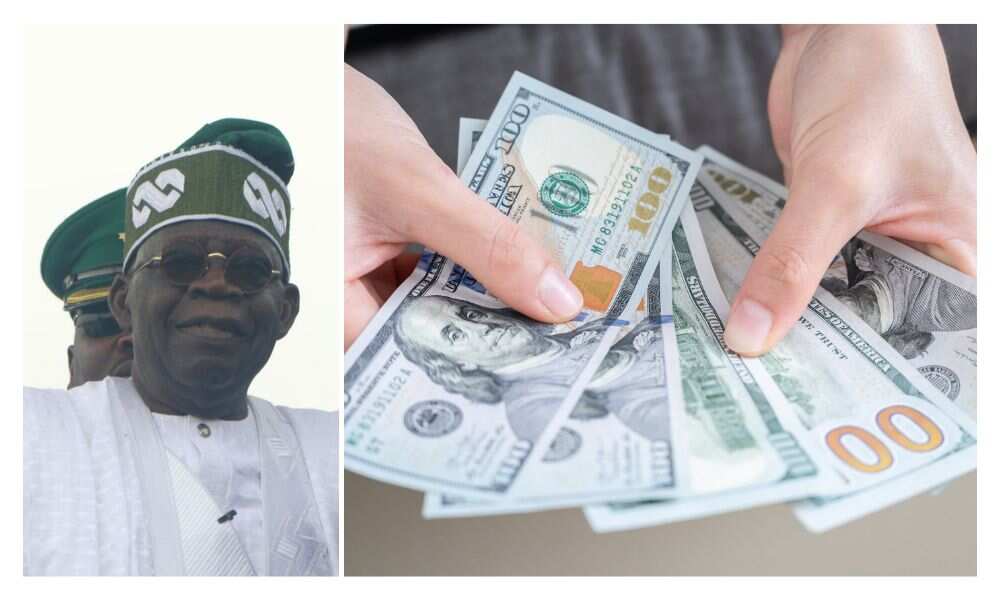 The Central Bank, however, blamed unreported forex inflow and unofficial parallel market for the continued crash of the naira.
Despite forex inflow, naira continues to depreciate
Total inflow through the official Investors and Exporters (I&E) window increased to $1.41 billion in June FROM $1.4 billion in May 2023, figures from the CBN revealed.
According to reports, the apex bank highlighted that exporters and businesses contributed to the inflow in June 2023.
The CBN announced in June that all foreign exchange market sectors would be combined into a single window to increase liquidity and stability.
The forex window unification has impacted several companies which published their Q2 financials and reported pre-tax losses due to FX adjustments.
Naira float will encourage investment and enhance economy
The petrol price has surged amid the naira depreciation, with many petrol stations selling above N600 per litre.
Analysts have hinted that FX unification will enhance liquidity which is the bane of the naira, and attract investment to other sectors of the economy.
The naira plunged to its lowest on August 10, 2023, exchange at N950 to a dollar as demand from importers surged on the black market.
Black market operators cited prices as high as N930 to a dollar as against the N910 to a dollar quoted on Wednesday, August 9, 2023
Naira getting close to N1,000 per dollar as CBN explains reason for fall
Legit.ng reported that the Nigerian naira has continued to plunge lower in the FX market.
On Thursday, August 10, 2023, the naira fell to its lowest in history, exchanging at N930 to a dollar as demand for the dollar by importers and other users surged.
Dealers quoted as high as N930 to a dollar against the N910 quoted on Wednesday, August 9, 2023. The dealers continue to lament the scarcity of the US greenback.
Source: Legit.ng