Tinubu Begins CBN, Emefiele Probe, Appoints Jim Obazee as Investigator
President Bola Tinubu has appointed a special investor to start the probe of CBN under Godwin Emefiele
Tinubu announced Jim Obazee, the CEO of the Financial Reporting Council of Nigeria as the lead investigator
The President said Obaze is to report to him weekly on the progress of the investigation and to appoint a team
President Bola Tinubu has begun the probe of the Central Bank of Nigeria (CBN) under the suspended Governor, Godwin Emefiele.
Tinubu announced the Chief Executive Officer of the Financial Reporting Council of Nigeria, Jim Obazee, as a special investigator to probe the apex bank and related entities.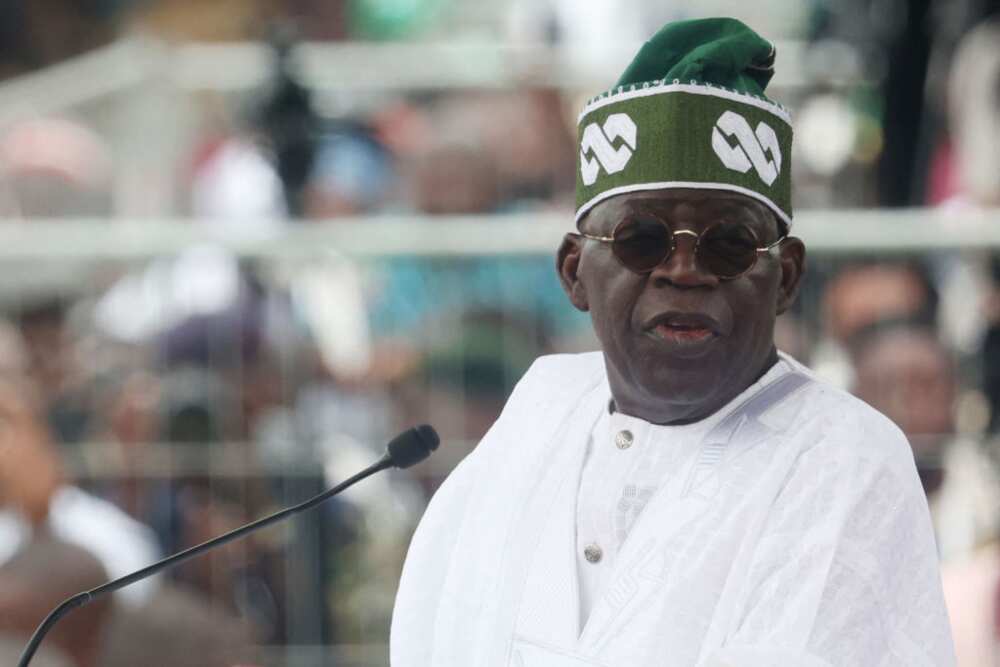 Reports say Tinubu disclosed this in a letter, stating that the investigation begins immediately.
In the letter, Tinubu said the action is part of the effort of his government to fight corruption and that the investigator will report to him directly.
Tinubu promised to clean up CBN
Tinubu said:
"In accordance with the fundamental objective set forth in Section 15(5) of the Constitution of the Federal Republic of Nigeria 1999 (as amended), this administration is today continuing the fight against corruption by appointing you as a Special Investigator to investigate the CBN and Related Entities. This appointment shall be with immediate effect, and you are to report directly to my office.
"The full terms of your engagement as Special Investigator shall be communicated to you in due course but require that you immediately take steps to ensure the strengthening and probity of key Government Business Entities (GBEs), further block leakages in CBN and related GBEs and provide a comprehensive report on public wealth currently in the hands of corrupt individuals and establishments (whether private or public).
"You are to investigate the CBN and related entities using a suitably experienced, competent, and capable team and work with relevant security and anti-corruption agencies to deliver on this assignment. I shall expect a weekly briefing on the progress being made."
During his inaugural speech, Tinubu said he would clean up the apex bank and subsequently suspended Emefiele, who was arrested by the Department of State Security Services (DSS).
Emefiele's naira redesign under the spotlight
Under Emefiele, the CBN embarked on a chaotic naira redesign program, triggering economic turmoil.
The naira redesign policy followed a severe cash crunch which saw many Nigerians sleeping at ATM points.
According to the CBN Act, analysts believe the intended probe is the first step in ousting Emefiele as the CBN governor.
Why Tinubu cannot sack Godwin Emefiele, what the CBN Act says
Legit.ng reported that Godwin Emefiele, the erstwhile Governor of the Central Bank of Nigeria (CBN), was suspended by President Bola Tinubu on Friday, June 9, 2023.
Emefiele is well into his second term as the CBN governor before his suspension by Tinubu.
Analysts say Tinubu needs more power to sack the CBN governor due to the provisions of the CBN Act.
Source: Legit.ng