CBN Says it Will Beg Dangote Refinery to Sell Dollars, Other Currencies to Banks at Good Rate
Godwin Emefiele has said the Central Bank of Nigeria will persuade Dangote to sell foreign exchange to banks at a reasonable cost
Emefiele stated that Nigeria helped the billionaire to set up the refinery, and so he must help
He said the refinery could sell dollars to banks at cheap rates so importers can access them from commercial banks and not CBN
Following the Dangote Refinery commissioning and its plan to deliver its first products in July, the Governor of the Central Bank of Nigeria (CBN), Godwin Emefiele, has said that the bank will ask the refinery to sell foreign exchange to banks at a reasonable rate.
Emefiele stated his team would engage Aliko Dangote, Chairman of Dangote Group, to ensure that Nigerians benefit from the refinery, saying that the country helped him set it up.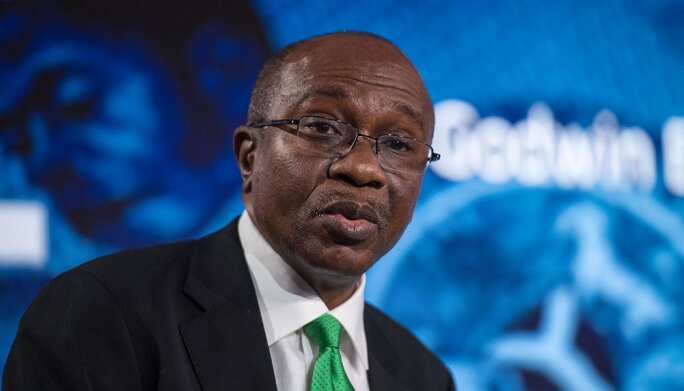 Dangote can save Nigeria during subsidy removal
The apex bank boss expressed hope that the 650,000bpd capacity refinery would reduce forex scarcity in Nigeria, stating that about 20% of the total cost of importing petroleum products into the country would be saved, leading to price reduction.
He said the time has come to end petrol subsidies in Nigeria.
Emefiele said:
"So we will be lucky to have about 20 per cent savings from refining locally rather than importing."
Emefiele, who spoke during the CBN Monetary Policy Committee meeting in Abuja on Wednesday, May 24, 2023, said that Dangote Refinery gives Nigeria hope that if the subsidy is removed, the products would be available and that market forces will bring down the cost in the long run.
Vanguard's report stated Emefiele said bank customers could go to their banks to source forex for imports instead of coming to the CBN, stating that the bank will ensure that the banks get forex from Dangote at a reasonable rate.
He said:
"What I would have loved to say on Monday (at the Dangote Refinery Commissioning), which I didn't say, was that the CBN, the government, and the country have helped Dangote to set up that refinery.
"He is a Nigerian; Nigerians must benefit from that venture, and we are going to engage him and talk to him, and I am sure that being the richest man in Africa, he is going to throw a few crumbs so that the price will be lowered."
Dangote makes $103m on day of refinery opening, reveals when product lifting will commence
Legit.ng reported that Aliko Dangote's net worth soared by $103 million on Monday, May 22, 2023, when he commissioned the biggest refinery in Africa.
Dangote gained about $103 million, the equivalent of N37.3 billion, as Africans gathered to commission the Dangote Refinery, considered the largest single-train refinery in the world.
The Nigerian billionaire moved one step up to the 81st position from the 82nd position he occupied on Friday, May 19, 2023, on Bloomberg Billionaire Index.
Source: Legit.ng