CBN's New Move Crashes PoS Charges as Naira Scarcity Reduces
It appears that the days of PoS operators ripping off customers are numbered.
The development is due to the latest move by the Central Bank of Nigeria (CBN), which has pushed out more cash to commercial banks.
CBN said it had released more cash to commercial banks and directed them to work on weekends to make some money available to customers.
The bank said many commercial banks have picked up cash from its branches nationwide.
Despite persistent queues, feelers indicate that the cash crunch is easing up a little following the release of the old naira notes.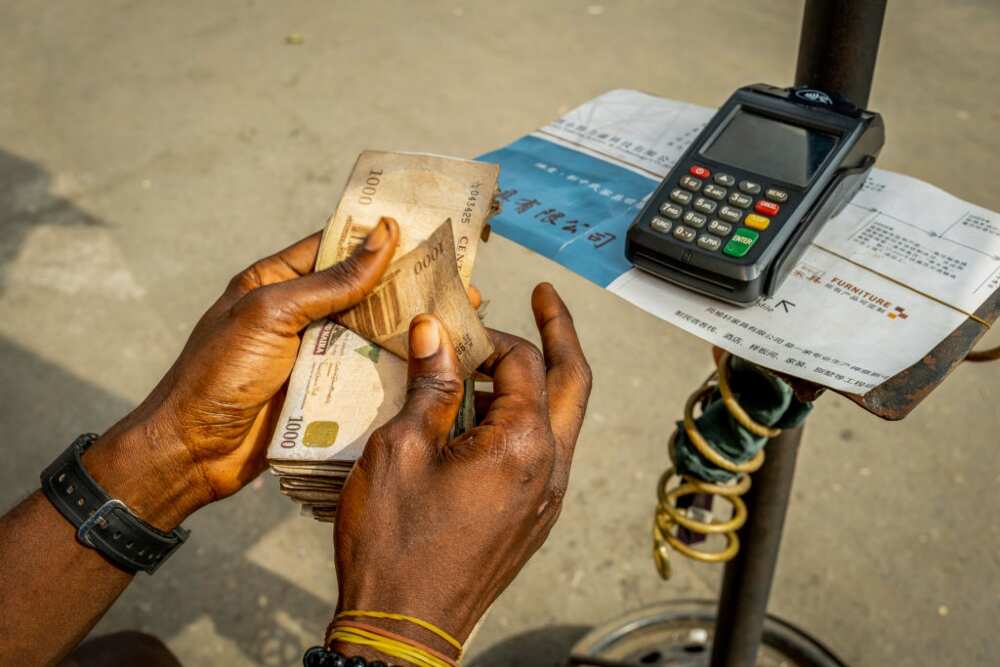 CBN pushes more cash to commercial banks
On Wednesday, March 22, 2023, CBN said it would flood the banks with the old naira notes it mopped during its naira redesign policy.
Due to this, transaction charges by Point of Sale (PoS) operators have reduced as naira scarcity began to ease as the apex bank asked Deposit Money Banks (DMB) to dispense old notes to customers in compliance with a Supreme Court order.
The bank had issued a directive that the old N200, N500, and N1,000 notes remain legal tender in line with the Supreme Court ruling until December 31, 2023.
BusinessDay reports that most operators have crashed their charges as they get less patronage from customers as more cash is made available from banks and other sources.
PoS transactions in Nigeria increase
In February, the volume of PoS transactions rose by 17.9% to 113.5 million in February 2023 from 93.3 million in January, According to Nigeria Inter-Bank Settlement System (NIBBS).
The volume of PoS transactions spiked by 9.5% month-on-month from N807.2 billion to N883.5 billion, NIBBS data said.
The Governor of the Central Bank of Nigeria, Godwin Emefiele, said that Nigerians take advantage of the naira crisis to hike fees or demand cash on the pretext of malfunctioning PoS machines. He said the high charges create hardship for Nigerians, frustrating CBN's efforts to develop a cashless economy.
CBN identifies the reason for difficult cash withdrawal, explains the Increase in interest rates
Legit.ng reported that the Central Bank of Nigeria (CBN) has admitted that there are faults in the online transactions and payment channels that frustrated bank customers in the last two months.
The Governor of the CBN, Godwin Emefiele, during the Monetary Policy Committee Meeting in Abuja on Tuesday, March 21, 2023, said the bank is aware of the issues surrounding cash withdrawals with regular downtime in bank transaction platforms and asked payment channels to overcome them urgently.
Emefiele apologized for the transaction failures experienced by bank customers across the country and said it was due to the enormous transaction volume in the industry.
Source: Legit.ng