CBN Disburses Old Naira Notes to Banks, Mounts Surveillance as Banks Set Two-Week Target
The Central Bank of Nigeria (CBN) has said most commercial banks have received old notes from its offices across the country
The apex bank said it directed the banks to come and pick more o the old notes
Sources said that CBN has also begun monitoring the situation and mounted surveillance in banks nationwide
The Central Bank of Nigeria (CBN) began the disbursement of old naira notes on Thursday, March 23, 2023, as the Nigerian government intensified efforts to end the crippling cash scarcity that threatens to ground the economy and inflicted severe pains on bank customers across the country.
The apex bank had directed banks to pick the old N1,000, N500, and N200 notes across its offices nationwide for disbursements to customers.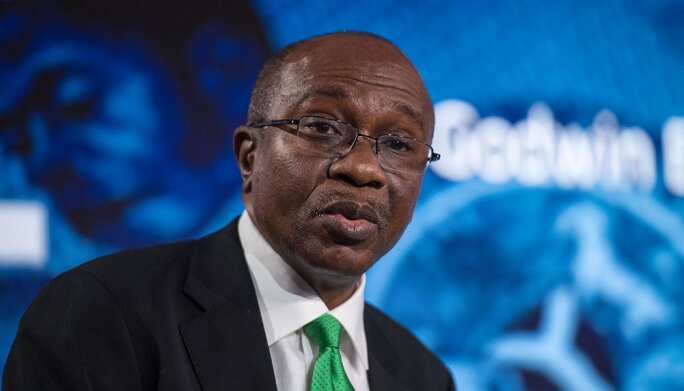 Commercial banks receive old notes from CBN
This development follows a meeting between the CBN Governor, Godwin Emefiele, and bank CEOs on Wednesday, Mach 22, 2023, a Punch report says.
According to the report, commercial banks received the old naira notes nationwide from CBN offices on Thursday, March 23, 2023.
The report also quotes multiple bank CEOs and top executives of banks who confirmed the release of the old notes.
The source said:
"The CBN has started giving us old notes. However, it will take some time for the currency to circulate."
Also, sources at the CBN confirmed that the apex bank would reissue the old notes it mopped up from the public to the banks.
CBN reintroduces mopped-up currency into circulation
As it embarked on the naira redesign and cashless policies, the apex bank had mopped up the old N200, N500, and N1,000 notes from circulation.
Daily Trust reported that while most banks in Lagos were not dispensing, the few that distributed paid N5,000 per day against the N20,000 daily withdrawal limit of the CBN.
Top bank officials say the notes would take about two weeks to saturate the economy thoroughly.
However, bank officials say the situation may not return to normal immediately.
CBN promises to flood banks with old naira notes over NLC protest, keeps mute on new ones
Legit.ng earlier reported that the Central Bank of Nigeria had concluded plans to issue all N1,000, N500, and N200 banknotes in its vaults to commercial banks.
The decision will expectedly end months of cash crunch and pains experienced by Nigerians due to the bank's naira redesign and cashless policies.
The apex bank's decision came weeks after the Supreme Court ordered it to reissue the old banknotes and allow them to remain legal tender until December 31, 2023.
Source: Legit.ng