CBN Approves 17 Companies as Mobile Money and PoS Operators in Nigeria
The Central Bank of Nigeria has released the names of licensed mobile money operators in Nigeria
The mobile money operators are empowered to operate PoS Services in the country
In a recent guideline issued by CBN, the bank barred commercial banks from running PoS services in the country
Due to the recent hiccups experienced by bank customers and their inability to use mobile apps and other digital touchpoints, Nigerians have begun the search for alternatives as fintech firms have taken over the ecosystem and provided better experiences.
These licensed mobile operators have provided relief to many Nigerians at the time of unprecedented transaction failures.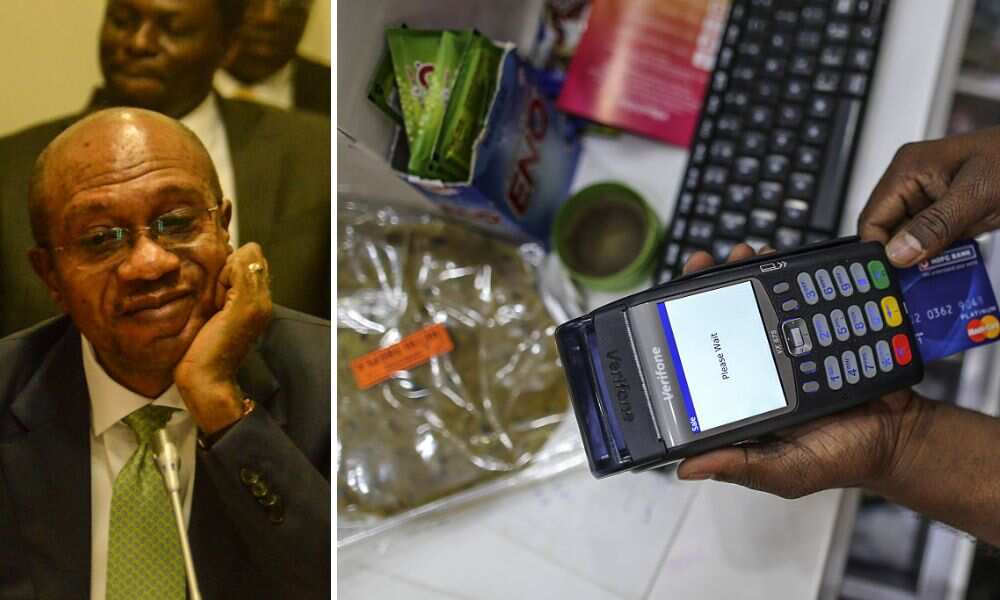 CBN allays customers' worries
The mobile money operators offer incentives such as zero transfer charges and daily rewards to customers.
Many customers on these platforms are concerned about the legality of the platforms and wonder if they are authorised or licensed to operate in Nigeria.
The worries have prompted the apex bank to draw up a list of authorised operators in the financial ecosystem.
The development comes as the CBN barred bank agents from offering PoS services.
CBN releases guidelines for PoS operations
CBN released the regulatory framework for agent banking operations, which includes several restrictions to mitigate risks in the financial sector.
The guideline was announced in a circular titled Exposure Draft of the Regulatory Framework for Agent Banking in Nigeria, signed by Musa I. Jimoh, the director of the Payments System Management Department.
In the 31-page document, the CBN dedicated Section 8.3 to outline prohibited activities for agents.
Vanguard reports that one of the key restrictions in the guideline is that agents must not use the purchase option on PoS terminals for cash-in and cash-out transactions.
The CBN has also warned agents against transactions where a receipt or acknowledgment cannot be generated. In addition to the abovementioned restrictions, the circular prohibits agents from conducting transactions in foreign currency. Agent banking is a financial inclusion service that aims to extend the reach of retail banking services to all segments of the population, especially residents of rural areas.
The service providers include First Monie, EcoBank Express, UBA Moni, Zenith Mobile Money, and others. The CBN has observed that the agent banking initiative has led to the proliferation of financial service agents across Nigeria.
Reports say a significant and growing portion of financial transactions is now conducted through agents.
Approved mobile money operators
Abeg Technologies Limited
Chams Mobile Limited
eTranzact International Limited
Fortis Mobile Money Limited
Funds And Electronic Transfer (FETS) Limited
Hedonmark Management Services Limited
Pagatech Limited
Palmpay Limited
Parkway Projects Limited
Teasy International Company Limited
NowNow Digital Systems Limited
VTNetwork Limited
Xpress MTS Limited
Kongapay Technologies Limited
Visual ICT Limited
Supreme Court ruling: PoS charges fall by 90% as CBN awaits legal advice
Legit.ng reported that there has been a charge crash by Point of Sale operators following the Supreme Court ruling of Friday, March 3, 2023, which says that N200, 500, and N1000 notes should remain legal tender until December 31, 2023.
Feelers from the public indicate that PoS operators began to reduce their charges on cash withdrawals by about 90 per cent as banks make more cash available to their customers.
The apex court ruling triggered the fall as more bank customers could access cash across the counter and at ATMs.
Source: Legit.ng