EFCC Offers 5% Reward for Info on Recovered Loot Linked To Vote Buying in Elections.
The EFCC has promised to reward any Nigerian who reports incidents of vote buying during the upcoming elections with a 5% reward
The initiative is part of efforts to curb electoral malpractice and ensure that the will of the people is reflected in the results of the elections
The commission would use a combination of intelligence gathering and surveillance to identify instances of vote buying and hold perpetrators accountable
The Economic and Financial Crimes Commission (EFCC) says it would reward anyone who reports the buying and selling of votes during the coming elections.
Abdulrasheed Bawa, the commission's acting Chairman, disclosed this while speaking on Channels TV live election coverage on Saturday February 25, 2023.
According to Bawa, the anyone with helpful information leading to the recovery of money meant for vote buying will be rewarded with five per cent of the funds recovered.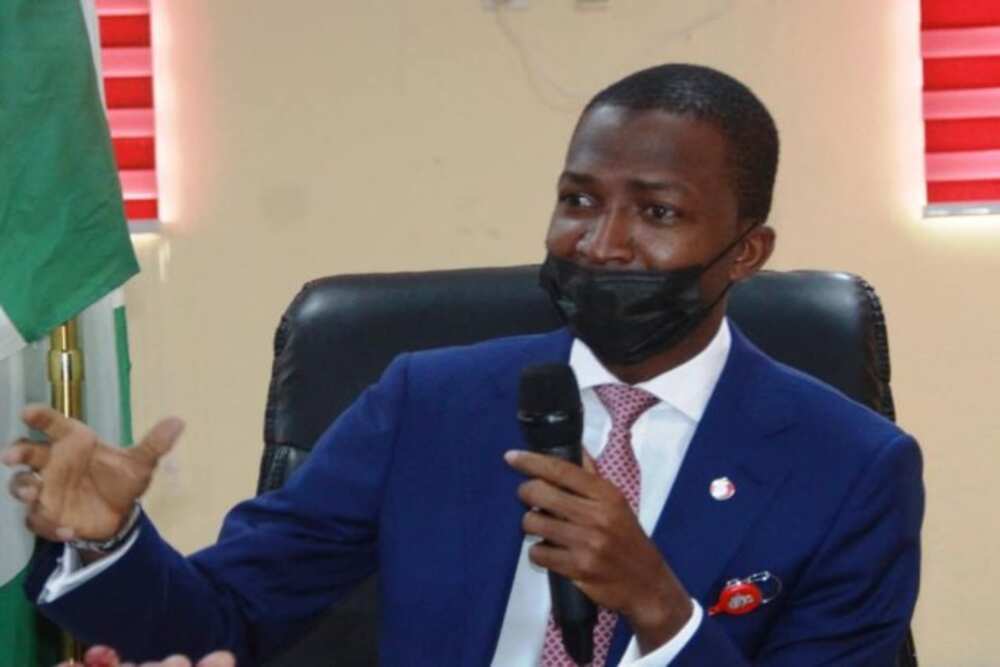 He said:
"We are also calling on Nigerians and even non-Nigerians that all channels are accessible. If anyone knows someone who hid suspicious money, they should alert us and we will investigate it; when we investigate the money and get it, the whistleblower also gets five per cent"
Bawa assured that the federal government is determined to ensure a free and fair election.
He added:
"There is no minimum amount required for vote buying; even as little as N10,000 can be used to buy a vote. If the EFCC finds anyone trying to induce voters with cash, that person will have to answer questions."
"Anyone engaged in buying or selling votes would be prosecuted.
" We wish to warn Nigerians against those who intend to engage in voters' inducement. There are existing laws, which forbid voters inducement.
Regarding the successes recorded during the political parties' primaries and the ongoing election, Bawa noted that while prosecution is good, EFCC officers at various polling stations across the country also yield results.
"The presence of officers around various polling stations is deterring vote buying and selling, and this also fulfills what we are trying to achieve."
Meanwhile there are reports of EFCC officials visiting the residence, polling units of Bola Tinubu, Abubakar Atiku, Peter Obi.
Anyone with useful information can write to EFCC via its social media handle, @officialefcc or by email, info@efcc.gov.ng.
EFCC seizes piles of new naira notes worth N32.4m in Lagos
Meanwhile in another report the Economic and Financial Crimes Commission (EFCC) says it has seized N32.4 million new naira notes in Lagos
The commission alleges that the money could have been earmarked for vote buying during the presidential and national assembly elections
The EFCC's findings are part of its efforts towards the ongoing campaign to prevent financial crimes and ensure a free and fair electoral process
Source: Legit.ng