Cushion Effect: FG to Increase Pressure on its Finances from N72bn to N200bn Over Fuel Subsidy
The federal government has announced the payment of N5,000 as a transport grant after the removal of the fuel subsidy
Nigeria's minister of finance, Zainab Ahmed, on Tuesday, November 23, revealed that beneficiaries would be Nigerians who make up the poorest population
According to the minister, FG hopes to do this before June 2022 in line with the Petroleum Industry Act (PIA)
Experts don't believe in this move, as instead of helping Nigerians it might increase the pressure on Governmental finances
The federal government of Nigeria declared on Tuesday, November 23, 2021, that fuel subsidy will be removed in June 2022, and that 5,000 monthly allowances will be paid to Nigerians.
Zainab Ahmed, the minister of finance, budget, and national planning, made this known while speaking at the launch of the World Bank Nigeria Development Update (NDU).
According to Zainab, the grant will go to about 20 to 40 million people who make up the poorest population in Nigeria.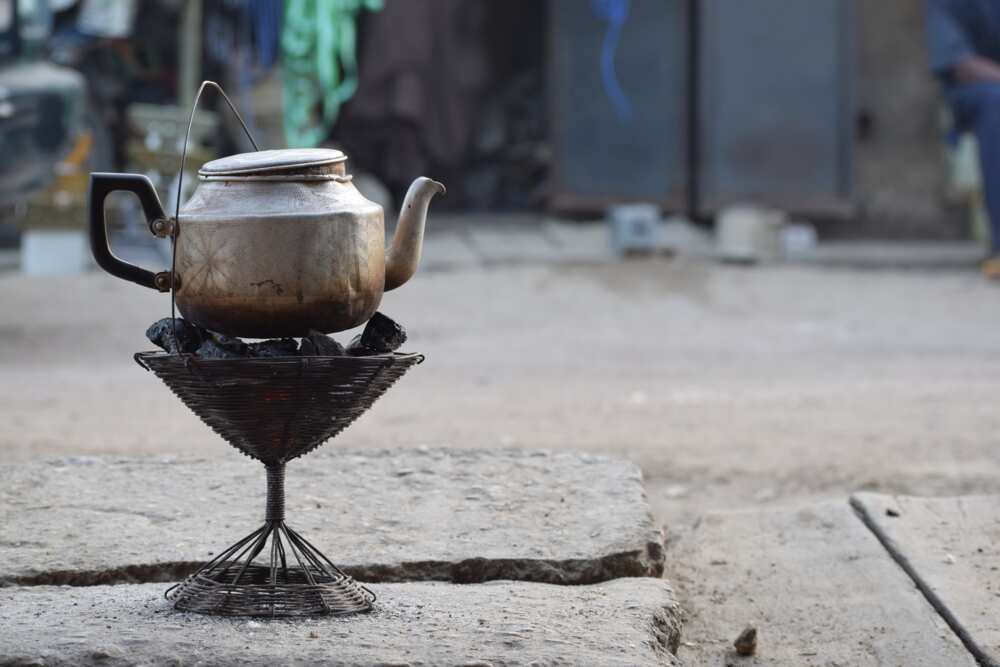 The minister went on to note that the final number of beneficiaries will depend on the resources available after the removal of the fuel subsidy.
PAY ATTENTION: Install our latest app for Android, read best news on Nigeria's #1 news app
N5,000 transport allowance vs subsidy payment
From our calculation should the Nigerian government indeed go ahead with its plan to pay 40 million Nigerians N5,000 that will amount to N200 billion monthly and N2.4 trillion yearly.
According to a report by Punch, in the last nine months, the Nigerian National Petroleum Corporation spent a total of N864.07bn on fuel subsidy.
The report shows while NNPC did not incur petrol subsidy costs in January, it spent N25.37bn on subsidizing the fuel in February.
The subsidy cost ballooned to N60.39bn and N61.96bn and N126.29bn in March, April, and May respectively.
While N164.33bn, N103.28bn, N173.13bn, and N149.28bn subsidy payment was made in June, July, August, and September.
On average, the NNPC data shows N72 billion was spent monthly on fuel subsidy so far this year and this is 177.7 percent higher than the proposed N200bn monthly transport allowance.
Kunle Ajayi a public affairs analyst is not impressed with the suggested plans, he told Legit.ng that the government announcement of fuel subsidy removal with N5,000 transport allowance is a way to stop a possible public outcry
He said:
"In the midst of declining finances, the federal government's idea to provide transportation allowance is one of those huge fantasies without foresight. While I feel that removing fuel subsidy is important, proposing to pay N5,000 per month to the poor I don't believe it is evident."
"How do you decide who is poor, what are the criteria for deciding who is poor, and how many of the poverty-targeted programs in this nation have ever been flawless?"
Also, a banker, Isaac Esowe, questioned the government's choice to pay N5,000, urging it to reconsider the fuel subsidy removal.
"What can N5,000 do for an average Nigerian, that is almost 80 percent of what I spend daily to work. For me the government should work on improving the livelihoods of Nigerians before thinking about removing fuel subsidy."
Meanwhile, the World Bank has proposed to the Federal Government to end what it described as an expensive fuel subsidy regime within three to six months
Reuters reported that the bank advised that the removal of the subsidy must be accompanied by "aggressive reform effort" that could contribute more to growth than a sustained period of high oil prices.
Kyari says subsidy regime will be over by 2022
Legit.ng had earlier quoted Malam Mele Kyari, the GMD of NNPC, as saying Nigeria should be out of the subsidy regime by the end of February 2022.
The NNPC boss said there will be no provision for subsidy legally, adding that it is now backed by law.
He, however, stated that the Nigerian government has a bigger social responsibility to cater to the ordinary and will ensure that the subsidy regime is exited in the most subtle and easy manner.
Source: Legit.ng