World Bank Raises Concern Nigerians Are Facing Generation Poverty Over Lack of Social Cover, Rising Food Price
World Bank has raised concern that rising food prices could push 6 million more Nigerians into poverty
The international organization also highlighted that many Nigerians who are struggling to live have been making decisions that could have a negative effect on their generation
The federal government was therefore challenged to create social security programmes that could reach more poor and vulnerable
The World Bank has warned that millions of Nigerians face generation poverty over tough decisions taken to survive harsh economic.
The global bank said this in a new report titled, COVID-19 in Nigeria: Frontline Data and Pathways for Policy.
According to World Bank, the general increase in food prices that occurred between June 2020 and June 2021 may have increased the percentage of Nigerians living below the national poverty line from 40.1 percent to 42.8 percent.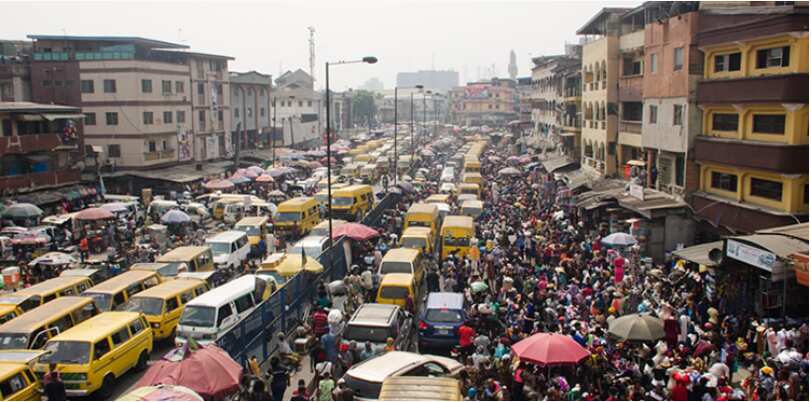 It noted that the simple simulations suggest the share of Nigerians living below the national poverty line could have increased from 40.1 percent (85 million) to 42.8 percent (91 million), due to the food price inflation witnessed between June 2020 and June 2021.
Do you have a groundbreaking story you would like us to publish? Please reach us through info@corp.legit.ng!
The report also revealed that to survive the harsh economy, many Nigerians have developed negative coping techniques and this could have a long effect.
One of the tactics outlined by the World Bank is lowering the amount of food consumed.
Others include selling of agriculture assets to buy food, taking out of savings, borrowing from friends and family, selling harvest in advance, Reduced movement or transportation among others.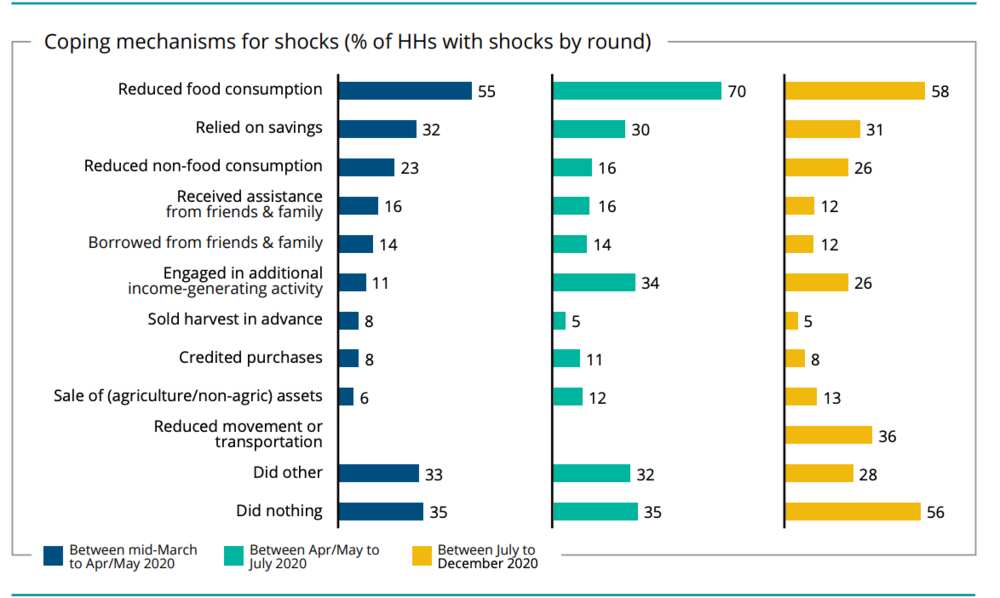 Part of the report reads:
"Social protection coverage was limited in Nigeria before COVID-19 and has not expanded, leaving households exposed to large welfare losses. Lacking social protection, households have adopted negative coping strategies, such as reducing food consumption. Through their impacts on human capital, these strategies could worsen poverty and welfare for generations."
As a result, the World Bank has urged the federal government to build a social system that would benefit more Nigerians.
"Between March 2020 and March 2021, just 4 percent of households had received support from social safety net programs in the form of direct cash transfers from either federal, state, or local government.
"This is far less than the share of households that were poor or vulnerable before the pandemic hit and far less than the share experiencing shocks associated with the COVID-19 crisis.
"A robust social protection system is a key policy goal for Nigeria, not just for COVID-19 but also for future crises. To build it, the country will need to create fiscal space and strengthen coordination across federal, state, and local levels.
"The lack of a pre-existing, responsive social protection system implies that poor and vulnerable households are particularly susceptible to those shocks generated by the COVID-19 crisis: this further underscores the importance of looking at direct measures of welfare. poorer Nigerians were more willing to be vaccinated unlike richer Nigerians, which further showed that the poor were more concerned about contracting the virus."
CBN reveals N3trn loans shared to Nigerian businesses, household
The Governor of the Central Bank of Nigeria (CBN), Mr. Godwin Emefiele, has revealed that the central bank has so far disbursed about N3 trillion.
The funds were given to households, small and medium scale enterprises (SMEs), smallholder farmers, pharmaceutical companies.
He said the funds were necessary to cushion the impact of the Covid-19 pandemic on many Nigerians and businesses.
Source: Legit.ng