Real Investor: New Twist as Femi Otedola Parts Ways With Tony Elumelu in Battle for Transcorp, Pockets N32bn
Nigerian billionaire Femi Otedola has reportedly ended the battle with Tony Elumelu over control of Transcorp Plc
Transcorp is a diversified conglomerate interested in energy, hospitality, and agriculture
The mutual agreement saw Otedola receive a payout of N32.5 billion two weeks after spending N6billion to acquire 2.6bn shares
In a surprising turn of events, Nigerian billionaire Femi Otedola has sold his stake in Transcorp to fellow billionaire Tony Elumelu and chairman of the company.
The move comes days after reports surfaced about a power struggle between the two moguls over control of Transcorp.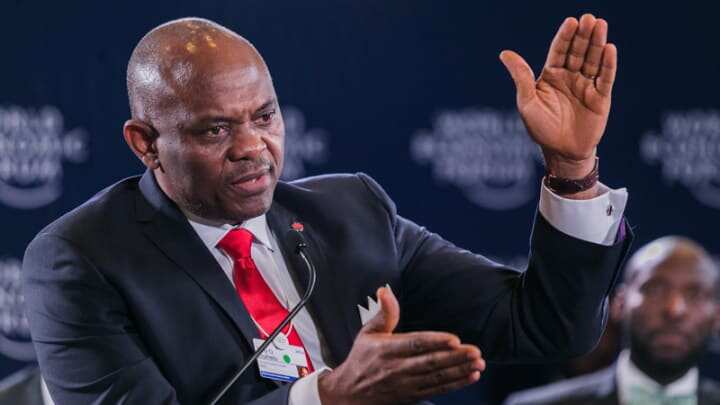 The media has been abuzz with the high-stakes investment, with many suggesting a potential rift between Otedola and Elumelu.
The speculation prompted Elumelu to grant a rare media interview, during which he referred to Otedola as his brother.
Otedola also responded to the interview by posting it on his Instagram page, suggesting that despite their differences over Transcorp, the two billionaires would still be on good terms.
New Twist
However, on Friday, April 28, 2023, Billionaires Africa reported that Otedola had negotiated a deal with Elumelu, brokered by prominent mutual friends of the two tycoons.
Though the friends' names were not disclosed, sources suggest that it could be Aliko Dangote, who is regarded as a mentor to Nigerian billionaires.
The deal entailed Otedola selling his newly acquired 6.08% stake and completely exiting the company.
The report added that Elumelu paid Otedola a 400% premium on Transcorp's closing price on Thursday, April 27, to acquire his bloc of shares.
Based on calculations, Otedola bought 2.6 billion shares or 6.3% of the company's shares and would have likely received approximately N12.5 ($0.027) per share, resulting in a total payout of N32.5 billion ($70 million) after selling his stake in the company.
According to Nairametrics, both billionaires started negotiating the deal on Thursday and agreed to part ways.
Elumelu is now the number one in Transcorp
Legit.ng earlier reported that Elumelu increased his shareholding in Transcorp to 10.26 billion shares from 840.63 million shares before Otedola showed interest in the company, likely in anticipation of potential conflict.
With Otedola's exit, Elumelu can now focus on implementing his growth strategy for Transcorp without any distractions.
Elumelu had earlier shared his plans to list Transcorp Power in five years, provided there is a significant improvement in transmission lines and gas supply to the power sector.
A potential spin-off of Transcorp Power is viewed as a means to extract value from the company, given that the power business accounts for 86% of the group's profits.
Analyst insight
A financial analyst based in Lagos Ekun Ebinpejo gives a different perspective on the power tussle.
He said:
"Last week, when I heard Elumelu say that he only follows two people on Instagram, his best friend and his wife, I realized that it was just a game of friendship to increase the price. The next day, I sold everything at N3.10.
"I will never take the billionaire elites seriously as long as the competition is among them, because I know it is temporary and will only benefit them the most.
"It's all about the game, and some investors are at a disadvantage. So, anything that comes from them, follow them earlier and exit smarter."
Meet Sowami, silent billionaire who's ready to pay N16.8bn for Ardova shares
In a similar report, Legit.ng revealed that Ardova Plc is set to become a private company after its chairman AbdulWasiu Sowami decided to buy out all the shares.
The oil billionaire acquired Ardova from Femi Otedola when it was called Forte Oil in 2019.
The deal to buy out the existing shareholders is worth over N16 billion, turning the company from a public company to a private one.
Source: Legit.ng