Three HR Personnel Give Factors That Makes a Job Seeker Right for Companies
There are different factors that job recruiters look out for, but most Human Resource personnel warn against prepared answers and fake character
Nigerian recruiters advise job seekers not to go into every interview with prepared answered, as it could backfire
One HR personnel looks out for a candidate's knowledge beyond the role he or she is applying for, and eyes ability to handle tension
Nigerian job seekers go into every job interview without an idea of what a recruiter wants. Many believe if they have a cheat sheet, they will be the best candidate - but according to HR personnel, there's no expo to clinch a job.
HR experts are divided by what's need to be the best applicants. To them, it's a two-way or multiple ways street to being the most preferred candidate.
As Oluwole Oyeniran, Partner at Deloitte & Touche put it, you might be the best, but not the best among the best. In a year, he interfaces with 150 applicants, but so far this year, he has only hired 20 job seekers.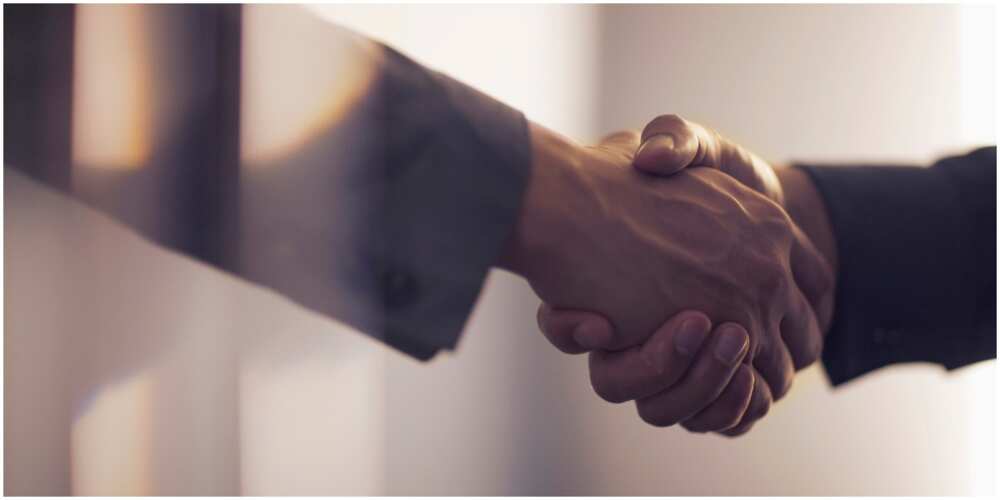 "So at any point in time, you have to decide who is the best of the best."
PAY ATTENTION: Install our latest app for Android, read best news on Nigeria's #1 news app
There's no cheat sheet
If you looking for expo (hint), Oyeniran said you should stop looking for it, as entering an interview with preconceived mind could cost you the job. In his explanation during the Nigeria Fintech Week attended by Legit.ng, he said;
"What HR is looking for is, it depends, there is no cheat sheet that you can take into every HR process (job interview) and you will come out successfully."
He added that;
"The most important thing is be authentic, just be yourself, don't try to run any script. If you are taken, you are taken, if you are not, you are not, just know that you are true to yourself.
"Because HR people also look out for those who pretending to be what they are not, and the moment they see you are running with a script, you are dead on arrival."
David Oputah, the Managing Editor at BizWatchNigeria seconded Oyeniran's thought on candidates with scripted answers, stating he tries to disbalance such person with pre-answered questions.
"I ask questions that will make the person come out of his shell. People come to the interview with pre-answered questions (and) the way they want to behave."
What other job recruiters look out for
In an interview with Mercy, the Assistant HR for Perfectedge Technologies Limited, who also recruits for the digital media arm of the firm, said there are three factors that determines her best candidates.
She told Legit.ng that the job seeker's motivation to work needs to be visible, as well as ability to teamwork, and most importantly;
"Ability to think outside the box, as in to proffer solution to things, unexpected situations, within and outside the position the person is applying for."
This is different from what Oyeniran looks out for, which are thought-process and motivation of a candidate, either fresh graduate or job seeker with 10 years to 15 years experience.
Every candidate is qualified, but lack the extra factor
Oputah said he looks beyond the curriculum vitae of candidates, as most applicants are qualified based on academics, but the extra factor is what determines if a job seeker is right for the role he or she applied for.
He told Legit.ng that the extra factor could be temperament to previous task or work, and ability to engage with people;
"I ask questions to make me see who the person is, especially their temperament, is this person going to be a talkative or quiet person, is this person going to be sociable, or a one-man army.
"I just try to know all of those, which of course, won't be in the CV, so I can see how this person fit into the role or the team.
"Everyone has the academic qualifications and meet the criteria, but then, who gets the job is the person that adds that little extra - maybe a task he has done before, or the way he handled something he has done before, or a position he has held, and how he handled the position.
"Or just the way (the person) carry themselves during interview. Just looking for something extra"
Elon Musk bringing jobs to Nigeria, as Starlink eyes telco market
United States billionaire, Elon Musk, will be providing jobs for Nigerians through his company, Starlink, which is planning to operate in the country.
Musk's Starlink wants to set up telecommunications business in Nigeria to compete with MTN Nigeria, Globacom and 9mobile.
His network firm has met with the Nigerian government's agency, Nigerian Communications Commission (NCC) to discuss operational license.
Source: Legit.ng