What is eco-brutalism? The aesthetic in architecture and interiors
Architecture can be traced back to the Neolithic period when humans lived in caves. Over the years, different architectural styles and designs have emerged, with each type improving from the last. Eco-brutalism is a new style that has become popular in recent years. Learn all there is to know about eco-brutalism.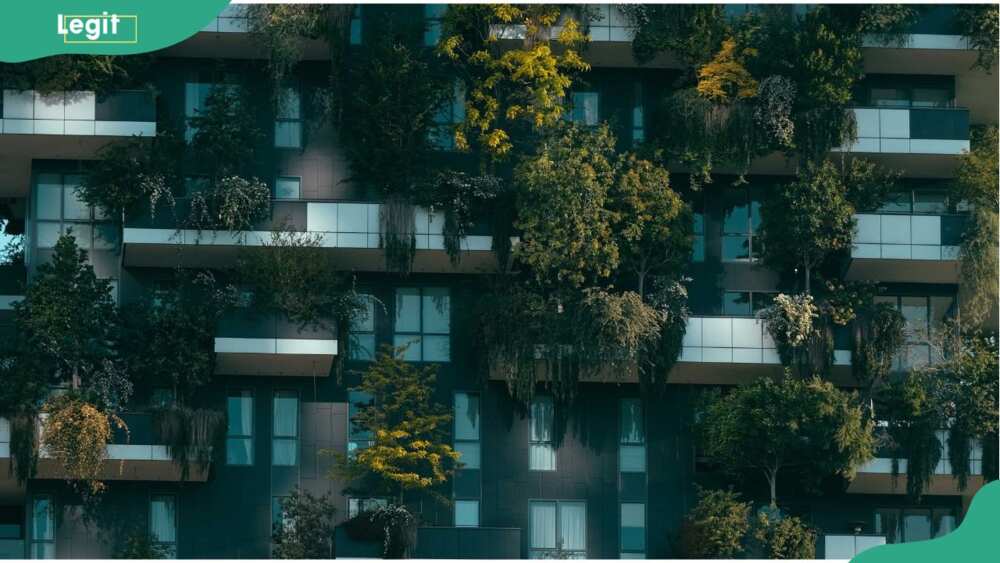 People are moving from the traditional brutalism architectural style to eco-brutalism. The design is friendly and incorporates more of nature. Although most people have embraced this new design, some have criticised the movement. Here is a look at what eco-brutalism means and the conflicting opinions about it.
What is eco-brutalism?
It is essential to understand Brutalism architecture first to understand what eco-brutalism means. The Brutalist style is characterised by steel and concrete. Brutalist architecture emerged in the 1960s and 1970s and prioritised functionality over everything else.
On the other hand, eco-brutalism is an architectural style that incorporates nature from greenery to the Brutalist style. It can also be referred to as brutalist architecture with plants.
Eco-brutalist architecture
Eco-brutalist architecture has become popular in the modern architecture. A good number of people believe it is more sustainable than brutalist architecture. Green brutalism style incorporates sustainable design principles such as green roofs, plants, trees and energy-efficient systems. The main aim is to blend nature with the brutal building for an aesthetic juxtaposition.
Pros of eco-brutalist architecture
The advocates of this style argue that this architecture has the following benefits:
The style creates a more harmonious relationship between nature and concrete structure.
Since eco-brutality uses concrete, there is a belief that it is eco-friendlier and lasts longer. It can withstand harsh conditions such as floods.
Eco-brutality elements like green roofs, flower linings and plants can help to reduce water run-off and mitigate the urban heat island effect while minimising pollution.
According to Project for Public Spaces, eco-brutalism incorporates sustainable elements and addresses the ecological needs of the planet.
Cons of eco-brutalist architecture
Not everyone is for this type of architectural design. The following are some cons of eco-brutalist architecture.
Those who argue against this design say it is not eco-friendly because the style relies on concrete.
It adds sustainable features to a design, increasing the construction cost. This means the invention is intended for people who can afford expensive houses.
The buildings may become extremely cold since concrete is the basic structure, even if green elements are added.
Examples of eco-brutalism buildings
Eco-brutalism is becoming popular in many places around the world. Countries leading in this new design include India, Costa Rica, and Brazil. Below are some examples of buildings that have incorporated natural brutalism.
1. The Tiing Boutique Resort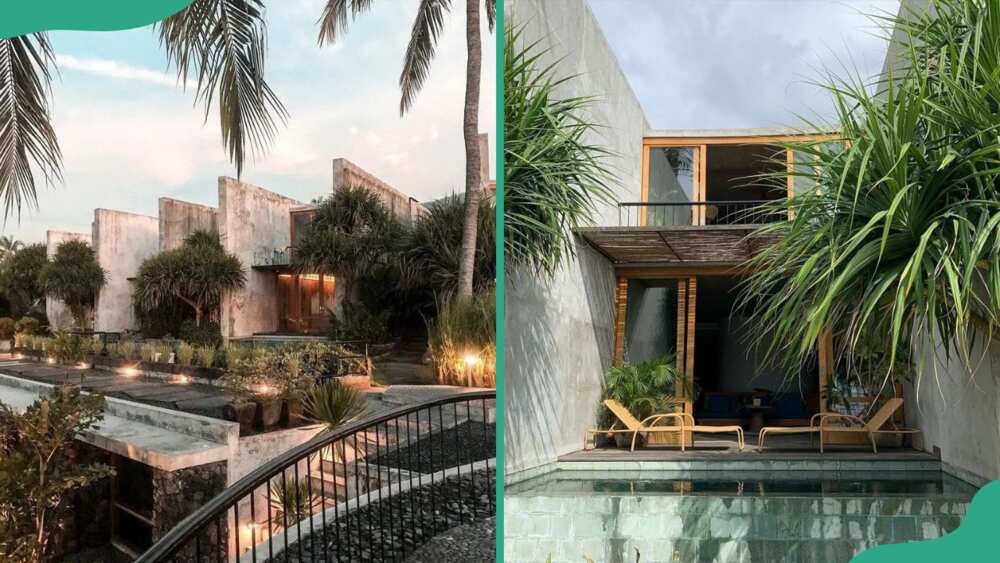 Tiing Boutique Resort is one of the buildings incorporating an eco-brutalism style. This stunning resort is located in Bali on the northern coast. Local building materials and methods inspired Tiing Boutique Resort. The resort is surrounded by greenery, creating a Zen experience for guests.
2. The Casa Meztitla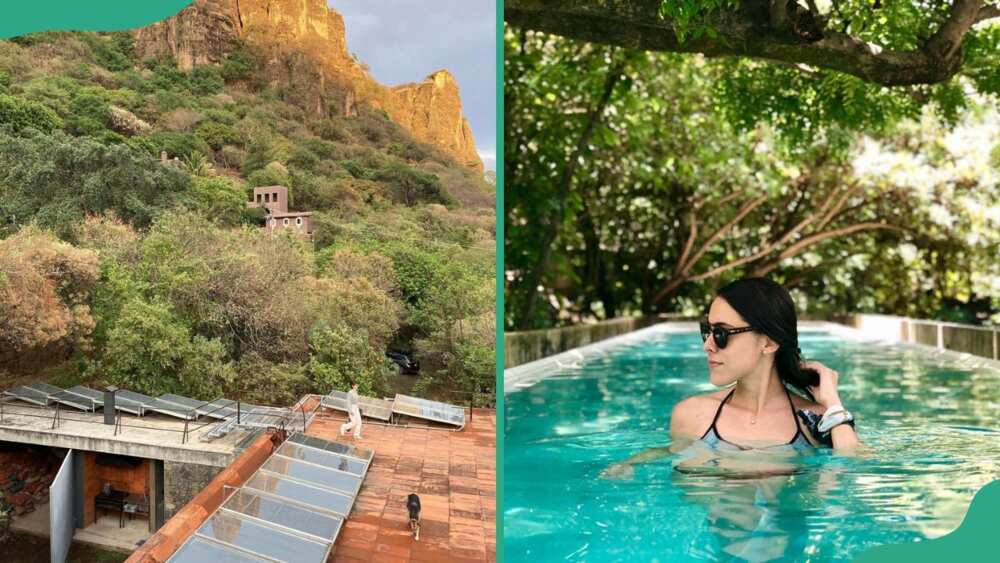 The Casa Meztitla is a residential house located in Tepoztlán, Mexico. The design of the house is a reflection of the never-ending relationship between indoors and outdoors. The Casa Meztitla is built with stunning local volcanic stone and concrete to help absorb its environment.
3. The Mamun Residence
The Mamun Residence is located in Chittagong, Bangladesh. It was designed for green living and was inspired by the famous mathal hat worn by local farmers there. Indoor plants are hanging around to provide that zen feeling.
4. The Jungle House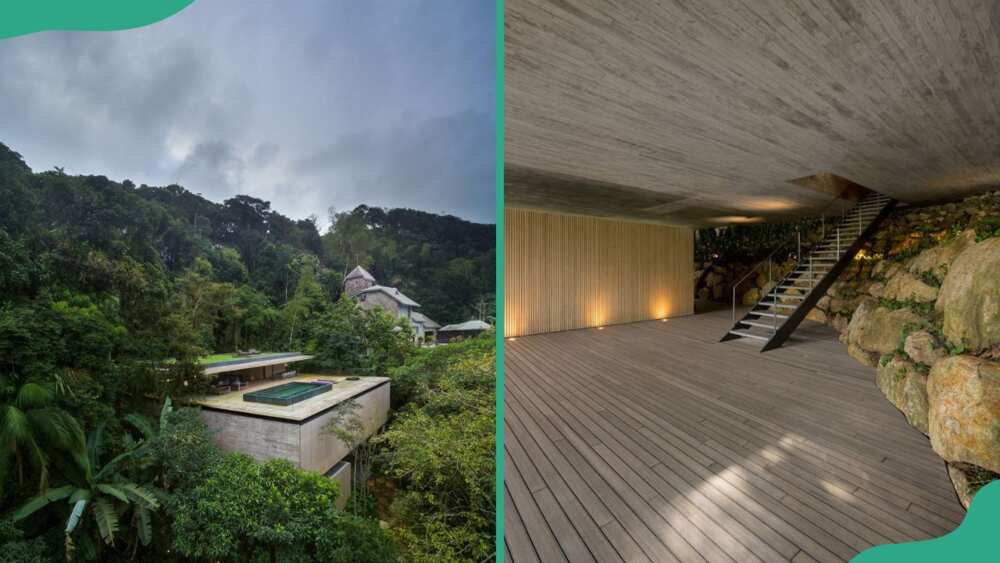 As the name suggests, the Jungle House is hidden in the jungle on the coast of Guarujá in Sao Paulo. The three-story building is elevated from the ground to bring harmony with the typography. The Jungle House has a tropical forest backdrop, beautiful greenery, and nature sounds.
Eco-brutalist interior
Eco-brutalism designs are not just about a home's exterior but also the interior. Brutalism focuses on a simple and minimalist look regarding interior designs. This includes the colours, furniture and patterns.
On the other hand, eco-brutalist interiors ensure the interiors feel warm and cosy. The following are some of the characteristics of eco-brutalist interiors.
Unfinished concrete walls.
Exposed steel beams.
Large windows.
Incorporation of natural materials.
Focus on sustainable design.
What is the future of eco-brutalist architecture?
The world has numerous environmental brutalism, including air pollution and global warming. These problems have made people conscious that ecological sustainability is paramount.
Eco-brutalism architecture has, in turn, increased in popularity with more people adopting it. The eco-friendly structure design has the potential to grow as more and more people understand its positive impact on the environment.
Eco-brutalism is a new architectural building style that incorporates nature in the form of greenery to the brutalist style. The brutalist architectural designs use concrete and steel, as seen in many buildings today.
Legit.ng published an article about GYATT's meaning. TikTok has taken the social media environment by storm with over 800 million users. The platform allows users to share short videos. There are various slang words used on the platform, such as GYATT. What does GYATT mean?
If you are on TikTok, you may have seen the phrase GYATT. GYATT is a famous slang phrase used on TikTok. It was previously used on YouTube and Twitch before TikTok. The term is used to admire or appreciate someone. GYATT can also mean Get Your Act Together. It is mostly used by men when describing a girl's appearance.
Source: Legit.ng