US official reveals how Obama made Buhari President (Video)
- US official disclosed shocking details of the 2015 presidential election in Nigeria
- He narrated how US President Barack Obama assisted President Buhari to remove Goodluck Jonathan from power
- Former government official accused Buhari of having links with the Boko Haram and attempts to implement Sharia law in Nigeria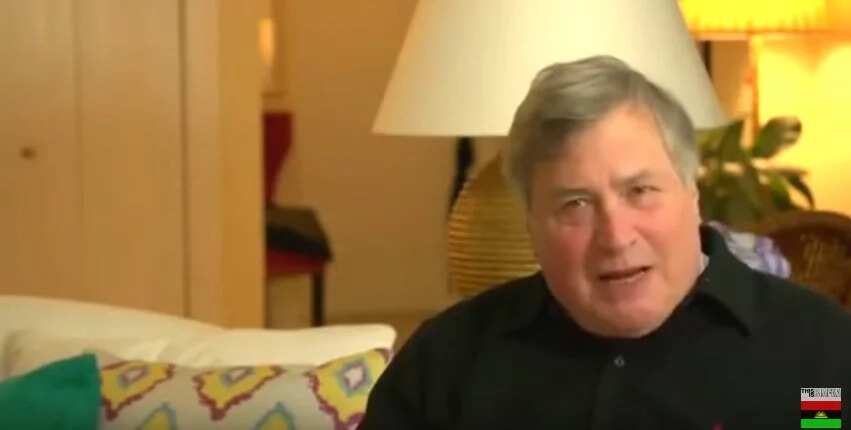 Former aviation minister and one of the chieftains of the opposition Peoples Democratic Party (PDP) Femi Fani-Kayode has shared a hilarious video on his Facebook page on August 30, Tuesday.
The video posted by the Hope for Biafra channel is the recording of the interview with one former United States official, who claimed he worked with Bill Clinton, former American president.
American official reveals that Barack Obama sent his operatives to help the candidate from the All Progressives Party Muhammadu Buhari be elected as the Nigerian president.
He narrated: "David Axelrod Obama's chief advisor has just worked in a successful election campaign for the Muslim candidate in Nigeria against the Christian incumbent. The Muslim candidate is a former military dictator who ruled the country with an iron hand. His name is Muhammadu Buhari and he has just defeated a guy named Goodluck Jonathan.
READ ALSO: The butchers from the north by Fani Kayode
"Nigeria is a very valuable country because of the huge oil reserves inside and winning the presidency there is a big deal. Buhari used to be an advocate of Sharia law and attempted to impose it in Nigeria.
"He now says that he's over that he's not going to do that and he'll behave himself but the question is do we take him at his word or not.
"More disturbing is the concept that Obama's leading political operatives with his approval or without we don't know went to Nigeria to help overturn the Christian government that was in charge there.
"I personally find it impossible to believe that he would have done so without at least consulting with the president. This conforms to pattern that's emerging that's very disturbing. It's now known that Obama's aids participated aggressively in the campaign to defeat Benjamin Netanyahu in Israel that they funneled over 20 million dollars into the anti-Netanyahu campaign.
"Now this involvement in Nigeria.
"The Nigerian candidate was just elected president has had ties to Boko Haram the terrorist group in Nigeria."
READ ALSO: CAN President blasts US secretary of state
"When I worked for President Clinton we worked aggressively to try to re-elect Boris Yeltsin and Russia but I think that was in the interests of the United States to stop the Communists in the fascists I'm taking over but this is one where I think clearly he's going against the interests of the United States and in favor of putting a Sharia law a former dictator in charge of a largely Christian country for more than half a Christian country."
Watch the full interview below:
Embattled former minister Kayode has just recently accused President Barack Obama of supporting and assisting Buhari during the last presidential elections in Nigeria.
Buhari became the first Nigerian to defeat a president through the voting box, putting him in charge of Africa's biggest economy and one of its most turbulent democracies.
After President Buhari's victory the US renewed its assistance in the war against the Boko Haram insurgents, ending several years of tense relations that sank to new lows in 2014 when the United States blocked the sale of American-made Cobra attack helicopters to Nigeria from Israel.
Source: Legit