- A former commissioner of transport under Oshiomhole's administration, Orobosa Omo-Ojo, has made some damning accusation against the governor
- The former commissioner accused Oshiomhole of being very authoritarian while describing his administration as mob government
- He alleged that the governor N500million to pursue vice presidential ambition
- Omo-Ojo called on the EFCC to investigate the N14billion spent to design website for the Edo Open Portal project
Orobosa Omo-Ojo, a former commissioner of transport in Edo state has opened a can of worms on the administration of Governor Adams Oshiomhole.
Omo-Ojo, who accused the governor of being authoritarian in every exco meeting, described Oshiomhole's administration as a "mob government where everyone contributes to the affairs of the state without a clear direction of government policy," Daily Sun reports.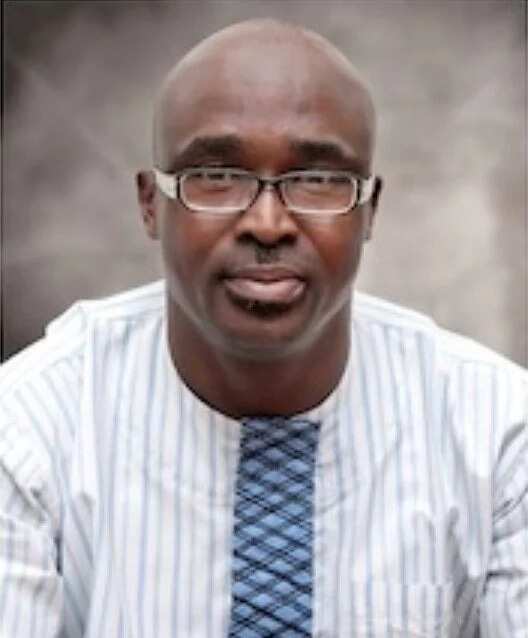 "Working with Oshiomhole is like watching a circus show. There is never a boring moment. Either he amuses you with sheer energy to talk unending or you are amazed at his self-delusion as he speaks on every subject like an authority. The only way to reduce priceless time wasting during meetings is to allow a monologue. This practice led to poor project execution," he said.
READ ALSO: Return billions from GEJ, Igbinedion - Ize-Iyamu to Oshiomhole
The former commissioner, who is the first ex-aide of Oshiomhole to speak on the governor's leadership style, disclosed this in his new book titled 'Breach of Trust, an eyewitness account of political events in Edo state before and under Adams Oshiomhole's watch'.
He explained that he was sacked in January this year because he refused to divulge details of his meetings with some perceived enemies of the governor.
Omo-Ojo alleged that N14 billion was spent to design a website for the Edo Open Portal project, while calling on the Economic and Financial Crime Commission (EFCC) to investigate the project.
"The whole bullshit about open portal was arrant deception, designed as a cover–up for the growing criticism of lack of transparency in government operation and a means to justify the $225,000,000,00 World Bank loan, which is about N50 billion," the former commissioner claimed.
He said it would be a cruel fate to the people of Edo state if the EFCC failed to investigate the project and others in the ICT including biometrics, oracle, and internet provision for Ministries, Department and Agencies (MDAs).
READ ALSO: Chaos in Edo as Oshiomhole is fingered in malpractice
In the book, the former commissioner alleged further that Oshiomhole spent N500 million to pursue vice presidential ambition and granted Certificate of Occupancy waiver to Alhaji Aliko Dangote worth N1.08 billion for the establishment of a fertiliser plant.
He also accused Oshiomhole of failing to develop sound political ideology which made the All Progressives Congress (APC) less popular in the state.
In reaction to the allegation, the chief press secretary to Governor Oshiomhole, Peter Okhiria, said: "we have a copy of the book, we will react to the allegations appropriately."
Omo-Ojo was relieved of his appointment as commissioner of transport by Oshiomole, shortly after he contested the primaries of his party, the APC to represent Ovia federal constituency in the House of Representatives.