Malnutrition crisis hits IDP camps in Borno
- Photographs have emerged of tiny babies and toddlers in the camps of internally displaced people (IDPs) suffering from acute malnutrition
- Already about 188 people have reportedly died in the camp in Bama between May 23 and June 22, mainly from diarrhoea and malnutrition
- In the last year, more than 1,200 children have died according to medical charity, Doctors Without Borders (MSF)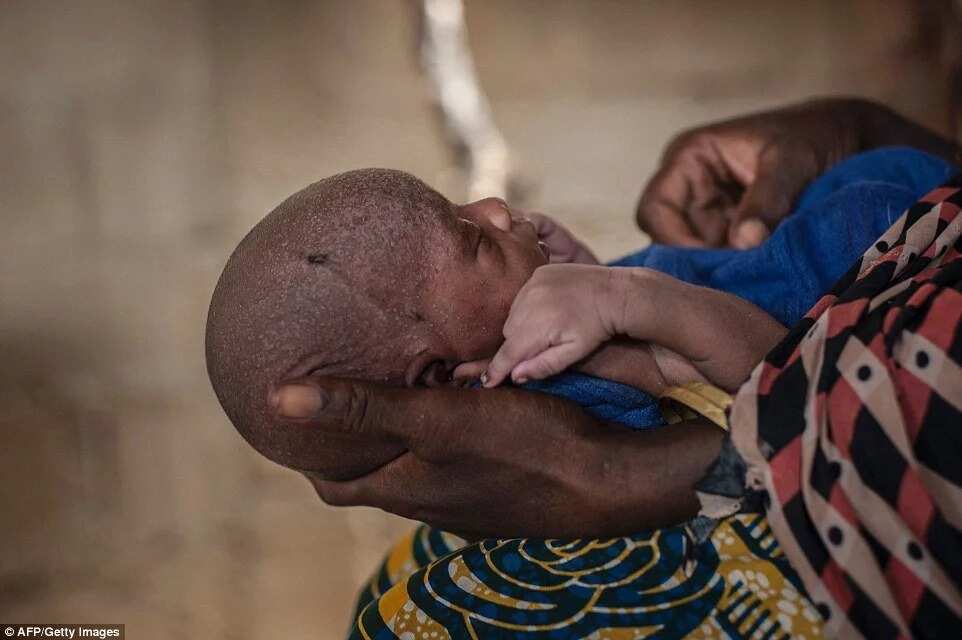 Food shortages in the camp for internally displaced people (IDPs) in Borno state has resulted to starvation, and acute malnutrition crisis.
READ ALSO: Boko Haram ravage village, steal livestock and food
Photographs have emerged of tiny babies and toddlers in the camp who are so thin that their bones can be seen against their skin.
According to Daily Mail, the United Nations has said that some 50,000 children could starve to death this year in the northeastern state of Borno alone.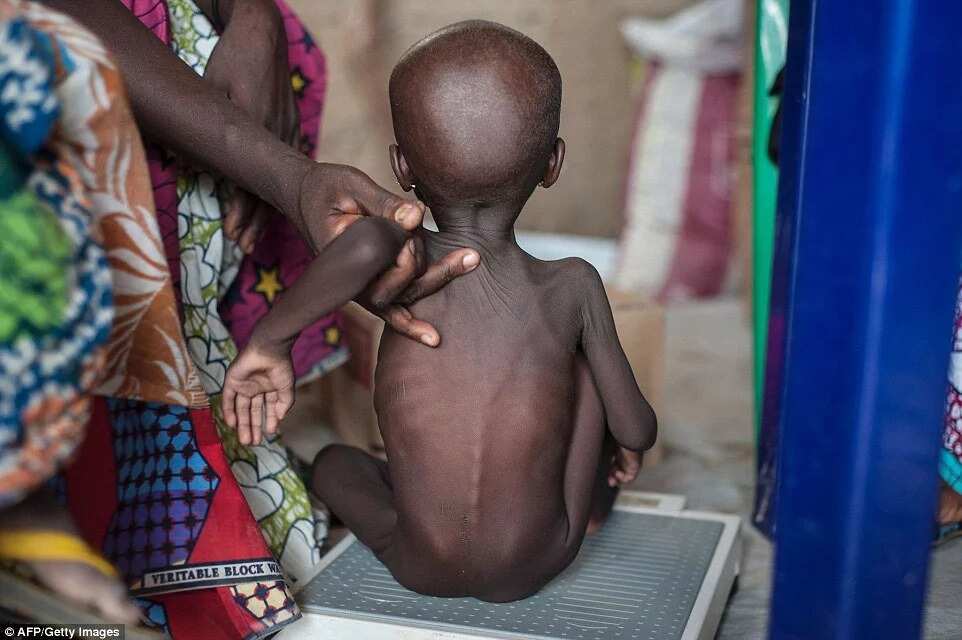 Already about 188 people died in the camp in Bama between May 23 and June 22, mainly from diarrhoea and malnutrition.
In the last year, more than 1,200 children have died according to medical charity Doctors Without Borders (MSF).
Governor Kashim Shettima of Borno state ordered an investigation on the reports that government officials enrich themselves by diverting and selling food meant for the IDPs.
READ ALSO: Panic, as FG announces nutritional emergency in Borno state
Governor Shettima even had to visit an IDP camp in Bama town, about 75 km from the capital of the state, on Wednesday, June 15, in response to reports on an inadequate food supply and care for the Boko Haram victims.
As a result of the visit, 61 people with acute condition of malnutrition were moved to the intensive care unit of the Umaru Shehu Ultramodern Hospital, Maiduguri.
Following the visit, Maryam Uwais, the special adviser to President Muhammadu Buhari for social protection, said: 'The state government has done its best. We came to see things for ourselves. We came to see things for ourselves. 
'We will go back and make reports and soon there will be some relief, more relief coming this way."
Vast majority of people in the Northeast Nigeria have been forced to flee their homes due to the activities of Boko Haram insurgents who have been waging a 7 year old war against the Nigerian state in a bid to set up their Islamic caliphate.
See more pictures below: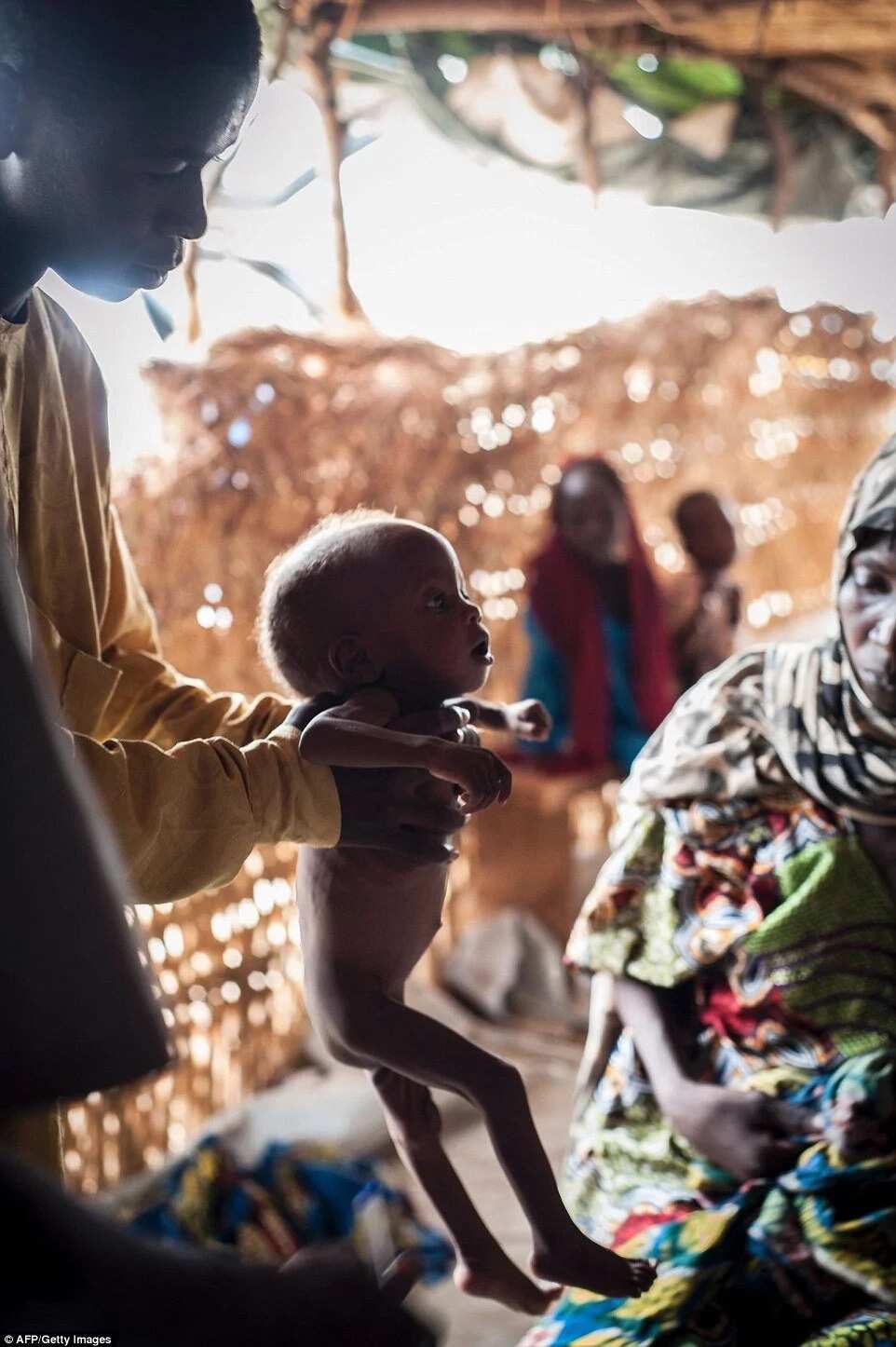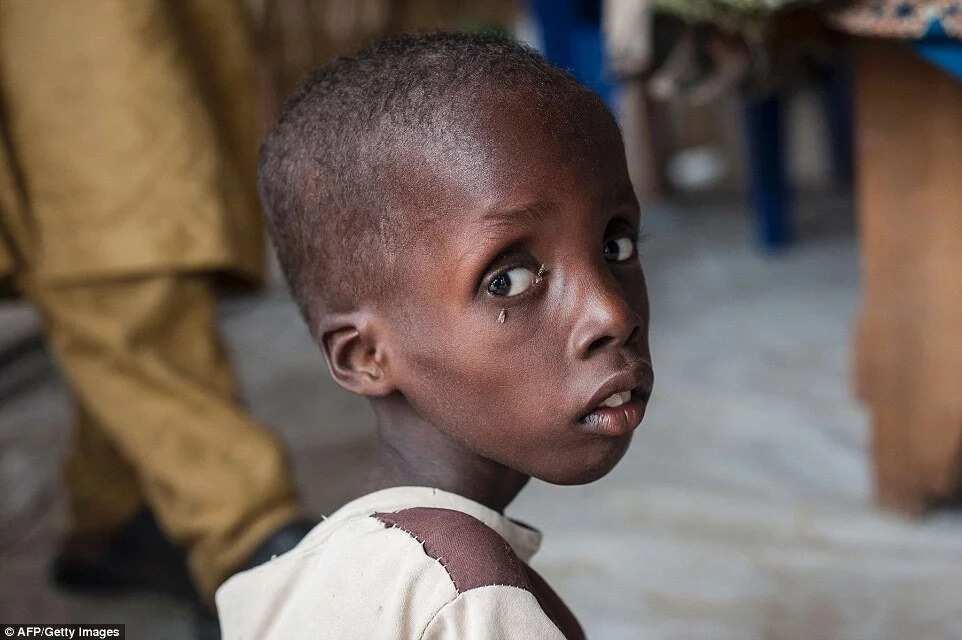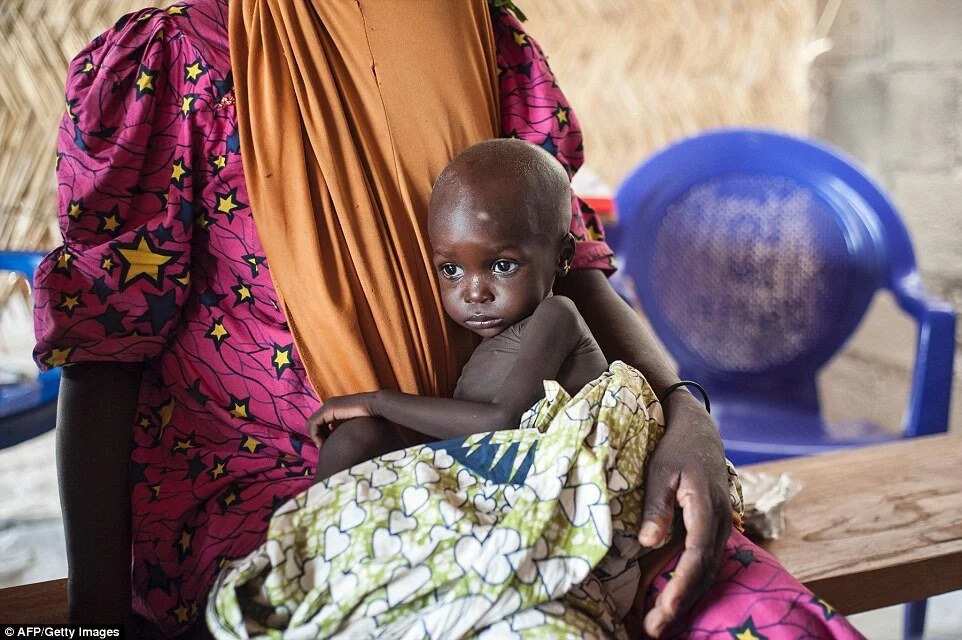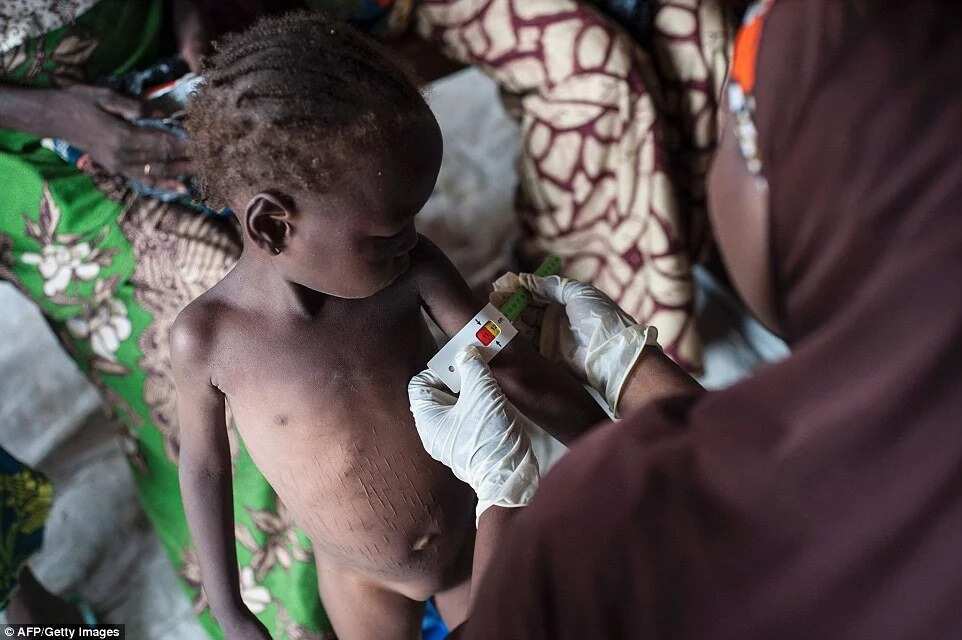 Source: Legit