It might be the 21st century, but in virtually all cities in Nigeria, many still operate with some barbaric principles and practices of the centuries long past. Jungle justice is one of such practices. 
Various incidents reported daily in Nigeria, gets one scared with how unsafe Nigeria is with many individuals going around with very deadly views and violent approaches to handling issues.
So often we see or hear of people being mobbed or lynched for stealing or committing one crime or the other. Gradually we are becoming base animals and really need our minds re-examined.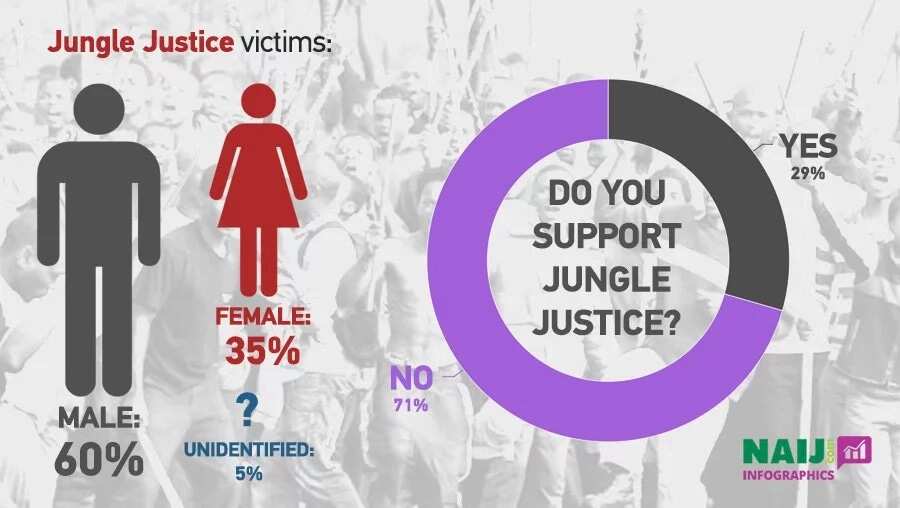 In a recent development, an angry mob of residents and passersby at Barzon street, off Ibusa Road in Asaba, Delta state, flogged two men to pulp.
The duo were flogged for entering a one-storey apartment building in the street to steal, under the guise that the landlord had sent them to carry out a repair on the thunder protector unit installed in the house following a heavy rain in Asaba the previous day.
READ ALSO: Jungle justice: Gay man beaten to death, where is the love? – Nigerian poets react (photos)
According to NGLatest, the two men were unfortunate, as the caretaker of the house met them cutting the lightening rod cables and called the landlord to verify their actions.
The suspects immediately fled the scene but were caught meters away by some residents who gave them a hot chase. They were thoroughly beaten and flogged before a team of policemen came and took them away.
The cables they stole were said to be worth about N15,000.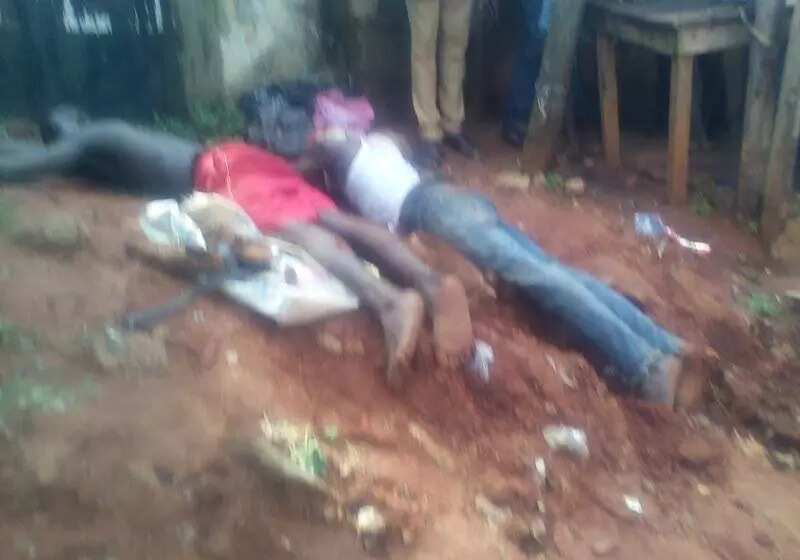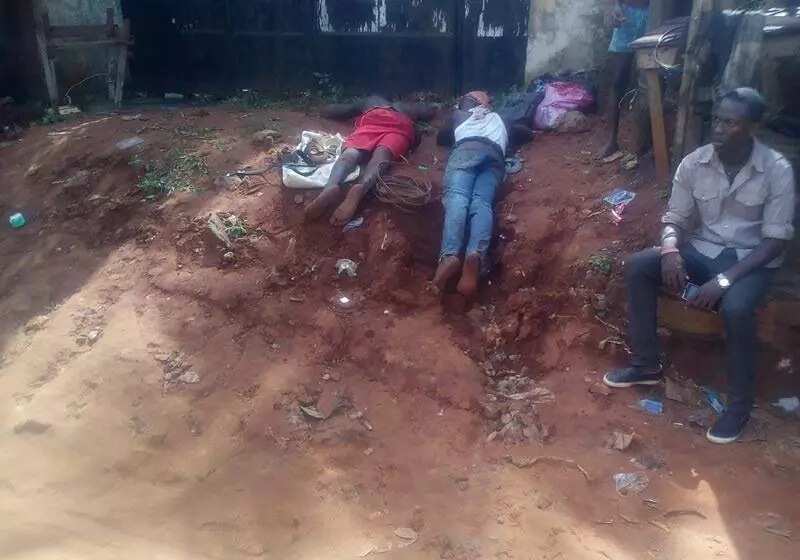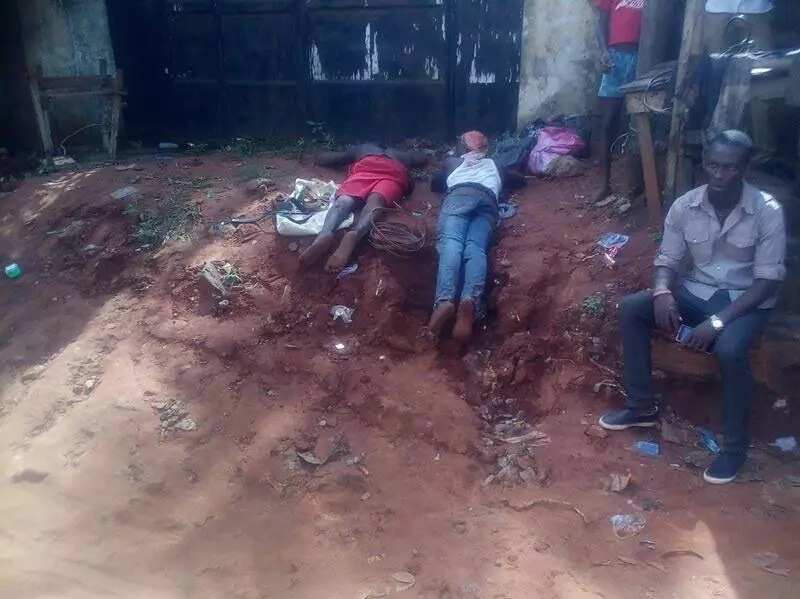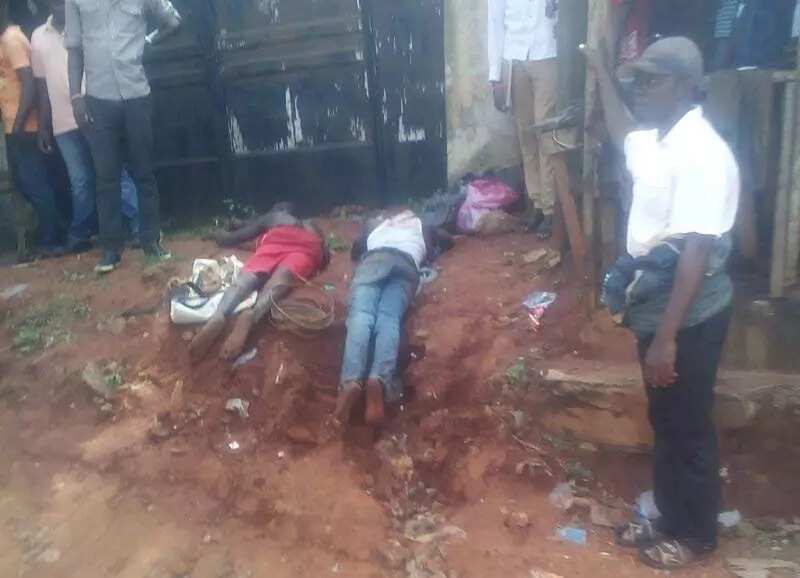 In the same vein, one Taye Boko and his accomplice were on Wednesday, June 15 apprehended for armed robbery in Lagos state.
The duo was nabbed by irate mob in the early hours of Wednesday at Buari street, in Mushin area of the state.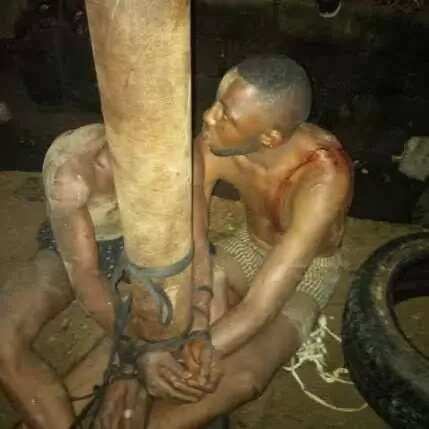 READ ALSO: Check out the unlawful murder on our streets
Reports say Boko, a suspected ex-convict, and his yet-to-be named accomplice are notorious armed robbers terrorizing the area and allegedly use charm to open locked padlocks.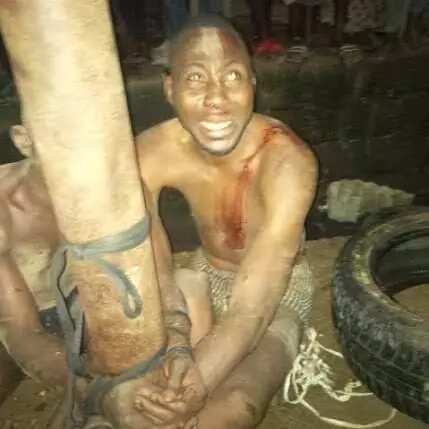 But for the intervention of officers from Olosan Police Station, they would have been lynched by irate mob who apprehended them, beat them and tied them to an electric pole.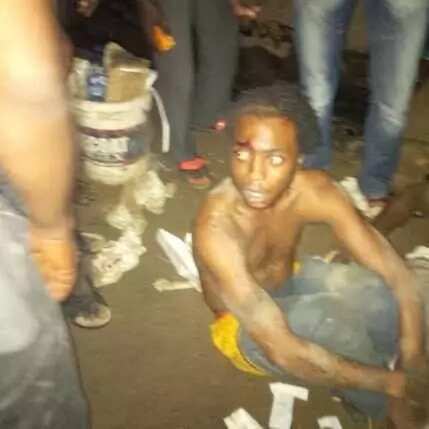 It is true that lawbreakers are supposed to be punished, however, the law loses its value if individuals continue to take the law into their own hands.
There are appropriate channels by which justice can be served, and we who live in a civilized era must know better than to callously mob, lynch and brutalize those who flout certain rules.