Senator Chris Ngige denies collapse reports (updated)
- Dr Chris Ngige has reportedly collapsed at the National Assembly
- The minister of labour and employment was defending his ministry's budget when he allegedly slumped
- Ngige has reacted a couple of hours later, said the reports were 'laughable' 
Emerging reports suggest that Nigeria's minister of labour and employment, Dr Chris Nwabueze Ngige, collapsed at the National Assembly on February 18.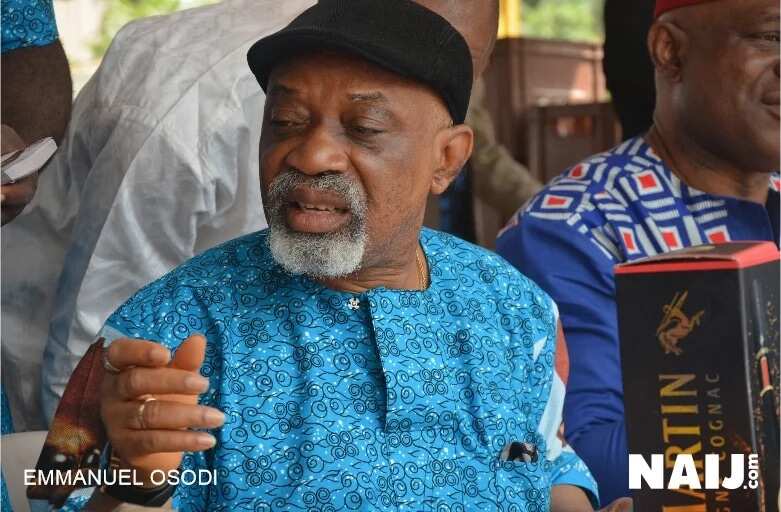 READ ALSO: Read what Jonathan's loyalists threaten to do, if new PDP chairman is not removed
Daily Post reports that the minister collapsed while defending his ministry's budget before the House of Representatives' Committee on labour. Sources disclose that he was immediately rushed to a hospital.
However, a couple of hours after the numerous publications Senator Chris Ngige has denied earlier reports that he collapsed during National Assembly budget defence.
Speaking with The Nation correspondent aboard an aircraft from South Africa, on February 18, he described the report as rumour aimed at damaging his strength and personality.
Senator Ngige said the collapse rumour is laughable and a failed attempt by never to do well politicians for their selfish interest.
"I am not in Nigeria, I attended special morning session function in Zambia and am airborne to South Africa where I will be coming into the country tomorrow.
"The rumours in social media and other quarters shows how petty people can be, I don't see it as anything but I wish to tell those who still play this outdated and obsolete politics of bitterness to embrace change and know that it is no longer business as usual," he said.
The senator gave assurance that President Buhari's government will eradicate the country off of corrupt leaders who plunged the nation into hardship. He stressed that his ministry would continue to encourage good governance in Nigeria.
Source: Legit.ng