Shaapera wins TECNO Own The Stage
- Shaapera on Sunday, February 7, emerged as the maiden winner of TECNO Own The Stage
- she walked away with $25,000 which is approximately 7.5 million naira
After months of competing against some of Africa's finest talents, Shaapera on Sunday, February 7, emerged as the maiden winner of TECNO Own The Stage.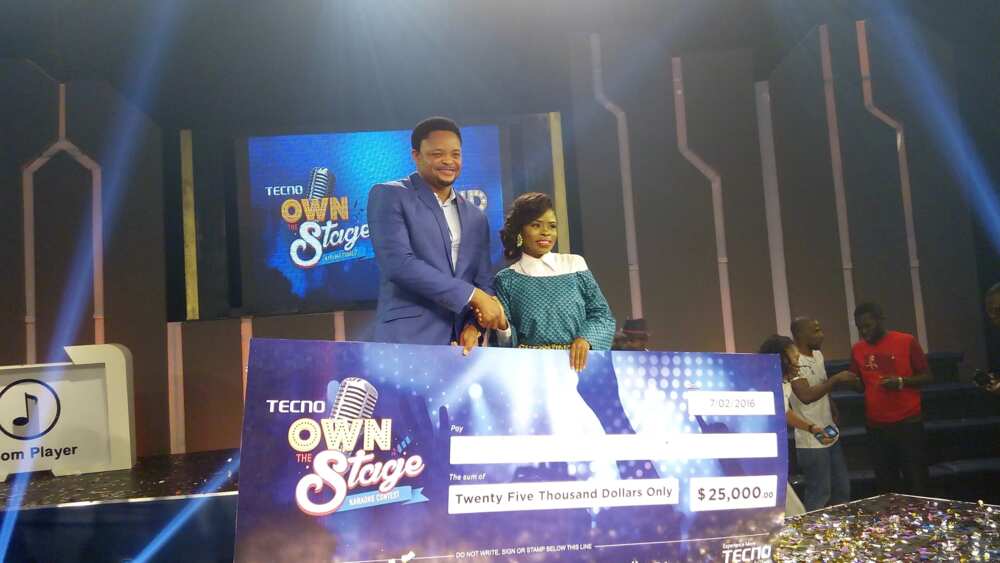 It was a culmination of years of hard work for the Nigerian-born Shaapera who went home with the competition's grand prize of $25,000 at the end of Sunday's Grand Finale in Lagos.
READ ALSO: Harrysong wows audience at Tecno own the stage episode 11
In addition, she also earned for herself a recording deal as well as a brand new TECNO Phantom 5.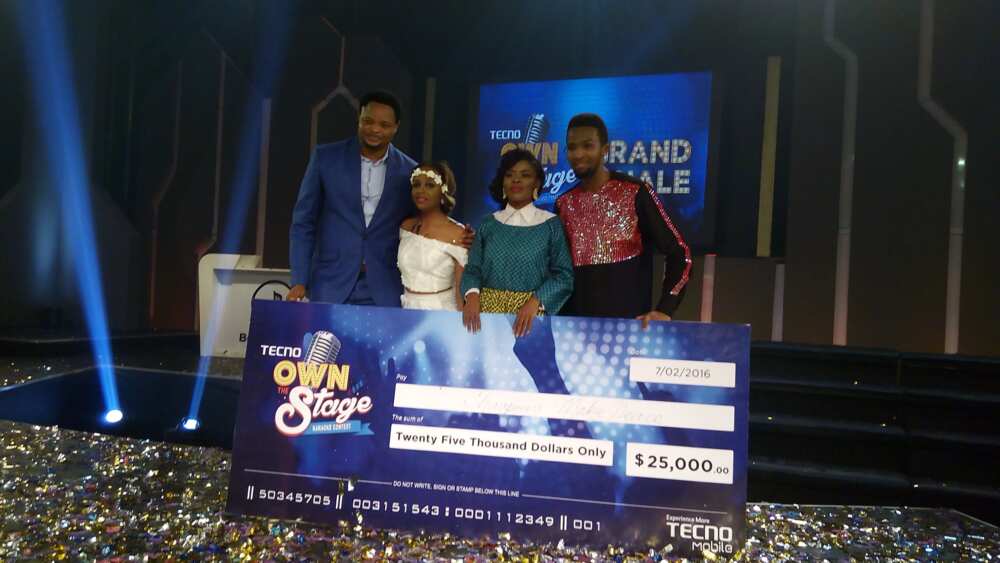 In second place was the Tanzanian, Nandy, who went home with $15,000, a three-month internship programme at the internationally acclaimed Chocolate City, and a Tecno Phantom 5 smartphone, while Pascal, from Kenya, finished in third place and earned for himself $10,000 and a Tecno Phantom 5 smartphone.
Sikin, who was the other Kenyan that made it into Sunday's Grand Finale, placed fourth at the end of the show.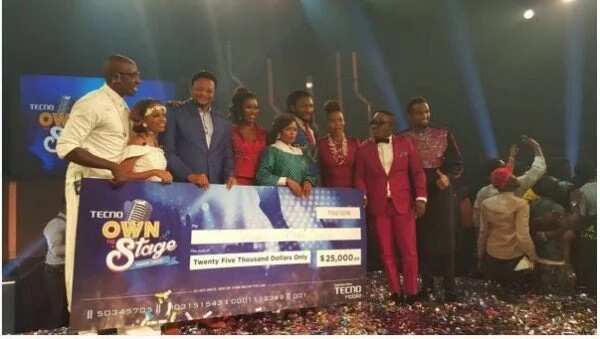 It was a glorious night for Shaapera and the world awaits as she gets set to own the stage globally.
Congratulations to her.
Source: Legit.ng