Buhari: Boko Haram is technically defeated
- President Buhari insists that Boko Haram has been technically defeated 
- Boko Haram recently carried out an attack on Dalori, a village in Borno state, where about 86 people were killed
- The president says the insurgents can not mobilise enough forces to attack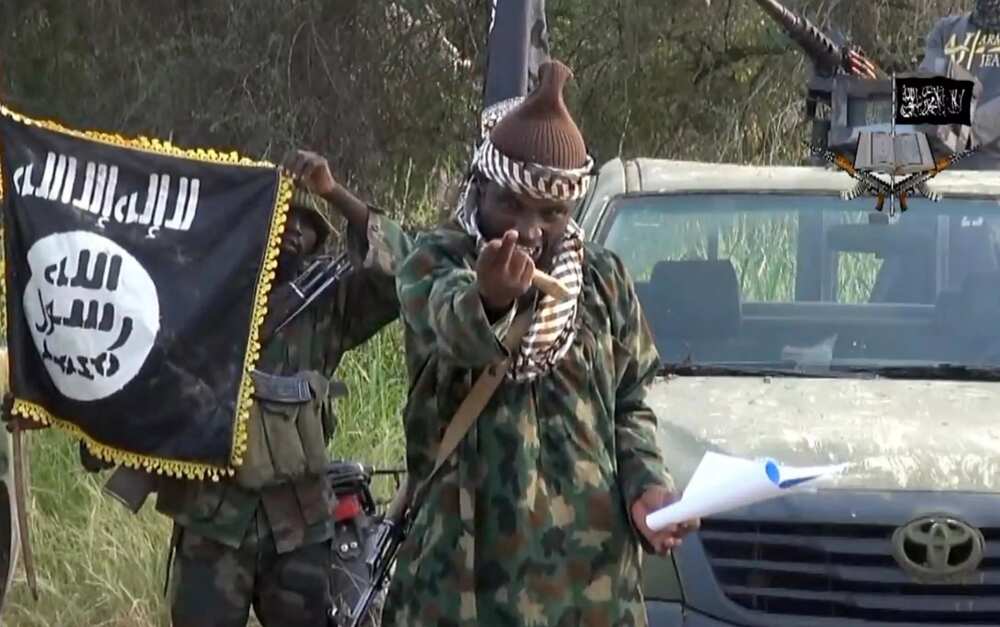 Nigeria's president, Muhammadu Buhari has insisted that the Islamic terror group, Boko Haram has been technically defeated, despite recent attacks by the insurgents, The Punch reports.
The recent attack of the terrorists was carried out on Dalori, a village in Borno state, where about 86 people were killed.
READ ALSO: Buhari overstated his ability to stop terrorism – British media
President Buhari had recently said the group had been technically defeated. Speaking to BBC on Friday, February 5, he maintained that the terrorists had indeed been technically defeated.
He said: "Well, all I know is that out of the 14 Local Government Areas in Borno State where they (Boko Haram) used to hold and hoist their flag, they are nowhere in charge of any of them again. But they can still regroup and go after attacking soft targets."
When asked if it was fair to say a group which killed over 65 people in a single attack had been "technically defeated," the Buhari said: "Well, that's your own description of it. My own description is that they can no longer mobilise enough forces to attack police and army barracks and destroy aircraft like they used to do. They can no longer do that."
READ ALSO: Revealed: 5 achievements of President Buhari in just 7 months
President Buhari during his election campaigns had promised to defeat the group if elected.
In a related development, Alistair Dawber, a reporter of the British national newspaper The Independent, claims that Buhari overstated his ability to stop the Islamists and a deadly attack in Dalori village clearly shows that the fight with Boko Haram insurgency is far from its end.
Source: Legit.ng