Top 10 supermarkets in Alimosho Lagos
-Alimosho is one of the most populated area of Lagos
-The area is fast becoming a commercial center in Lagos
-More Lagosians are residing in Alimosho because of it is mostly affordable rent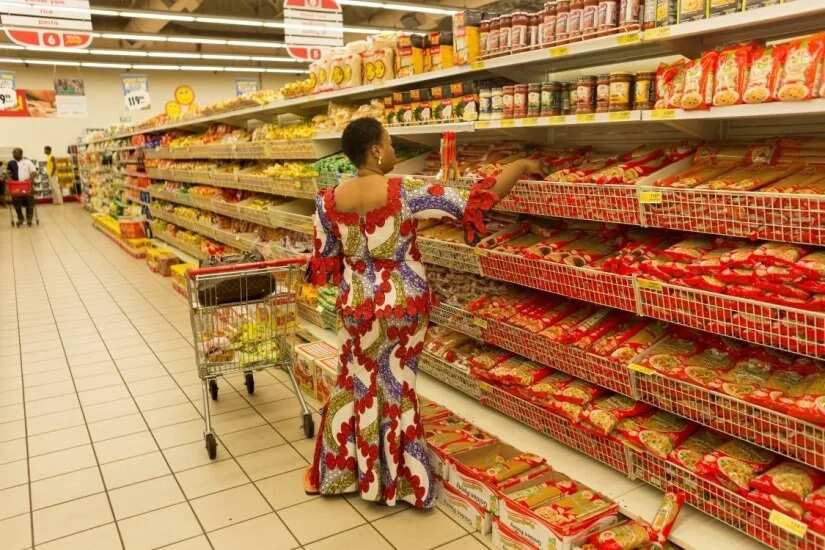 1. Justrite Supermarket: It is situated at 55, Ipaja Road, Alaguntan and also off Dopemu Junction off Lagos Abeokuta Express. You are sure to get a wide range of products categories such as food, clothings, household utensils, and electronics in a very reasonable price and convenient environment.
READ ALSO: Top 8 exciting things you can do at Ikeja shopping mall
2. PEP Supermarket :  This supermarket deals majorly in clothing, Babies & Kiddies products and Children toys and teenagers' wears. This is a very large store which makes shopping very easy.
With the large and different varieties of items, you are able to make the best choice ever. About three PEP stores are located in Alimosho such as 53. Idimu Road, Idimu Ikotun, 35, Ikotun Isolo Road Ikotun near Synagogues B/Stop and 139, New Ipaja Road, Ipaja by Akinogun B/Stop Shagari Estate.
3. Addide Supermarket: This is another supermarket that deals in large range of different kinds of wine you can ever think of, food items and numerous house hold items of immense value. Addide can be found in three different locations in Alimosho such as 247, Ipaja Road near Abekoko B/Stop, 29, Idimu Road, Nicon B/Stop and 6, Isaiah Sonekan Str, Oluwaga B/Stop Ayobo Ipaja.
4. Twins Faja Supermarket: This is a one stop shop that deals with a wide range of baby products, provisions, clothings, cosmetics among others. They deal in frequently purchased food groceries and household items i.e Nestle products, Noodles, Margarines, Mouth paste etc. They are situated at 48, Ikotun, Idimu Road, Alimosho.
5. Grocery Bazaar Supermarket: This is a large Supermarket located at 286, Ijegun Road, Ikotun and Oke afa Egbe road. They deal in varieties of food and smoked fish of different kinds. They also deal in essential and quality products ranging from household items, groceries etc.
6. Shop Direct Supermarket: This is located at 117, Egbeda Idimu Road, Abule Odu B/Stop and Oluwaga B/Stop, Ayobo. Majorly deals in Food drinks and Food Retails. Other household products are also made available there.
7. Blenco Supermarket: It is a one stop supermarket where you are assured of having varieties in your choice of products and goods such as groceries, household utensils, provisions to mention a few. They are located at 63, Akowonjo Road Egbeda.
8. Packets & Pieces Supermarket: As the name implies, it deals in provision both in bulk and pieces depending on your demand as a customer. Varieties of household essentials are made available. It is located off Oni Street, not too far from Raji Oba Ponle B/Stop, Egbeda.
READ ALSO: Top 10 foodstuff markets in Lagos
9. Shopwise Supermarket: A Grocery Supermarket located at 117, Egbe Road. Essential and household quality products are made available to consumers.
10. De'Mama Supermarket: They are located just along BOBCAT road, Mosan Roundabout, Ipaja. They deal in Cosmetics, Babies and Kiddies Clothing, Toys all at very reasonable prices.
[article_adwert]
Source: Legit.ng