Boko Haram Launches Another Attack In Cameroon
A suspected suicide bomber affiliated with the Boko Haram sect has detonated a bomb at a mosque in northern Cameroon on Monday, January 18, killing four worshipers in the process, a security source has said.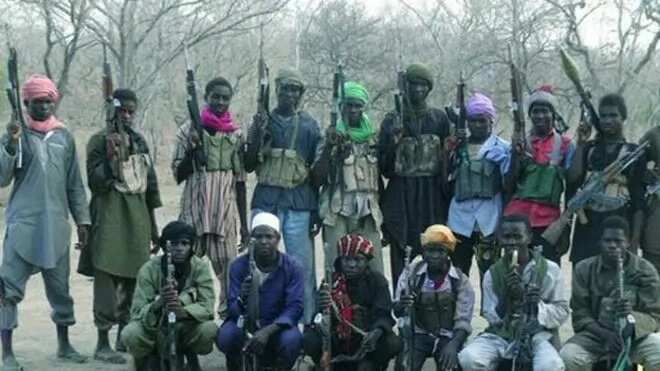 According to AFP, the suicide attack occurred in the village of Nguetchewe in the country's border with Nigeria which is has come under constant attacks by the terrorists.
READ ALSO: Army Repels Another B'Haram Attack On Military Base In Yobe
[article_adwert]
Security sources told AFP that "the suicide bomber, a young boy, arrived in the village by foot," adding that a "witness had noticed his behaviour seemed suspicious and had tried to intercept him".
"The bomber ran towards the mosque, where he set off the explosives he was carrying with him."
This recent attack comes five days after a similar attack left 12 people dead. It is the second deadly blast to hit the far north in less than a week, following a bombing at a mosque in Kolofata district during morning prayers last Wednesday.
READ ALSO: "Techincally Defeated?" How Boko Haram Fared This Week
Cameroon's far north which is notorious for Boko Haram attacks has recorded about 1,200 deaths at the hand of terrorists, according to communications minister Issa Tchiroma Bakary.
Bakary told Press Tv that Boko Haram militants had carried out 315 raids and 32 bomb attacks in the country's northern border areas in recent times.
In November 2013, French priest Georges Vandenbeusch was kidnapped from Nguetchewe, with the Boko Haram Islamist group claiming responsibility. He was freed after around 50 days in captivity.
Boko Haram pledged allegiance to Islamic State (IS), according to an audio statement it posted online in March 2015, since then, the group has stepped up attacks in Nigeria and neighbouring countries. This prompted Cameroon to boost its military presence along the Nigerian border to curtail the activities of the terrorists.
Source: Legit.ng