Iran Summons Nigerian Envoy Over Zaria Bloodbath
Iran has summoned Nigeria's charge d'affaires to express its outrage at the Nigerian army's deadly crackdown on Shiite Muslims in the north of the country, the official IRNA news agency reported on Tuesday, December 15.
The diplomat informed the Nigerian foreign ministry on Monday that Iran demanded that the Nigerian government
"immediately sheds light on the incident, treats the injured, and compensate for damages".
The ministry said that Iranian Foreign Minister Mohammad Javad Zarif also called for "immediate and serious action to prevent violence" against Shiites in a telephone call to his Nigerian counterpart Geoffrey Onyeama.
The Iranian parliament has tabled a motion to review the killings of Shiite Muslims in Nigeria and Iranian officials have stated that Nigeria has a responsibility to protect the lives of its Shiite citizens.
The Nigerian army clashed with the Islamic Movement of Nigeria (IMN) and arrested its leader Ibrahim El-Zakzaky in the northern city of Zaria over the weekend.
READ ALSO: Bloodbath In Zaria: The Future Of Nigeria Threatened
The violence was sparked when Shiite faithful blocked the main road outside their prayer centre last Saturday after hundreds had gathered for a ceremony.
The military claimed Shiites attacked a convoy of the army chief, Yusuf Buratai, leaving them no option but to retaliate. The IMN however refuted the allegation, saying that they were fired on first.
At least 60 people were killed in the clash, a source at a local hospital in Zaria said. However, representatives of the Shiites claim hundreds of IMN followers have lost their lives.
The movement seeks to establish an Islamic state through an Iranian-styled revolution despite the fact that only 5% of Nigeria's Muslims are Shiite.
The crisis is likely to seriously affect Iranian-Nigerian relations, ruin several agreements reached during the recent visit of President Muhammadu Buhari to the Shiite-dominated country.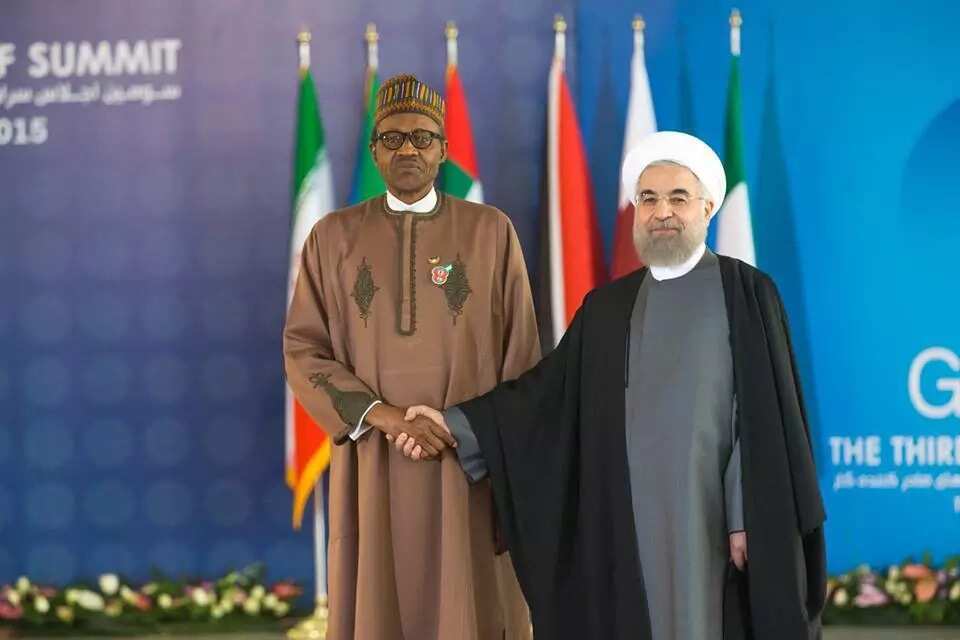 Buhari was in Iran between November 22-24 to attend the 3rd Gas Exporting Countries Forum, to review the market and to examine the opportunities for boosting gas production.
READ ALSO:  What Buhari, Fashola Were Up To In Iran
Source: Legit.ng