President Muhammadu Buhari will be attending the third summit of India-Africa Forum in New Delhi on Tuesday, October 27, alongside 41 other African leaders.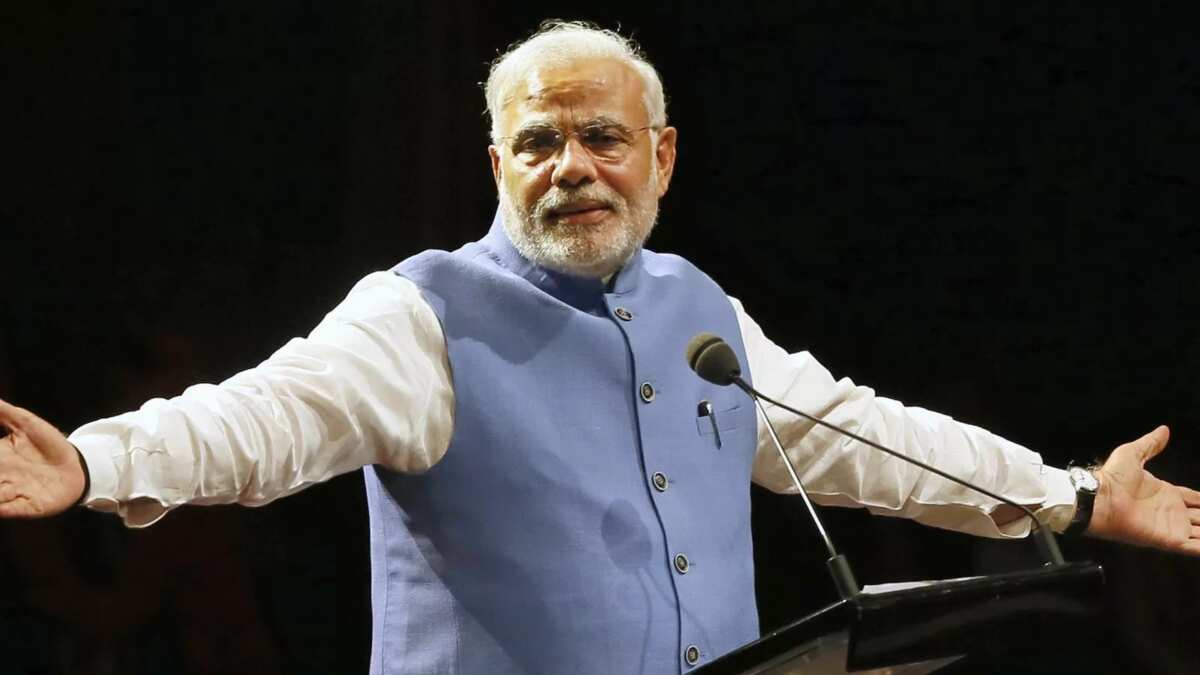 The African leaders have been mandated to attend the summit dressed in the Indian prime minister signature sleeveless jacket—the desi waistcoat.
READ ALSO: War Against Biafrans: Monarch Cautions Buhari
[article_adwert]
The Indian prime minister Narendra Modi is known to often dress in the desi waistcoat-a variant of the "Nehru jacket" which was popularised by Jawaharlal Nehru, India's first prime minister after independence.
Quartz Africa reports that the Indian government has designed the bespoke jackets, in assorted colors, for African heads of states (based on measurements sent in advance) to wear at a dinner Modi will be hosting in their honor.
This is not the first time Modi has imposed his style on world leaders.
It would be recalled that China's Xi Jinping was also gifted the Modi jacket when he visited India last September in a bid to strengthen Sino-Indian relations.
From a pinstripe suit with Modi's own name stitched into the stripes, which he wore to a meeting with Obama, to his assorted sleeveless kurtas and jackets and hats, the Indian prime minister has become known internationally as a fashionable politician.
According to an Indian ministerial official who spoke to Indian Express, the gesture is embedded in symbolism.
READ ALSO: This Is What US Govt Is Planning For Fashola After Dazzling At Ministerial Screening
The official said: "The PM [prime minister] and the foreign ministry believe that the sewing machine is more than just a tool to stitch and mend clothes. It is also the tool that helps people feel really comfortable around each other, stitch-by-stitch."
The summit in India is very vital for the prime minister as he aims to sell India as a partner to many African countries which have historical and cultural ties to the subcontinent.
President Buhari, Modi and other participating world leaders would be deliberating on issues of common concern to their countries such as climate change and international terrorism.
Source: Legit.ng