Boko Haram Will Attack Abuja Again - Prophet Reveals
A famous Abuja-based prophet Victor Ajibishe has said that Boko Haram will strike the Federal Capital Territory again.
Prophet Victor Ajibishe predicted that there will be more Boko Haram bombings in the nation's capital. He made the prophesy during a service on Sunday, October 4, Daily Post reports.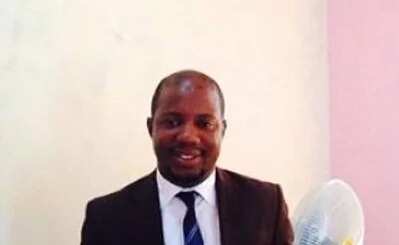 Ajibishe, who is the shepherd of Solid Mountain Prayer Ministry (SMPM) in Abuja, said the revelation he saw shows that the next blast would occur in the central areas of Abuja.
READ ALSO: Abuja Bombing 2015: Buhari's Government Repeating Jonathan's Mistakes
[article_adwert]
"It might likely be more than two places in the central areas of the metropolis. It might extend to four places, and it is certain that it would occur," he said.
He noted that Boko Haram is targeting churches of famous pastors kicking against their vile acts.
Ajibishe said: "They will bomb big churches in Abuja, and the explosion would really make a lot of people cry because the loss would be much."
He brought back to the congregation's mind the fact that his prophecy had come to pass about another bomb blast in Nyanya, barely two months ago.
"I told us there would be blast on the outskirt of Abuja very soon and it happened. So, anybody should not doubt this prophecy. It will happen. Anything God shows me, it comes to pass," he stressed.
Ajibishe prayed for the injured and the souls of those killed in the Nyanya and Kuje blasts.
READ ALSO: SAD! Check Out What This B'Haram Member Did To Police Officer For Confronting Him
He called on all the Nigerians to be steadfast in prayers, noting that everyone must pray for the safety of their loved ones, because the prophesied attack will certainly take place.
Meanwhile, Boko Haram has claimed responsibility for the suicide bombings which took place in Abuja on Friday, October 02. The twin attack reportedly claimed 20 lives and left several dozens severely injured.
The rebels released a statement and photographs of the suicide bombers involved in the incident to back their claims.
President Muhammadu Buhari paid a visit to the victims of the bomb blasts which rocked Jukwoyi bus station after the Nyanya bridge and in Kuje area of Abuja.
The president visited the victims at the National Trauma Centre in Abuja where he promised that the nation will foot all the medical bills of the injured.
Source: Legit.ng