Boko Haram Is After Me - Man Cries Out
The man who provided his name as Raphael has insisted that Boko Haram terrorists are after him because of his conversion to Christianity.
The 35-year-old narrated that his troubles started after he had accepted Christianity, against the wish of his family and community, National Mirror reports.
Terrorists have already killed his student cousin, burnt his stores and father's house and offices. All this has happened in several months, the man cried out.
Raphael further disclosed that one of his neighbours whose brother had also converted to Christianity was killed by the unknown.
See Rapael's story told in first person:
"A few months after my conversion to Christianity, I received several threats and warnings from the insurgents, telling me to revert to my former religion or face dire consequences. I received written threats saying I could only run but could not hide, which I took to the Police and they told me they would do something about it, but nothing was done. If they had done something about it, I wouldn't have received the second note that said I could only run but could not hide.
[article_adwert]
READ ALSO: Security Beefed Up In FCT, Possibly Because Of Intelligence Reports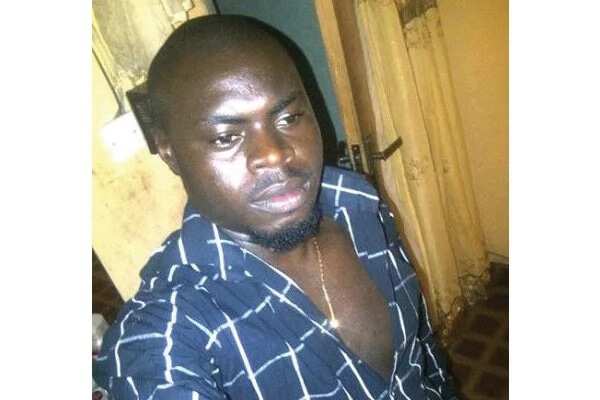 "I was born in Maiduguri, Borno state, but my father was from Oyo state while my mother was born in Abuja. Both of them had been living in Maiduguri before I and my siblings were born. My father is a Muslim, and I was born into a Muslim home. I am into buying and selling of animal skins, a business I started after my National Diploma (ND) education at The Polytechnic, Ibadan in 2007/2008, and I have so many people working under me.
"In 2012, I lost my mum to illness, and towards the end of that year, I converted from Islam to Christianity. My father and all other Muslims around the neighborhood who knew my father were not happy with my conversion, because my father is one of the leaders of the Islamic group, Nasru lahi fathi (Nasfat) branch in Maiduguri.
"I am a member of the youth association in Gwange ward, and I give them financial assistance and sometimes release my bus to them for developmental projects.
"I conducted my own investigations. One of my neighbours whose brother received the same notes because of his conversion a few years ago was killed by an unknown killer.
"My family members and I have been marked for death, and everyone in the community denied ever knowing me or my family because they said I was one of the people supporting the youth with finance and cars to protest against them and kill their members."
Concluding his narrative, the desperate man called on President Buhari to intensify war against terrorists who have caused so much suffering in Nigeria.
The sad story comes amid chaos surrounding the recent multiple blasts launched in Abuja by suspected Boko Haram suicide bombers. October 2 attacks in Kuje and Nyanya have already claimed 20 lives, according to the Saturday evening update.
Source: Legit.ng