Interesting! Kim Kardashian To Deliver Baby Yeezus On Christmas Day
Kanye West and Kim Kardashian are set to welcome their second child on December 25, and the pair is elated that the baby will share same birthday with Jesus Christ.
[article_adwert]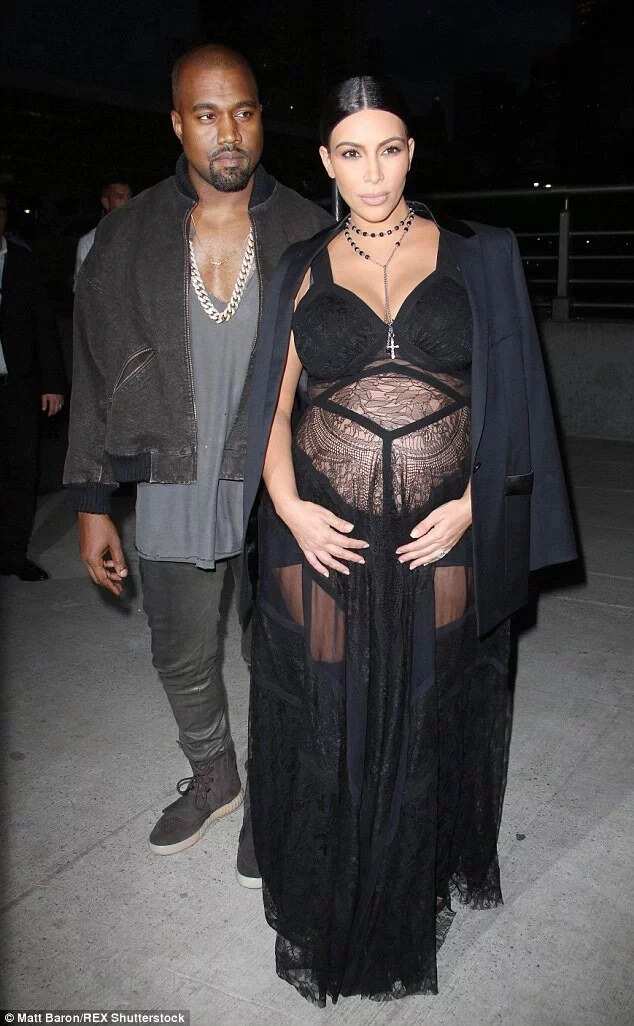 Kanye West is known for his ego problems. In the past, he has compared himself to the Almighty.
Kim Kardashian is known for her eccentric nature and on a few occasions she has attempted shutting down the internet.
In 2009, the Jesus Walk rapper confirmed speculations of his 'supremacy' when he reportedly said: "God chose me, He made a path for me. I am God's vessel."
Earlier in the year, April 2015, the world was greeted by yet another shocker in a 'modern day Bible' titled 'The Book of Yeezus'. It was sold for $20 on Etsy.com and acknowledges the rapper as a spiritual figure.
"In a sense, Kanye's awesome and orchestrated spectacle is truly a religious experience," an excerpt of the Kanye 'Bible' read.
READ ALSO: Why I Pierced My Nipples - Kardashian Sister
Medical reports from sources close to the pair say Kardashian West is due for December 25, according to TMZ.
In readiness for this, the Wests have reserved a Deluxe Maternity Suite in Los Angeles.
The deluxe suite is at the Cedars-Sinai Medical center, Los Angeles. It is a non-profit, specialist hospital founded in 1902 with currently over 2,000 doctors and about 10,000 other medical staff.
Source: Legit.ng