Buhari Addresses The Issue Of '100 Days'
It seems that Muhammadu Buhari addressed the issue of 'first 100 days in office' long before he was inaugurated as the Nigerian president.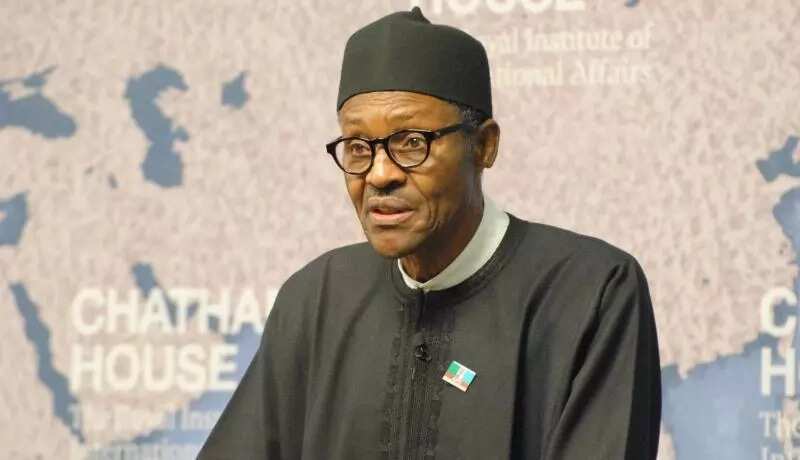 On August 28, Buhari in a statement by his media aide Mallam Garba Shehu denied two of his campaign documents covering promises on what he would do in his first 100 days as the president of Nigeria.
According to Shehu the two documents were emanated from "so many centres of public communication which, for whatever reason, were on the loose."
READ ALSO: It Is Too Late For PMB To Disown Promises – Nigerians
Nigerians in different social media express displeasure with the party's and the presidency's explanations as they voted for Buhari because of that promises.
[article_adwert]
Legit.ng has found Buhari's speech in London on February 26, where the then APC presidential candidate was touching the issue of 100 days three months before being sworn-in as the president.
The APC presidential candidate, who travelled to Great Britain for rest and campaigning after the postponement of the general polls to March 28, discussed the importance of democracy for Africa's future, and, in particular, why delivering dividends of the elected government matters both to Nigeria and internationally.
Among other questions Buhari was asked about the high expectations of what to do with the first 100 days.
He said: "Yes, I respect that question because quietly I was thinking about these high expectations. Those who are following the trail of our campaigns can see how people are turning out, some becoming emotional and crying. I am really getting scared that if I get there they will expect miracles within the next week or months. That would be very dicey handling that one. I think we have to have a deliberate campaign to temper high expectations with some reasonableness on the part of those who are expecting miracles to happen.
READ ALSO: Buharimeter Issues New Review On PMB Performance So Far
"Just to go first to the first 100 days, some of it is fraudulent and I don't want to participate in any fraud in any form. Nigerians know that we are in trouble as a people and as a country. When we get there we will quickly get correct intelligence of what is on the ground and inform Nigerians and just learn what I have just read. We will make sure that the appropriation and application of public resources will not be allowed. You would be surprised by how much savings we will realize. That saving will be ploughed back into development and this is what I can promise. But I would remove that '100 days'."
Watch the video below:
It should be noted that Buhari has presented himself as a born-again democrat who owns the experience to steer the country through instability, currency woes and rampant corruption.
And when almost 100 days passed Nigerians are still awaiting their so much desired change promised by their favourite leader before the elections.
Source: Legit.ng