Newborn Baby Dies After Rats Ate His Eye And Fingers
A newborn baby was found dead afer beign eaten alive by rats at the Guntur Government Hospital in Andhra Pradesh state, India.
The 10-days-old baby was undergoing treatment for a urinary tract infection when the blood-curdling incident occurred.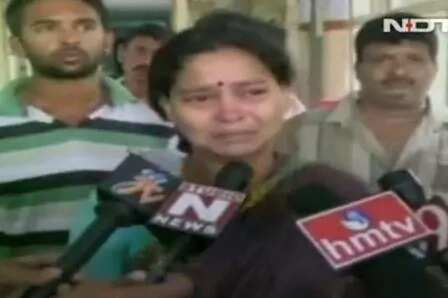 The boy's mother, Chavali Lakshmi, was left horrified after discovering her son's face, left eye,  chest and hands bitten by rats, she immediately raised the alarm but it was too late.
Despite doctors' attempts to revive the poor child, he died of injuries inflicted by rodents. And the grieving parents were told not to worry too much as they have another two-year-old son.
Mrs Lakshmi said: "Early on Sunday morning, my son started crying. As we are not allowed to stand next to the incubator, I urged the nurses to check on him. By the time they did, rats had eaten away the fingers of his right hand and also the eye.
READ ALSO: Nigerian Dies In Malaysia After Selling Kidney For N6million
[article_adwert]
My son was not killed by the rats. He was killed by the doctors and staff at GGH. We suspected the danger a week ago and requested the staff to save our son. They were not bothered as they did not take our word seriously."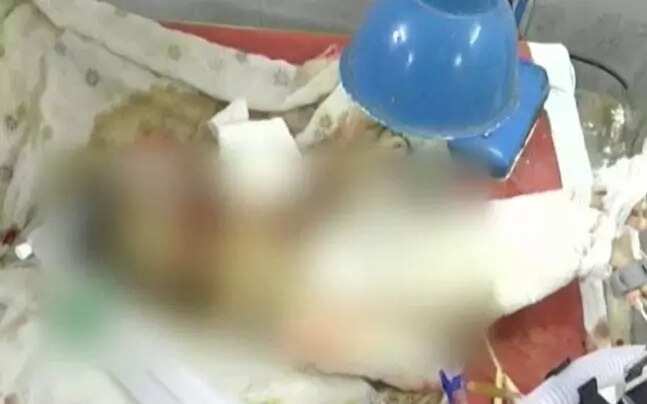 READ ALSO: Dead Girl Wakes Up Screaming In Coffin As Family Smash Tomb – Only To Die Again
Three health officials have been suspended for negligence and an inquiry has been ordered into the incident.
In another terrifying case of medical negligence, doctors, delivering a baby, pulled the body of a baby girl so hard they left her head inside the mother's womb.
Source: Legit.ng