Igbo Corper Who Converted to Islam Over Buhari Writes Nigerians An Open Letter
Chukwuma Austin Dike, an Igbo corp member, who converted to Islam from Christianity, has written an open letter to all Nigerians.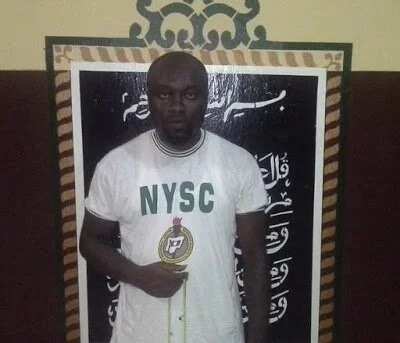 The Igbo corps member who shocked Nigerians by converting to a Muslim was serving as a Batch C corp member in Konshisha LGA Benue State when he made the conversion to fulfill his Buhari vow. Chukwuma has however come out to claim he's been getting a lot of death threats. He has decided to tell Nigerians why he converted. Read the letter below:
[article_adwert]
Dear Nigerians,
WHY I JOINED ISLAM
My name is Chukwuma Austin Dike. My Islamic name is Mohammed Mustapha. I'm from Mbaitoli Local Government, in Imo state, a graduate of political science from University of Nigeria Nsukka and I am presently serving the nation Nigeria in Konshisha local government in Benue state.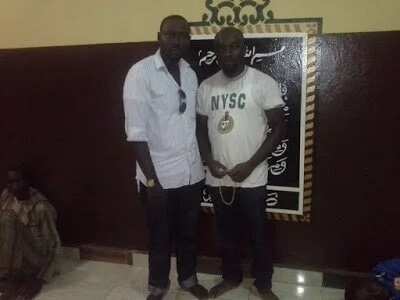 The truth is that I have always loved Islam as a kid in the 80's in Dakata kano I played most times in the masjid (Mosque). I grew up loving the masjid not until my secondary school days when I left kano. To me is like a reunion but to those who saw the headlines, some said that I am dancing the macabre dance of religious cross carpeting, some said Buhari is my God but I say ALLAH IS MY GOD. I join Islam based on CONVICTION and I don't care about anybody's interpretation; one with God is in the majority.
READ ALSO: Buhari Trekker Allegedly Beaten Up By Naval Officer 
The vow: there is no controversy at all among those who knew me before May 29 except they decided to lie. I made the vow three times. Firstly, at wanunne camp in Benue state before some Muslim corpers in November 2014. Secondly, early December in my house before my family members and thirdly before the staff of the school I was teaching Government (my PPA) in February this year. Funny enough everybody thought I was joking.
What was my vow: Some Muslim brothers during a political argument told me last year authoritatively that Allah has given Buhari victory, no matter how hard the then president tries he will not win. I was flabbergasted! Then I vowed if Buhari wins this forth coming election, I will believe that ALLAH IS THE GREATEST and I will convert to Islam and serve ALLAH as my God. The vow was made before God and man.Thanks to ALLAH that I kept my vow. On the issue of election and general politics Nigerians from the age of 18 and above, if u did not experience anything on the day of the presidential election and May 29 Handover, you are either immature or living a care free life.
READ ALSO: Buhari Needs Prayers Not Trekking – Shehu
On my view on Muhammad Buhari today, I rather advise Him to retain the principal of federal character and totally reject the political theory of winner takes it all; it is not healthy for our modern democracy and the political culture of Nigeria. Corruption is a canker worm; it's like a virus eating Nigeria from the inside it must be treated like Ebola.
Having said this Mr President I solicit for general amnesty to all corrupt officers that will return his or her looted fund; because if amnesty can be granted to killing, it can also be granted to corruption. Furthermore, as you intensify your fight against corruption also include tribalism and religious intolerance.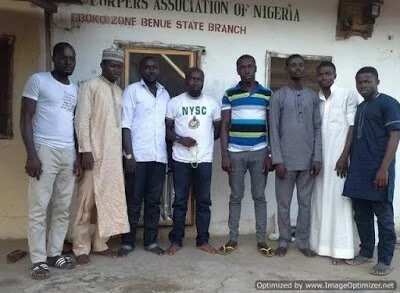 NYSC should not be scraped but the allawee should be increased and at least the sum of 200,000 naira should be given to each graduating NYSC member to start a small scale business. This measure to me will reduce unemployment, because already at the camp most corpers had skills acquisition training. May almighty ALLAH grant you Mr President the wisdom to rule Nigeria, by the special grace of ALLAH we shall meet in Aljanah.
As a Muslim I have received a lot of death and excommunication threats but in all I thank Almighty Allah for honoring me with Islam, my life and destiny is in the hand of ALLAH. SALAM.
- Chukwuma Mohammed Mustapha Dike
Recall that the victory of Muhammadu Buhari in the March 28 presidential poll, brought about different people who decided to honour him by walking. The first who walked from Lagos to Abuja to honour the president was Suleiman Hashimu. Meanwhile, Mohammed Shehu, presidential assistant, has asked youths to adopt prayers instead of trekking as a way of showing solidarity to Muhammadu Buhari.
Source: Legit.ng