News For Money: Get Paid For Using NAIJ REPORT App
Witnessing an accident? Have any topics, problems, or, on the contrary, some uplifting developmental changes on your mind that you would like to draw attention to? Be the first person to pass the information on to your fellow Nigerians using the Naij Report application and receive monetary reward for exclusive citizen journalism reports.
The Legit.ng NAIJ REPORT app is an easy way to earn money by submitting your photo and video reports. Not only it is free to use, but we are the ones looking forward to pay you for helping us not to miss out on anything!
First, download the Legit.ng NAIJ REPORT app on Google store to your Android phone or tablet.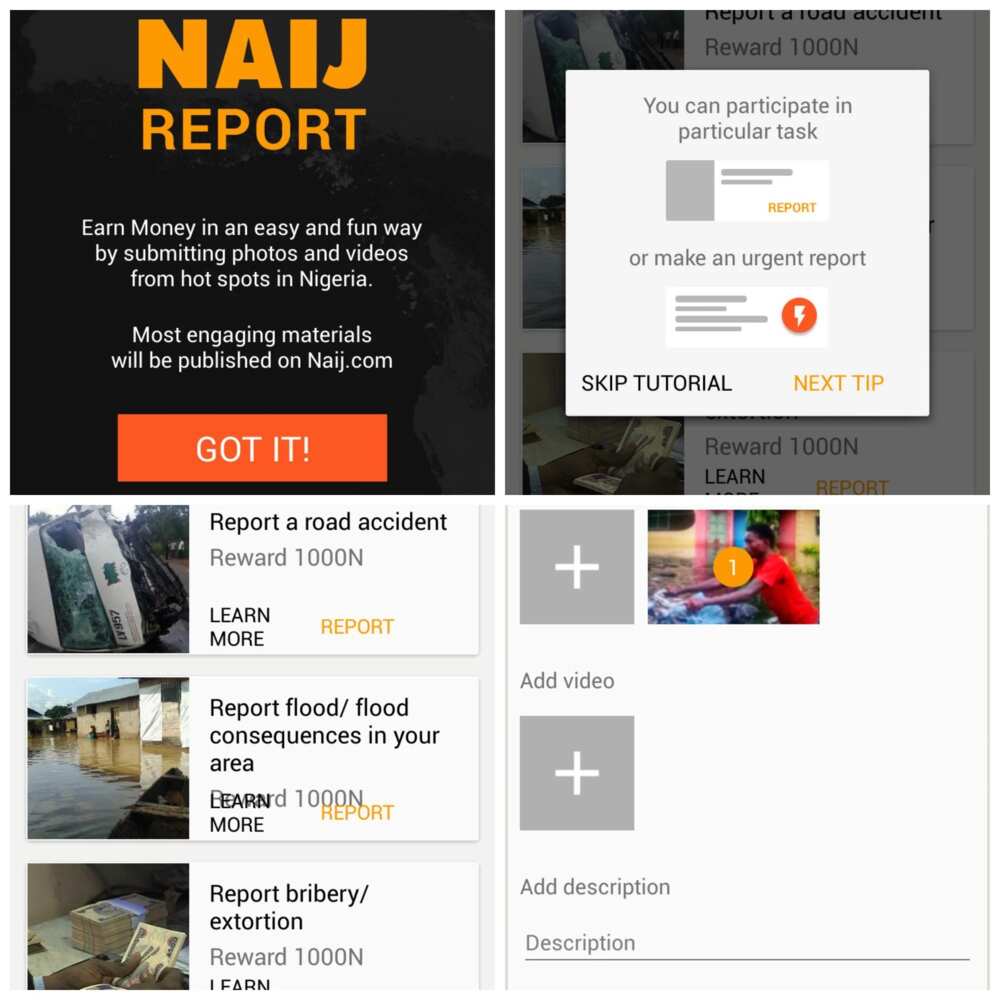 The app allows you to immediately snap a photo or film a video and upload them. We are notified right after the user-submitted data is uploaded.
[article_adwert]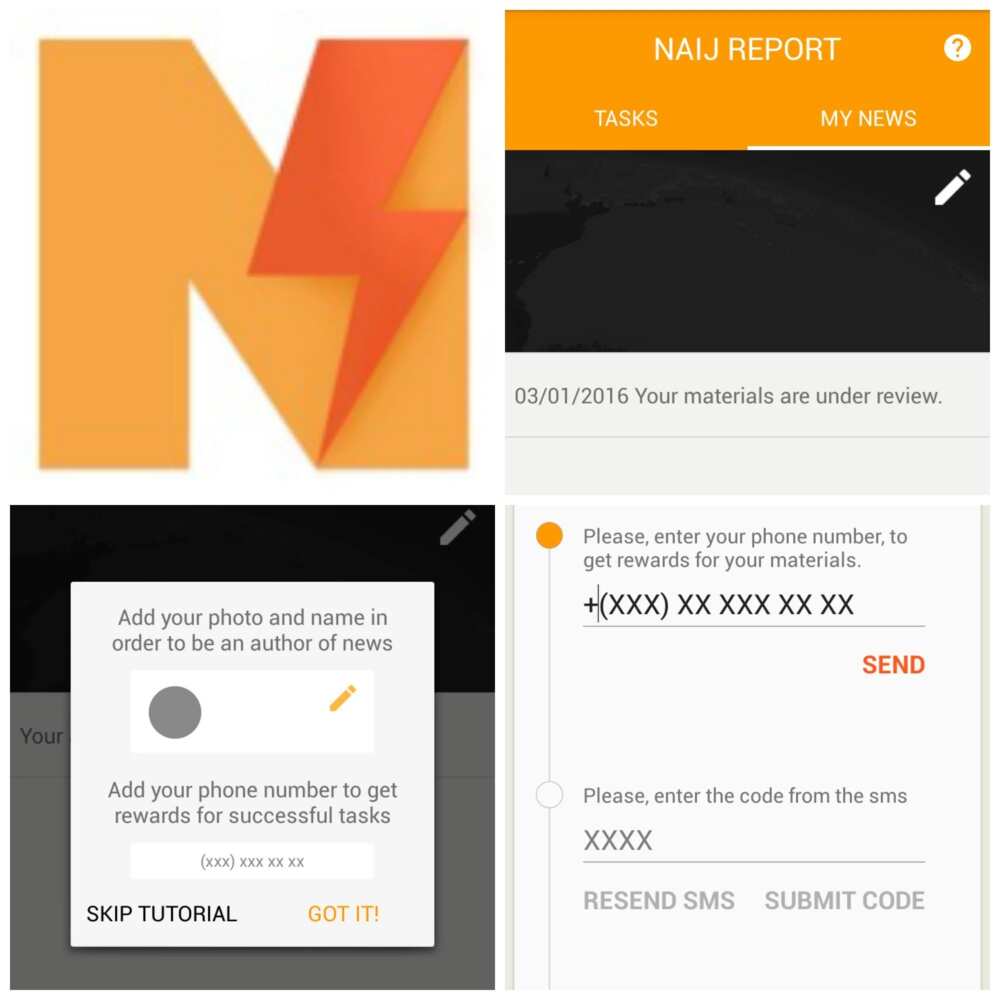 Fill in the description, your location, contact details… and, once your message and submissions get reviewed and approved, you receive the reward. Please note that, in order to receive the monetary transfer from us, you need to complete the registration. An instant push notification will inform you that your balance has increased. We might contact you for additional details.
We have an ever-lengthening list of tasks for our readers to contribute to!
Join from anywhere in Nigeria or abroad
We have created Legit.ng with an intention to make it an all-embracing platform — an informative, educational, entertaining, safe cyber space for and about citizens of Nigeria and the Nigerian diaspora around the globe.
Now, as we have grown to become one of the most notable players in our field, we are ready to empower our readers and entrust them with participating in the news media, informing us and each other, making Legit.ng a platform for, about and by Nigerians.
If you would like to contribute to our Opinion section, your submissions are welcome at info@naij.com — drop an email telling us what you want to write about and why. More details in Legit.ng's step-by-step guide for guest contributors.
Contact us if you have any feedback, suggestions, complaints or compliments. We are also available on Facebook, Twitter, and WhatsApp +234 814 650 9067
Source: Legit.ng