I Didn't Marry My Wife For Love - Mugabe
Zimbabwean president, Robert Mugabe has revealed that he did not marry his wife, Grace, because of  love.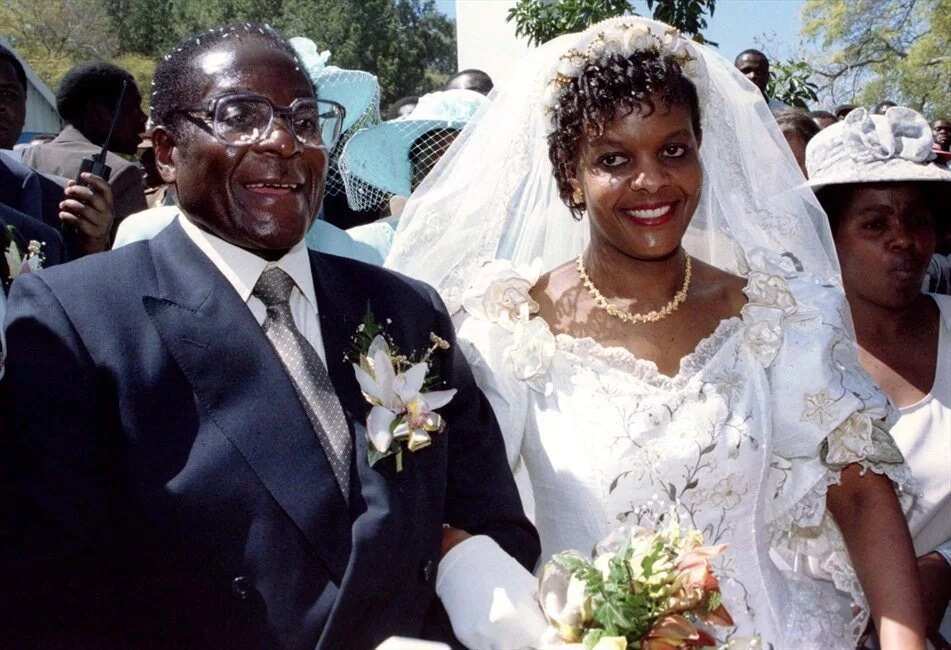 According to myzimbabwe.co.zw, President Mugabe said he married his wife not for love but because of his mother's pressures. He said his mother wanted him to marry Grace so he could have children after his first wife, Sally, went down with a kidney ailment.
"The doctors said your wife cannot bear children anymore because of the kidney ailment . . . So, to my mother, she will say, 'My child, you will grow old without a child.' Aah! And she was telling others and my uncles – 'Ko iye Robert kana akangowana zvake musikana waanotora, kuti ndingowana mwana wandinobata ndisati ndafa?'
READ ALSO: REVEALED: Robert Mugabe's Favorite Companion In Bed
"So, there was that impulsion too on the side of my mother. So after the death of Sally, I decided to marry. I just made up my mind. I married this girl. It was a definite choice. It was not something just out of fancy or emotion, but a definite decision that I must marry and the girl I must marry is this. "As I say, she was very young, and I wondered whether me, so many years older than she, would be able to put up with this young girl. I think she must have had the same problem in her own mind. As young as she was, would she be able to put up with this man in his seventies. But we got married and got to learn each other's likes and dislikes," said Mugabe.
The long time president of Zimbabwe got married to his wife, Grace, 50, in 1996. They have 5 children together. Recently, Robert Mugabe, who is often in the center of controversy publicly proposed marriage to the US President Barrack Obama to make mockery of the legalization of gay marriage in the USA.
Source: Legit.ng