10 Most Fraudulent Places To Buy A Land In Lagos
Owning a landed property in Lagos is one of the most viable investments and many strive to achieve this dream, but one must not be too eager, cause many have been duped in false land acquisition transaction.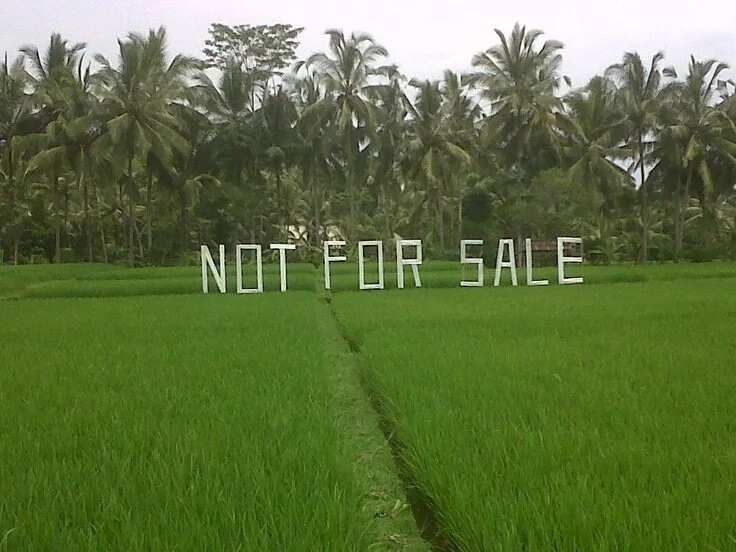 Barr. Mathew Ottah of Omonilelawyer.com, who was once a victim of land fraudsters, has taken it upon himself to expose land scam artist within Lagos and beyond.
Here is a list of ten real estate deals that might end up leaving you in tears, lands you must be sure not to attempt purchasing.
1. Oko Egan Area, Ilogbo Eremi Badagry Lagos State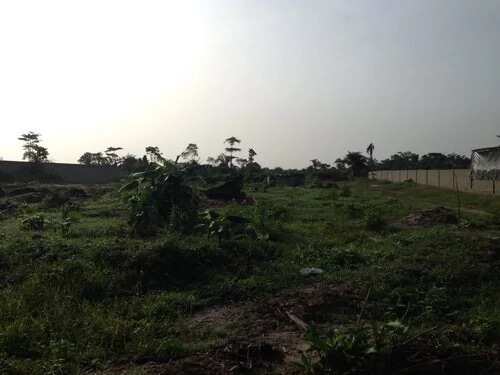 One has to be very careful if you must buy any land in Badagry, because many lands there are either under Government acquistion for either tourism or other purposes. You don't want to fall victim to Land scam artists selling land to unsuspecting people. Recall that the Nigerian Police demolished over 500 houses for building on their lands sold to them unsuspectingly by Land fraudsters.
2. Cooperative Villa Badore Eti-Osa Local Government Lagos State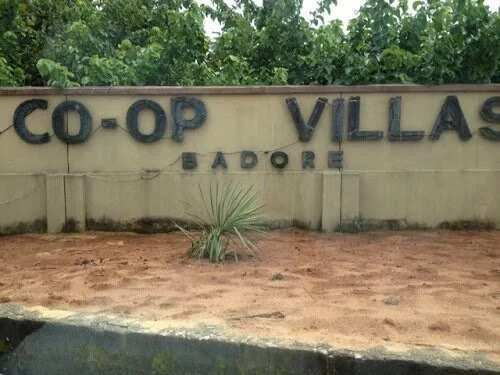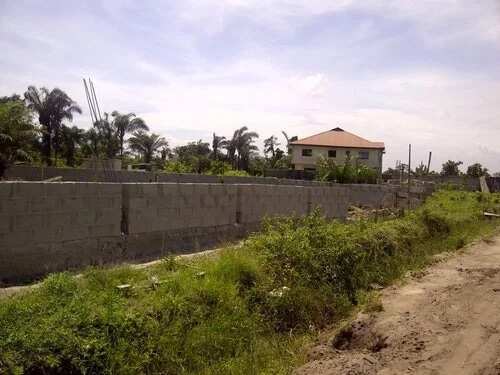 Here it will shock you as to how the local touts called 'Omoniles' will forge a deed, survey plan and claim the land falls under the Badore Excision, beware for most of the lands fall within the Cooperative Villa Government Scheme.
Its quite sad that often these crooks go unpunished and one can only feel pity for those who have ignorantly purchased lands there, because they would never have the opportunity to perfect their documents.
3. Igbanko Village Badagry
Like every other place in Badagry, there are always fears regarding the acquisition of land there.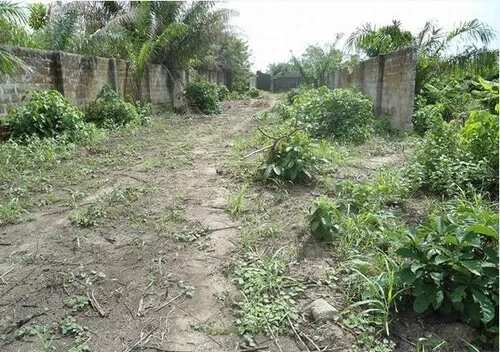 If you try to buy a land at Igbanko Village, there is a likelihood that you'll be sold a land that has been designated for Agricultural purposes. If that be the case, then it is the quickest way for your house to get demolished when Government is ready to use that land. According to Barr. Mathew Ottah, just showing you a perimeter survey of a land isn't enough for you to just buy the land like that without investigating its authenticity.
4. Oko Agbon Village Ibeju Lekki Local Government Lagos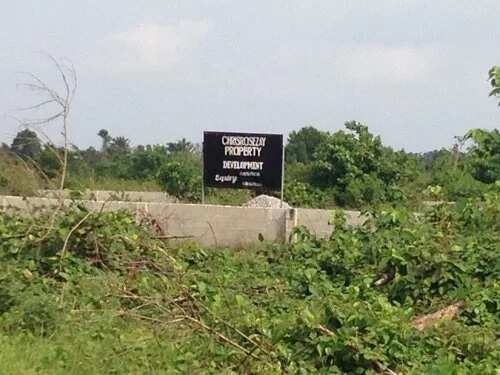 The Omonile Lawyer stresses that one must avoid buying a piece of property from this area especially with lands from the real estate company with its signboard in the photo. Its an arduous attempt trying to buy lands at Oko Agbon Ibeju Lekki.
READ ALSO: Revealed: Town In Lagos Where Men Don't Use Condom
Beware of the swanky fliers showing a preview of how the estate would be like in no time.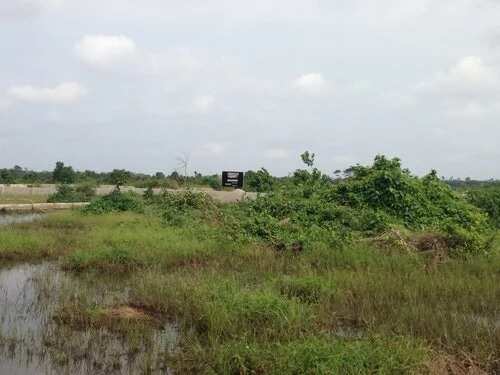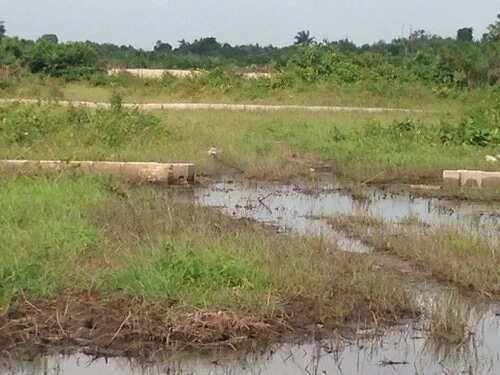 Most fraudsters will claim to have sold a lot of lands to prospective buyers, they'll sweet talk you with the fact that very soon the caterpillars will come to the land to clear the place and de-liminate the roads. Omonile Lawyer reveals that when asked what accompanying document they have, they'll say and they that they have applied for the gazette and the excision is under processing at the Land registry at Alausa.
READ ALSO: 5 Hottest Clubs In Lagos Where It's Going Down This Weekend
However, further investigations reveal that the most lands there falls within the Ibeju Coastal City Residential Scheme.
5.  Oko Olomi Ibeju Lekki Lagos State
Still on Ibeju, information gathered shows that while some of the lands within the Oko Olomi community have their Gazette file number for excision, but the Surveyor General's office showed that the lands are under Government acquisition and the lands fall within a government allocation zone.
6. Gbelero Street Ikola Ipaja
There is a land here in which the said owner claims is hitch free. They'll show you a survey plan mapping the whole area in their name including receipts. But a deeper insight will show that the land offered for sale falls within Ipaja New Town Scheme. It is recommended that one always watches out for the red-flags when land acquisition is involved.
7. Ifako Gbagada, Kosofe Local Government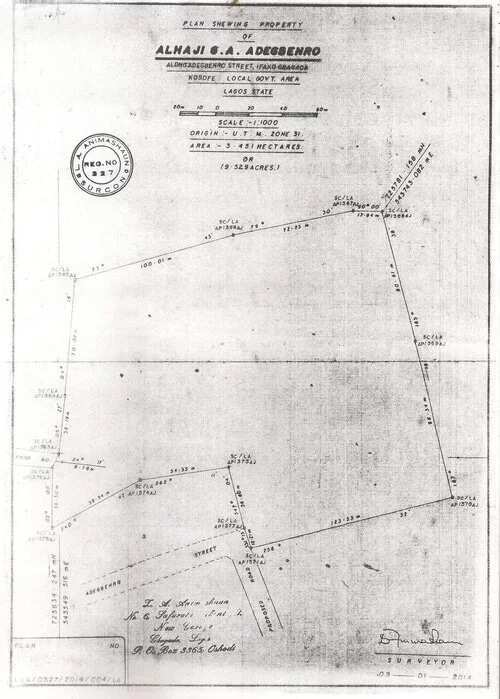 The agents of this particular lands located off Adegbenro street in Ifako, are really forceful and would threaten buyers to pay up quickly to be able to secure the land. Omonile Lawyer reports that his client was to pay about N20Million for that plot of land, but was wise enough to conduct a search.
READ ALSO: 10 Reasons Why Lagos Residents Avoid Water Transportation
The photo above was flaunted confidently by the sellers, it portrays a layout used to sell these lands to unsuspecting buyers. A thorough investigation on the lands reveal that they fall within the Committed Mende Revocation.
8. Ujora Apasa Street, Allied Gardens Estate, Badore Eti-Osa local Government
Badore has lands that can be very tempting to purchase, but it is shocking to know that of all the beautiful houses surrounding Badore, very few people have good documents, hence most land owners there live in fear. The trouble is that Government might come any day to demolish what one has built over the years, for this reason Allied Gardens must be properly investigated before you make payment.
9. Along Monastery Road, Sangotedo Town Eti-Osa Local Government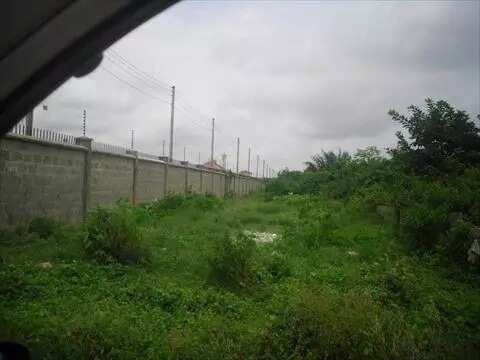 The Monastery road in Sangotedo is famous with individuals who claim to own plots of land. Most of these fraudulent sellers will claim they bought the land from Omoniles years back and due to cash flow problems, they are desirous of reselling the land.
Investigations show that when asked for their documents, they'll give you some 'Jokotade' C of O in Sangotedo, deed of assignment and survey plan as proof of ownership. After transactions are done, you'll be shocked to findout that the lannd falls within Kings Court Mixed Development Scheme.
10. Oko-Ebute Village, Alatishe, Ibeju Lekki
Back again to Ibeju, this time around  at Oko-Ebute. Here, sellers will claim that the land is free from Government acquisition but digging deeper, one will discover that the land if purchased would give its prospective buyer a hard time trying to get their papers from Alausa.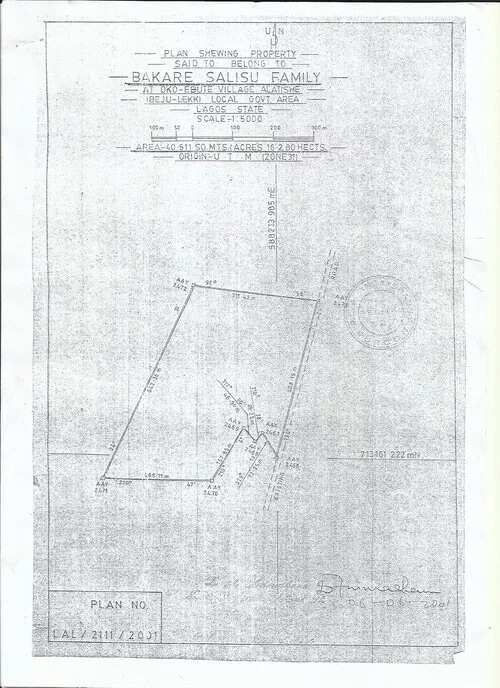 In trying to purchase any land, let no seller lure you into paying half the sum before you investigate the land. That is one nasty practice in Oke-Ebute, infact, once you are given that clause, the advise is that you walk away from the deal.
Millions of Nigerians whether home or abroad have hopes of having a house of their own in Lagos, but there is a common reoccurring fear of how best to safeguard their money as to avoid being duped by land Fraudsters or lose their lands to the Government.
There are terrifying stories that usually goes with the smooth transfer of lands due to the prevalent nature of land Scam artists and dubious real estate companies that specialize in ripping prospective land purchasers.
Bearing this in mind, there are ten things one must do when preparing to get a land. especially is a city like Lagos that has its slogan as "Shine your eyes"- which entails being ever smart and alert as not to fall prey to tricksters.
READ ALSO: Top 4 Places Where It's Going Down In Lekki Phase 1 This Weekend
The ten guidelines or steps to take when acquiring landed property in Lagos are as follows:
Budget for the type of land you seek to buy, verify that the land is really up for sale by the right agent, ensure that the land document are complete.
Involve professionals in the deal(Preferably a Lawyer), get to see the land physically, run away from any land that smells like trouble, never pay for land transaction in cash.
Get as many opinions on the land as possible, sellers are cheats. Ensure that all agreements of transaction are written, once you've paid, build something instantly.
Source: Legit.ng