5 Reasons Wenger May Defeat Mourinho For The First Time On Sunday
This weekend's pre-season community shield match between Arsenal and Chelsea pitches two rival coaches, Arsene Wenger and Jose Mourinho against each other.
And more than ever, Arsenal manager, Wenger, will be seeking to defeat his eternal rival for the very first time in thirteen encounters in all competitions.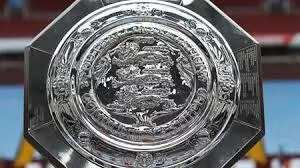 Mourinho has won seven and drawn six of the 13 matches, but he seems to be looking to cement his place as Arsene Wenger's all time nemesis, especially in the English League.
Legit.ng sports brings you five reasons Frenchman, Wenger, might just get one past his Portuguese counterpart in a match which will be the season's opener ahead of the commencement of the 2015/2016 EPL season.
READ ALSO: Can Wenger Break The Mourinho Jinx In Biggest Clash Of This Weekend?
1. The Peter Cech factor
The self styled 'Special One' sold
Peter Cech, arguably one of the best goalkeepers in the world to Arsenal during the transfer window and the gunners are already tipping the Champions League winning goaltender to come through for them.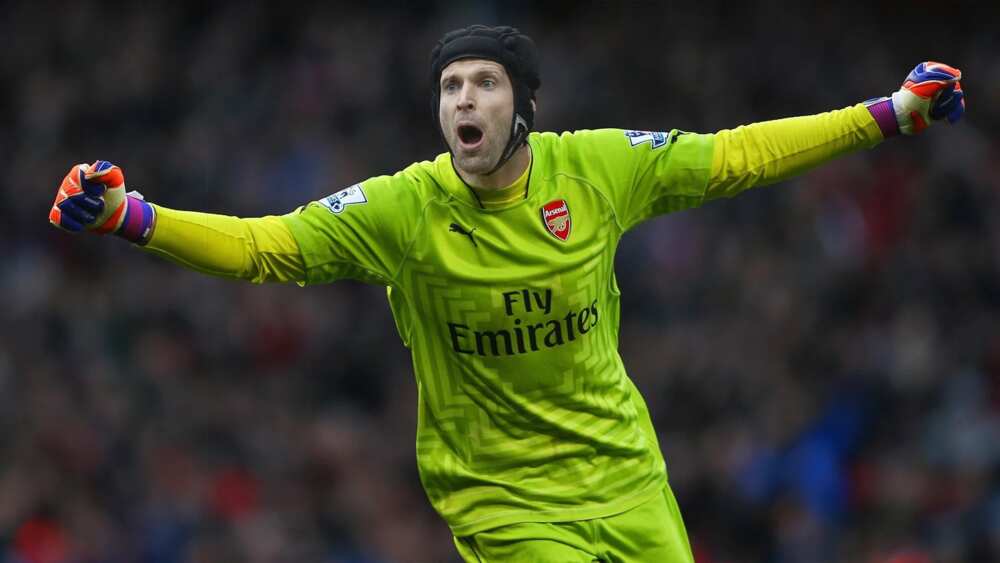 While Cech has always been in the opposition against Arsenal in previous encounters, he would be put in the fray as the point man to save Chelsea from Arsenal and he would want to prove a point to Mourinho, who relegated the experienced goalie to the bench following the return from loan of Thibaut Courtois last season.
His experience will also come in handy as both sides clash at the Wembley stadium on Sunday afternoon.
2. Wenger seeking to prove Mourinho wrong
Last season, both manager clashed during an EPL encounter, and the Chelsea boss referred to his Arsenal counterpart as a 'Specialist in failure', a statement which Arsenal fans and football pundits did not find funny.
The former Madrid manager also slammed the Frenchman last week, stating that he (Wenger) spent a lot last season, but Chelsea still won the league.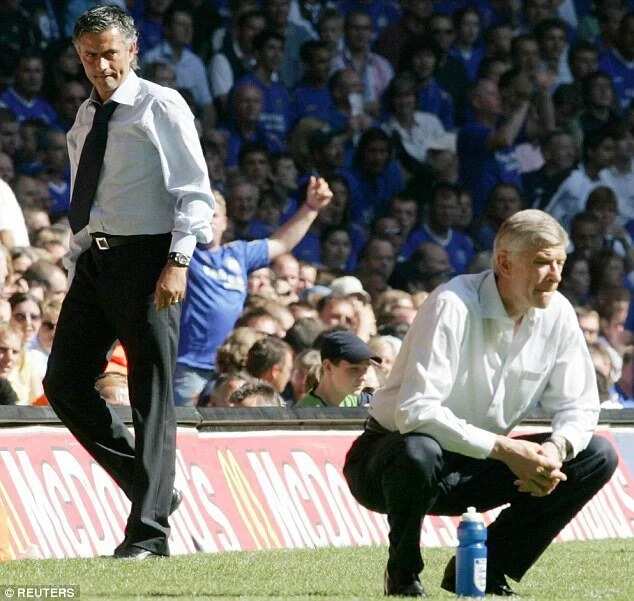 The Community Shield encounter will present Arsene Wenger an immediate opportunity to bounce back from Mourinho's mind games and tirades, and also clear his unenviable record against Chelsea under the 'Special One'.
READ ALSO: Is Nigeria Planning To Hire A Foreign Coach? Pinnick Opens Up
3. Absence of Drogba
Legendary striker, Didier Drogba, left Chelsea for the Major League Soccer MLS League this week after spending many years in the English top flight.
And as the tormentor-in-chief of the Gunners over the past years, his absence this weekend will bring a relief to the Arsenal defenders, who are always being bullied by the bulky striker.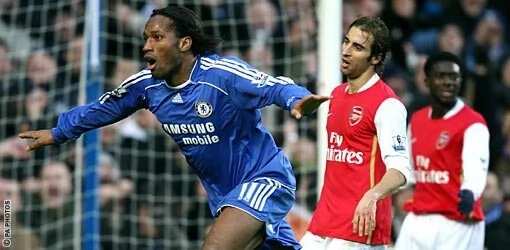 Whether or not he plays, Drogba's presence in the team sends cold shivers down the Arsenal players' spine and no mater how they play, they always end up losing to the former Ivorian captain's bullying tendencies.
Arsenal fans can now watch with relief to see how their team matches up to the Chelsea side without the talismanic striker.
4. Cohesion in Arsenal
As at the time of filing this report, Arsenal had not bought any player apart from the players they prosecuted last season with, a sign that the players are likely to play with more cohesion this season.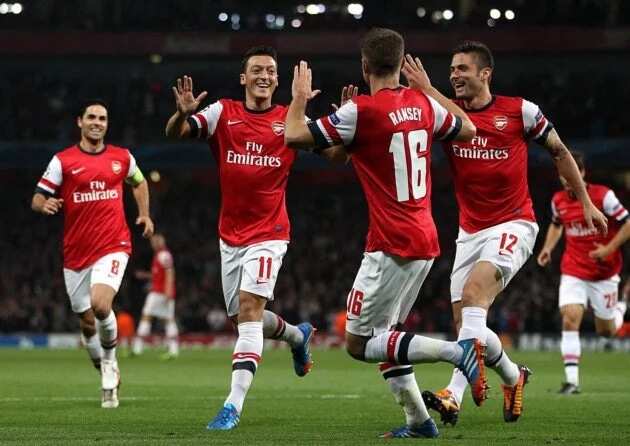 Chelsea's new additions; Asmir Begovic and Radamel Falcao, are likely to feature in this weekend's encounter, and may not have come to terms with the pattern of the ever critical Chelsea manager.
Reports also suggested that Diego Costa may not feature for "The Blues" as he is reportedly down with injury, but the Gunners seem to be flying at the moment as there are no reports of any injuries within their camp.
READ ALSO: Mourinho Addresses Mikel's Captaincy Role, Pranks Terry, Slams Wenger All In One Day
5. Mourinho's overconfidence
Although he is not one known to be complacent, Jose Mourinho might play into the hands of Arsene Wenger on Sunday.
With his recent comments against the former Monaco Manager, Mourinho may have tried to start his traditional mind games against the Gunners in a bid to unsettle them.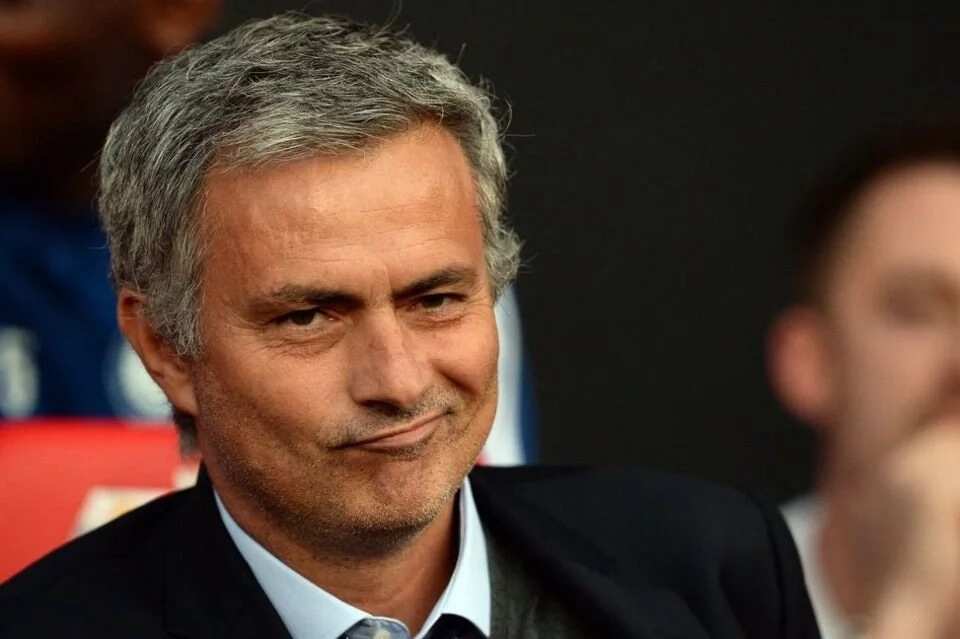 This might also lead to complacency on his part, a characteristic that Wenger might try to capitalise on to prove that he is not a "Specialist in failure".
With all of Arsenal's players in top shape and their blazing pre-season form, the Gunners may just teach the outspoken Mourinho a lesson ahead of the Premier League opener.
Source: Legit.ng