Davido And All His Affairs With Women As We Know
Davido is not the average 22-year-old. He is a super star artiste, heir to a billionaire father and a ladies' man on many levels.
Following his twitter rants on July 28, wherein he downplayed reports of a likely reunion with his 19-year-old Guinean ex, Sira Kante, we have compiled a list of interesting facts about the 'Back When' singer and the women in his world as we know.
Sometime in May 2015, reports got around that the singer had fathered a baby by Sophie Momodu, but his camp put out a statement writing off any such thing.
We should do well to remember that with Sophie also called Belladona, it makes it at least four women we've seen around the man in his very short span so far as a celebrity, but most of these affairs have been denied at various points.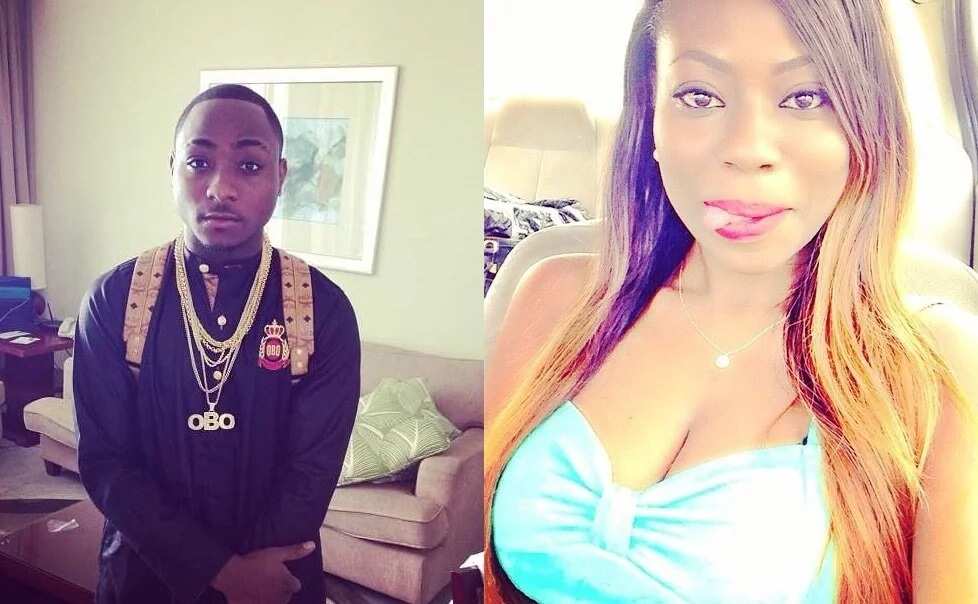 Speaking to TheNET.ng in May, David refuted claims of his new status as 'father'.
'Bloggers are just confused, Davido doesn't have a child yet, his sister is still pregnant too. Davido simply put up a baby's hand to signify a new beginning and it's causing wahala', his aide said in the chat.
SEE ALSO: Toke Makinwa Becomes A Banker?
Recall that in February 2012, pictures of Davido in bed with a certain Sonia Jumbo leaked and stirred major conversations across social media. Sonia, an 18-year-old undergraduate in a Ghanaian university at the time, met up with the Pop singer and his team at a gig and the rest is history.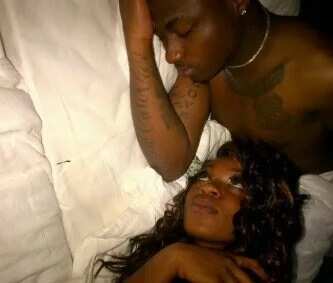 There have also been repeated, though largely unconfirmed, reports linking him and a certain Staicey Brianar in a sexual relationship.
Staicey, also called Pendo, reportedly hooked up with self-titled Omo Baba Olowo at Kenyan night club, Galileo, in 2013.
'He was perfect. He is much better than your 'average Kenyan'. He is big. Both length and width and best part is, he really knows what he is working with. He has crazy moves; he kept it fresh for a couple hours. I am impressed. Definitely the best, ok maybe not the best I ever had, but he is up there,' Staicey told Kenyan blog, African Eagle, after the romp.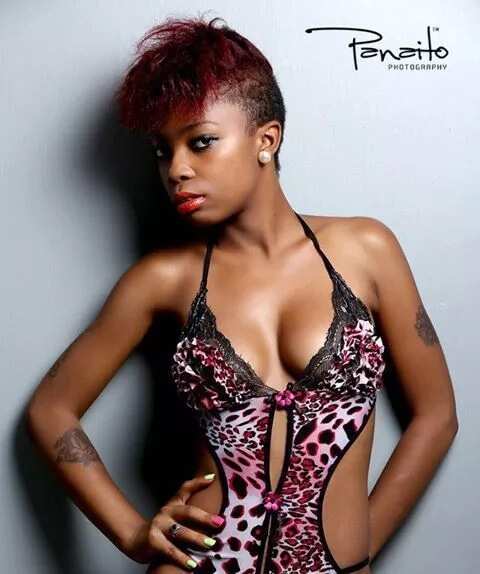 Anyways, Davido has admitted paternity of the new born Imade from Abuja-based Belladona. He was at the baby shower in May, 2015.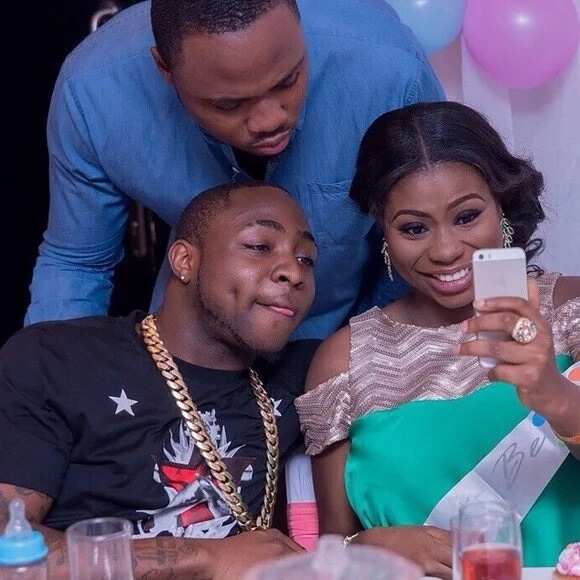 He also recently copped a pair of custom-made Nike sneakers for baby Imade Adeleke, a gift he shared on social media on July 29. He looks to be easing into the new role smoothly. And it's been pleasant his joining the league of daddies in Nigeria's music circle.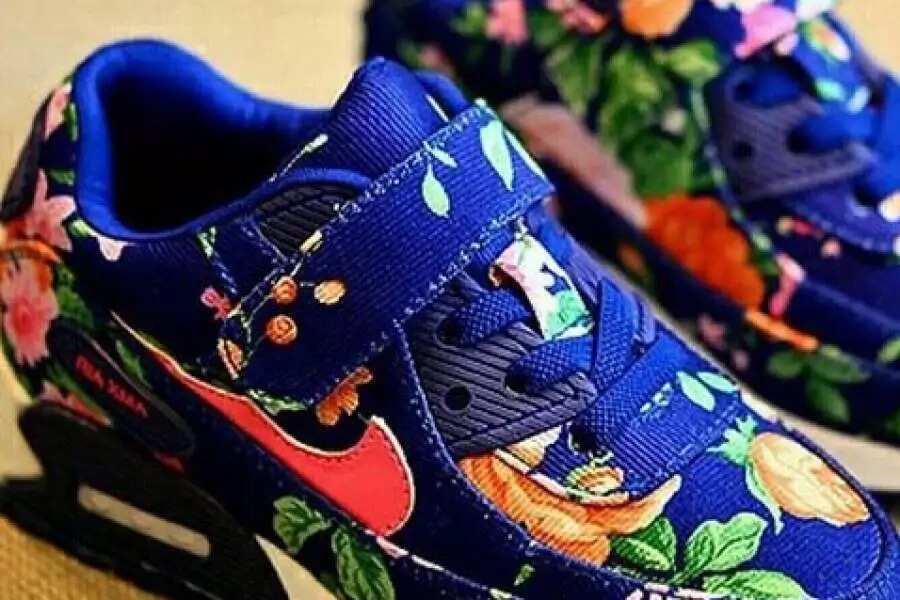 What isn't so pleasing is his recent denial of still being in a romantic affair with Sira Kante, not after we caught a glimpse of her with the OBO's customized gold chain on Instagram.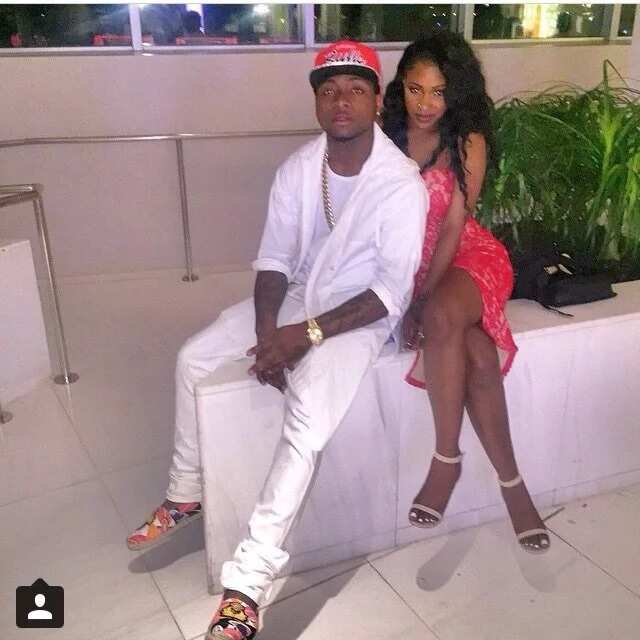 Sira through her account (inkmyafrica) had put up an image of her with the chain on, and David via his davidoofficial account 'liking' it only a few minutes after on Sunday, July 26.
And so it's quite disturbing this revelation, especially with David taking to Twitter to counter this.
He wrote; 'Awon oniranu….rumour carrier.. Only Woman in my life right now is my daughter so blogs stop talking sh*t' a few days ago, July 28 to be exact, taking the suspense surrounding him and Sira to new heights.
Source: Legit.ng