N18,000 Is No Longer Reasonable As Minimum Wage- NLC
Nigeria Labour Congress (NLC) President, Ayuba Wabba, has said that they will submit a new minimum wage to the National Assembly as N18,000 minimum wage is no longer reasonable.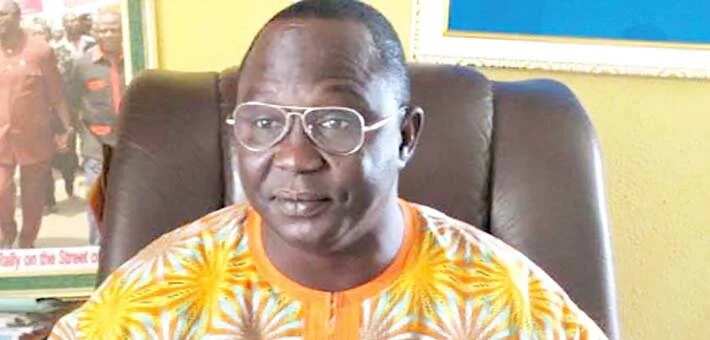 This statement was made when the NLC mad a courtesy visit to Bukola Saraki, the senate president on Thursday in Abuja.
He said that the reason is due to the economic reality and the last time the Minimum Wage Act was propagated by the National Assembly was in 2011 and is due for evaluation.
"As we also indicated in this year's May Day address,the five-year circle, during which the National Minimum Wage is due for review, is here.
"The devaluation of the Naira from N150 to $1 to about 242 to $1 today underscores the  grim situation for salary earners in the country, against the fact that our economy is import driven.
"The devaluation in simple economic terms, means that the purchasing power of the ordinary Nigerian wage earner is grossly devalued.
READ ALSO: NLC Gives Buhari Advice On How To Conserve Public Funds
"The 18,000 Naira minimum wage is no longer realistic as a minimum wage.
"As a result of this grim economic reality, Congress will soon submit a New Minimum Wage demand, which we hope will be negotiated by the tripartite negotiating team.
"Our hope is that when the end product of that negotiation is brought before the National Assembly for legislation, it will be treated with dispatch", said Mr Wabba.
Mr Wabba also that the high profile corruption cases need to be handled more harshly in order for it to be reduced. He said if this isn't treated in such manner, the perpetrators might think they can get away with anything as NLC has a key role to play in this.
He also pledged readiness to partner with the legislatures and the nation to eradicate corruption and enforce refining of oil.
READ ALSO: President Buhari Plans To Cut His Own Salary And Allowances
Following the reduction of salaries from N150bn to N120bn, he stressed that the citizens still that huge sum of money as a wastage and appealed for a reduction in high cost of governance and transparency in the National Assembly.
Prior to that, he tasked the National Assembly budget as to how their remuneration was increased from N53 billion in 2003 to N154bn in 2011.
He also urged that the National Assembly delegates a legislation to certify that the nation's oil be refined locally in order to create jobs and control unjustified capital flight. He said that one of the promises the congress made was to revamp the labor sector both nationally and internationally and NASS should partner with them to achieve that aim.
Mr Saraki when giving his closing remarks, pledged his full support and commitment from the National Assembly and commended the group for their competence and zeal on the different issues.
"It is time for all of us including the workers to show serious commitment in the fight against corruption.
"At the end of the day, when you talk about oil theft, we have Nigerian workers at the terminals who surely must know everything that is going on.
READ ALSO:  N18,000 Minimum Wage Is Not Longer Reasonable – Oshiomhole
"We have a great opportunity with President Buhari who had demonstrated the will to fight corruption has eliminated the excuse that even if a corrupt act is reported, the system is corrupt right from the top.
"I am making a commitment on behalf of the National Assembly led by myself that we are assuring you that, we are committed to fight corruption.
"We now need the cooperation of our workers who see it all, let us fight thins thing collectively", he said.
Mr Saraki stressed that there was need to address some of the areas of oversight and a committee was set up to that effect in which a report to that effect should be stated when the recess is over.
He said fighting corruption is a collective responsibility and can be stopped as soon as possible with the cooperation of NLC.
Source: Legit.ng