Buhari Will Not Probe Obasanjo's Administration
A presidential spokesperson has said Muhammadu Buhari will not extend his corruption probe to the administration of Olusegun Obasanjo.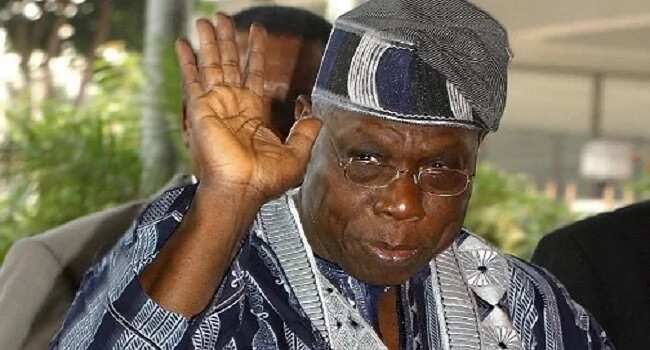 Buhari on numerous occasions vowed to prosecute corrupt officials of the past administration. He reaffirmed his commitment to punishing the guilty while speaking on Tuesday, July 21, in the course of his US visit.
Femi Adesina, the special adviser on media and public affairs to the president, explained that it would concern only the cabinet of Goodluck Jonathan.
He was quoted as saying by Premium Times:
"If you recall, that was already settled before he got inaugurated as president. He has said he will not waste time digging into the far past.
READ ALSO: How I Knelt Down To Beg For Buhari – Dasuki Recalls Shocking Facts From The Past
"The far past will includes Obasanjo and others. But the president has said he will not waste time to go that far."
Regarding Buhari's decision to travel to the States with his son Yusuf, Adesina blasted the critics saying there was nothing wrong about the move.
"There is absolutely nothing wrong with the president travelling with one of his sons. It is an acceptable and standard practice. He could go with up to four members of his family.
"Don't forget that when former President Bill Clinton visited Nigeria while he was in office, he came with his daughter, Chelsea.
READ ALSO: Is Buhari Taunting US? Read 25 Highlights Of His Speech At Institute Of Peace Today
"President Barack Obama travels with his children and so the President of Nigeria can travel out with three or four of his children. Late President Umaru Yar'Adua used to travel with two of his sons and one of his grandchildren."
Meanwhile President Muhammadu Buhari's four-day visit to the US yesterday came to an end, and the president returned to Nigeria. On his foreign trip, Buhari met with Barack Obama and other senior American officials, with whom he discussed further cooperation between the two countries.
Source: Legit.ng