Buhari Discussing Boko Haram With Obama
President Muhammadu Buhari is meeting with his American counterpart Barack Obama at Oval office of the White House.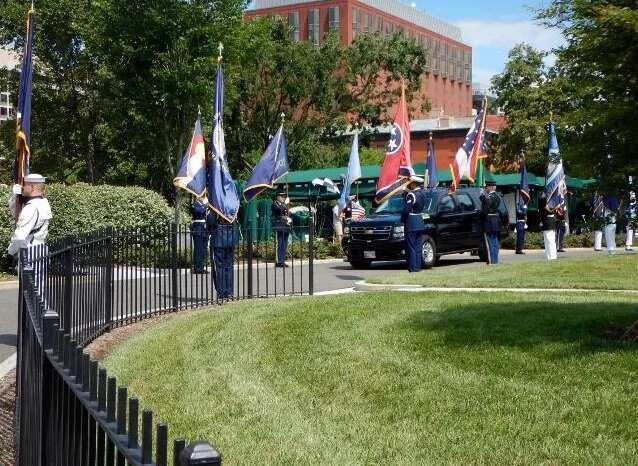 U.S. President Barack Obama meets with Nigerian President Muhammadu Buhari (L) in the Oval Office of the White House in Washington July 20, 2015.
Nigerian leader stepped out of the Blair's House at about 2:12 Nigerian time and drove straight to the meeting with Obama, who is expected him.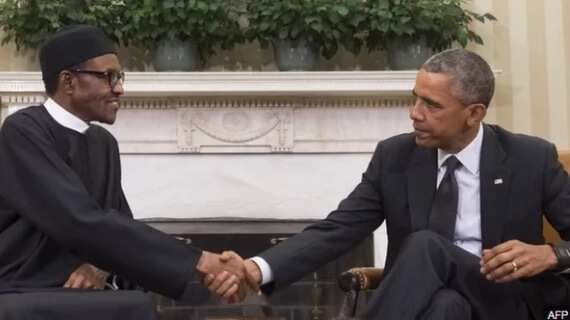 Buhari will also have a high-level meeting with Joe Biden, the United State Vice President.
At start of meeting with President Buhari, Obama hails the peaceful transition to new government in Nigeria.
President Obama noted Buhari's 'very clear agenda of defeating Boko Haram and extremists of all sorts" in Nigeria.
READ ALSO: Buhari Discussing Boko Haram With Obama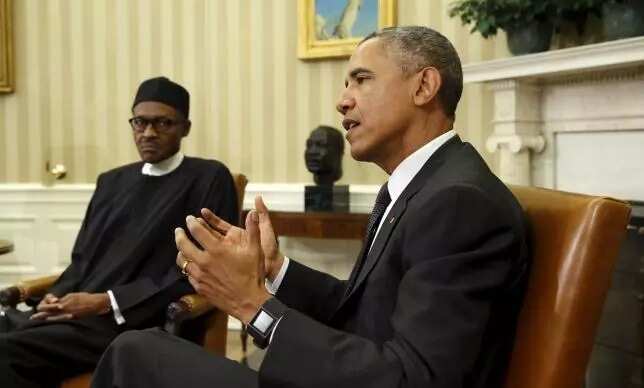 He was accompanied by Professor Adebowale Adefuye, Nigeria's Ambassador to the United States, and a few members of his delegation from Nigeria.
It should be noted that President Buhari and his entourage had a private dinner with former US Secretary of State, Madeline Albright at the Blair House on July 19, Sunday.
Buhari's stay at the Blair house, which was named historic, saved Nigeria up to $15,000 per night at nearby hotels.
Source: Legit.ng