Ukraine To Assist Nigeria In Boko Haram War
One more country confirms supply of weapons to Nigeria in fight against Boko Haram insurgency.
Joseph Dempsey, the research analyst of defence and military analysis programme, contributor to 'The Military Balance' has said that Ukraine will assist Nigeria.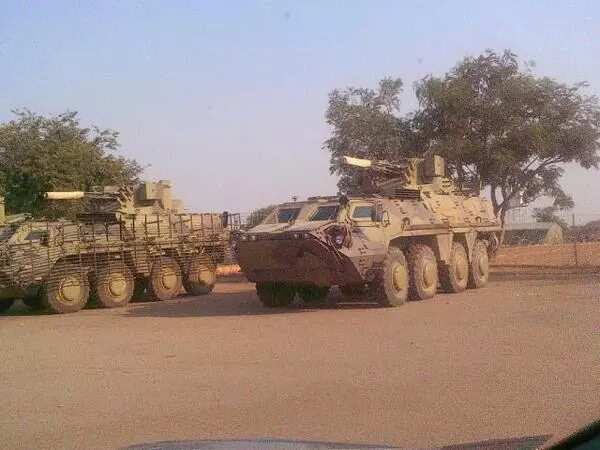 He shared the information on his twitter handle this afternoon:
Check out some facts:
T-72 MBT - One of the most successful post-World War 2 tank designs of all time is the T-72, following behind the T-54/T-55 series.
The BTR-4 - "Bucephalus" is a 8x8 wheeled armoured personnel carrier (APC) designed in Ukraine by the Kharkiv Morozov Machine Building Design Bureau (SOE KMDB) as a private venture. The prototype, which was designed as a private venture, was unveiled at the Aviasvit 2006 exhibition held in Ukraine in June 2006.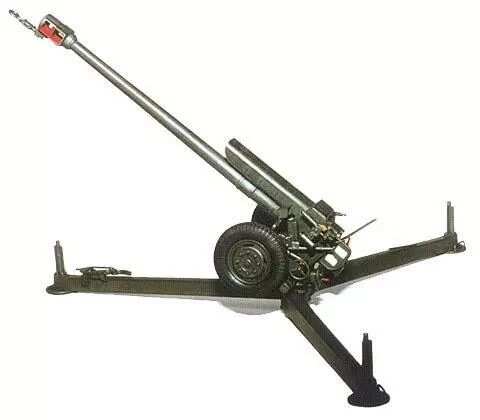 READ ALSO: NAF Use Weaponised Helicopters Against Boko Haram
D-30 Arty  - The 122-mm howitzer D-30 is a Soviet howitzer that first entered service in the 1960s. It is a robust piece that focuses on the essential features of a towed field gun suitable for all conditions. The D-30 has a maximum range of 15.4 kilometers, or over 21 km using RAP ammunition.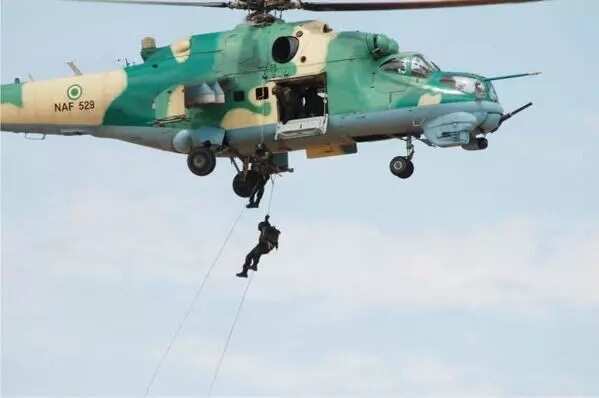 The Mi-24 (NATO designation Hind) is one of the most widely-known assault helicopter gunships in the world, and remains in service with at least 50 air arms.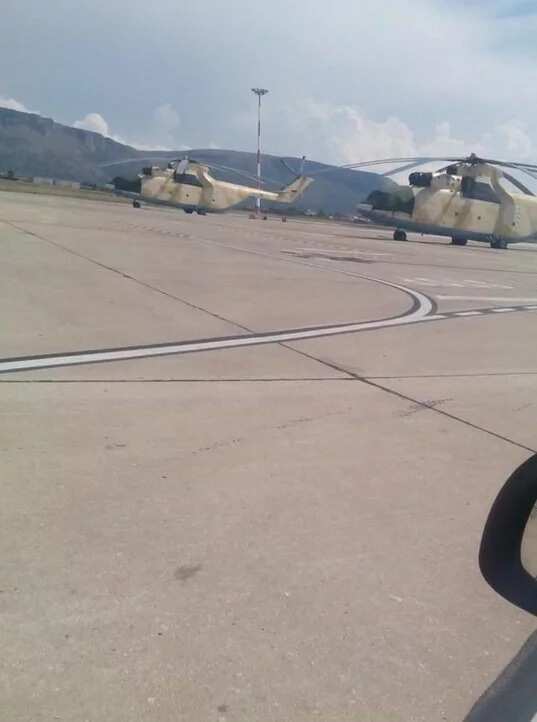 It should be noted that in the past weeks, Boko Haram insurgents have attacked villagers and bombed churches and mosques across Nigeria's North, challenging the new President Muhammadu Buhari's promises to stop the six-year terrorism.
The insurgents have carried out frequent bombings since it was weakened by a regional military offensive to recapture most of the territory it had controlled.
The group is still holding many women, girls and children captive, including 219 schoolgirls it kidnapped from a school in Chibok in April last year.
Source: Legit.ng