North Strategises To Take Over NNPC
Less than three days after President Muhammadu Buhari, sacked the board of Nigerian National Petroleum Corporation, indication has emerged that there is intense lobbying from powerful forces in core North to fill the positions of Group Managing Director (GMD) and those of Executive Directors, Daily Sun reports.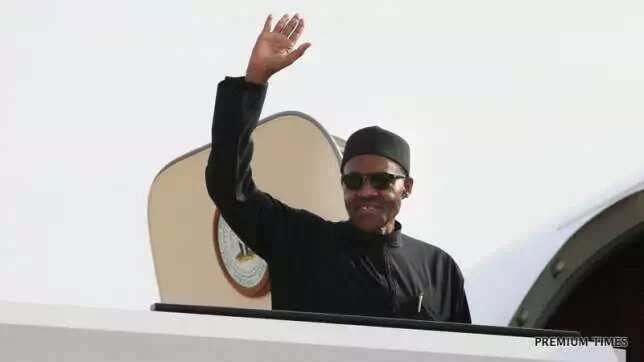 It was gathered that eight new structures for the corporation are being proposed and it is waiting for the president approval.
It was learnt that Buhari's proposed restructuring of NNPC may likely lead to the sack of other Managing Directors and General Managers.
For this new structure to take off effortlessly, it was gathered that some powerful northerners from the core northern states are gearing up to fill existing vacancies, while other not too juicy positions would be left for officers from other part of the country, the report stated.
READ ALSO: "Why Buhari's Order To Dissolve NNPC Board Is A Formality"
Further findings revealed that three names from the North-West and North-East zones are believed to have been picked for consideration and possible approval for the position of GMD of the NNPC. The three persons are: Malam Isa Inuwa from Kano State, Dr. M. K. Baru, Bauchi and Alhaji Sa'adi Farouk, Sokoto State
Dr. Baru is a former Group General Manager of NAPIMS, a subsidiary of the NNPC, while Malam Inuwa, who has a background in Accounting, is the Deputy Managing Director/Chief Executive Officer of the Nigeria Liquefied Natural Gas (LNG). Alhaji Farouk, had also served as Group Executive director (GED) Exploration Production of the NNPC.
READ ALSO:  Buhari Move To Overhaul NNPC Causes Tension
According to a source, some powerful forces from the North, who are close to the Presidency including governor of one of the North-West states, are pushing for the approval of the new structure and the appointment of one of the names penciled for the position of GMD.
Other contenders, who are not from the North are: Oando's Mofe Boyo, Chief Pius Akinyelu, a former Executive Director at Mobil, Boyo Ibirogba, Mr Udom Inoyo, a former Director at Mobil and former Minister of Works, Christopher Aigbovbiosa Ogiemwonyi, who was GED at the NNPC and the current GED Gas, Mr. Ige.
Source: Legit.ng