Radio Biafra's Hate, Secession Propaganda Dangerous
Editor's note: The emergence of Radio Biafra's account on Twitter has drawn attention to their broadcasts that, subsequently, generated public concern. The Legit.ng columnist 'Yomi Kazeem draws parallels between Nigeria and Rwanda's history; Rwandan genocide, he reminds, also stemmed from seemingly 'harmless' radio messages of hate and secession propaganda.
This article expresses the author's opinion only. The views and opinions expressed here do not necessarily represent those of Legit.ng or its editors.
In 1994, the Rwandan genocide resulted in the loss of around 20% of the total population of the country. Widely condemned for its brutality, the genocide targeted the Tutsi population of Rwanda for a fierce 100-day period of violence that reshaped the country's history. One of the main causes of the violence which led to the death of hundreds of thousands was the establishment of Radio Télévision Libre des Mille Collines [RTLMC; French for "One Thousand Hills Free Radio and Television," as Rwanda is often described as "the land of a thousand hills"] in 1993. Projecting hate speech and propaganda against the Tutsis, the radio station played a critical role in contributing to the tensions and incited a significant amount of hostility. In 2003, the executives of RTLMC were sentenced to prison by a UN tribunal for their role in the genocide.
All of the above highlights just how devastating the effects of hate speech (and media) can be, and, with the recent emergence of Radio Biafra on social media, it seems critical for Nigerians to revisit that sad part of Rwanda's history. Radio Biafra is led by a group of people who seemingly think that despite the events of the Civil War, calling for secession of the South-East is still an achievable target. Their calls, however, are laced with hate speech and exhortations for 'war,' with one of the main proponents reportedly comparing himself to Adolf Hitler.
Predictably, it has come become a raging subject on social media platforms, with many South-Easterners, whom Radio Biafra claims to represent, denouncing the station and its messages.
However, and unsurprisingly, there are some who have endorsed the messages of Biafra Radio – and therein lies the danger.
The media has always played a powerful role in influencing thoughts and actions, and with the emergence of social media as a tool of mass engagement, hate speech can catch on much quicker. That makes media like Biafra Radio even more dangerous. In a country like Nigeria, which has a turbulent history of ethnic-driven violence as well as riots, and still struggles with tribal sentiments even within homogeneous groups, the prospect of a tool that generates more tension is menacing.
If the world needed an example of how race- and tribe-driven sentiments can cause real damage even in the new age, the shooting of nine black people in a historic church in Charleston, South Carolina, by a young white man who apparently believed in "white supremacist ideals" was a timely reminder that there will always be situations where people believe fully in such philosophies and will go to extra, and dangerous, lengths just to make a statement.
READ ALSO:
UPDATED: Senator, Eight Others Killed In US Church, Police Catch Killer
5 lessons Nigeria Must Learn From The Charleston Shooting
It must also be said though that the emergence of the Biafra Radio is perhaps the result of the suppression of sentiments by those affected by the Civil War. Nigeria has never gone through a serious or recognized process of reconciliation in the aftermath of the war, and there is no official account of the events between 1967 and 1970 either. Almost as if it never happened, the Civil War is hardly discussed and the subject of history – which would ideally help young Nigerians understand it – has been expunged from school curriculum. It is the vagueness of issues surrounding the war that seemingly empowers various people to push different narratives.
In its early days, RTLMC was dismissed as a joke by western diplomats; eventually, it turned out to be anything but. To those who are quick to dismiss hate speech mediums as "jokes" that are "exaggerated", the ominous words of George Santayana: "Those who cannot remember the past are condemned to repeat it."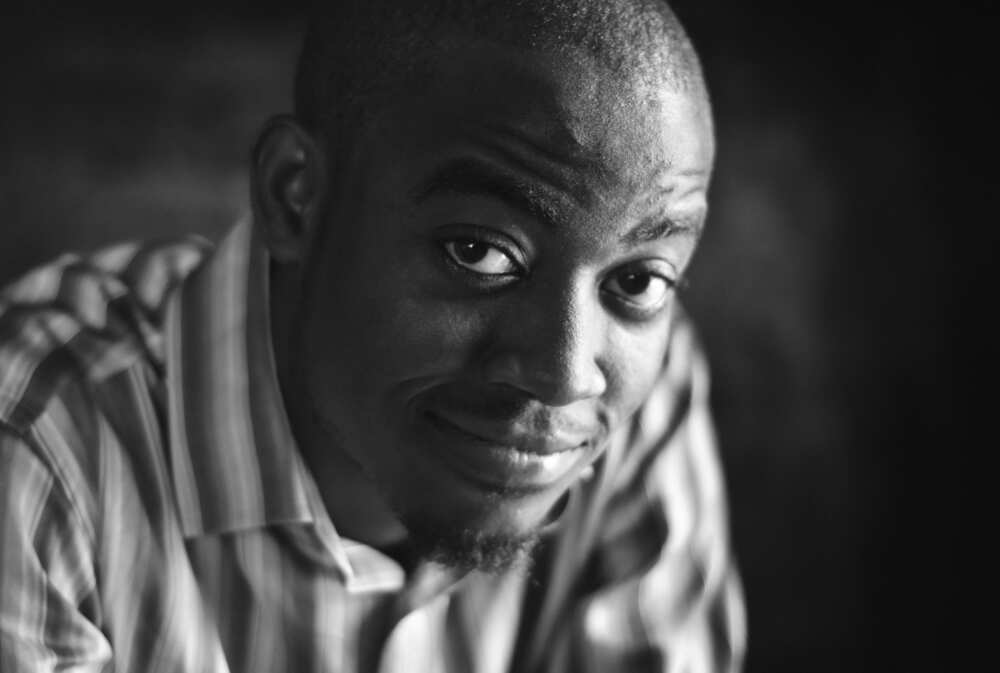 'Yomi Kazeem is a media professional based in Lagos, Nigeria.
Source: Legit.ng