Buhari Orders Demolition Of Military Checkpoints
Following the meeting with security chiefs, President Muhammadu Buhari has ordered the immediate demolition of all military checkpoints across the country.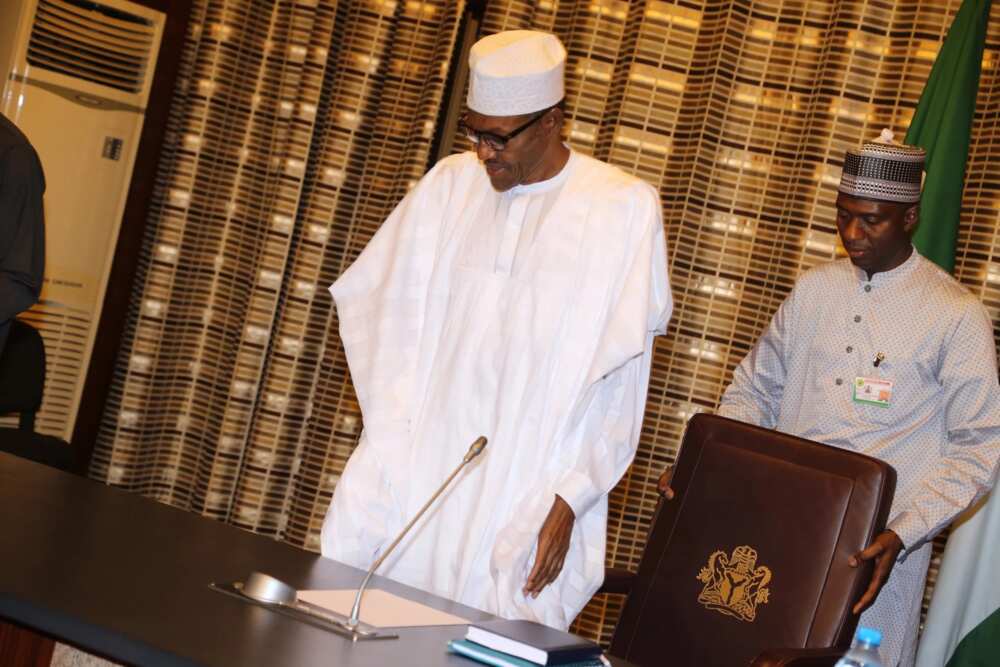 The News Agency of Nigeria cited Aliyu Ismail, the permanent secretary, ministry of defence, as unveiling this information.
READ ALSO: President Buhari Meets Service Chiefs 
According to the permanent secretary, the meeting with the security chiefs was to give them the opportunity to brief the president on the implementations of recent decisions reached on the fight against insurgency.
Details of the order is still being awaited, and it is unclear whether checkpoints in states in the North-East, installed in the spate of the Boko Haram terrorist attacks, would also be destroyed.
Army checkpoints multiplied nationwide after the insurgency intensified, causing terrible traffic snarls and subjecting commuters to much hardship.
READ ALSO: Lagos Lawyer Drags Buhari To Court
Meanwhile, security experts insisted that it was better for Nigerians to cope with the inconveniences because of military checkpoints than let Boko Haram militants a free access to targets in cities.
It should be noted that President Buhari on June 22, held a closed-door meeting with service chiefs at the presidential villa, Abuja.
The president has several times assured Nigerians of the state of the commitment of his administration to degrade the insurgency which had necessitated the relocation of the command centre of the military to its epicentre.
Source: Legit.ng