Four Nigerians Awarded By Queen of England
On June 22, Monday, four Nigerians will receive the inaugural Queen's Young Leaders Awards at the United Kingdom's Buckingham Palace.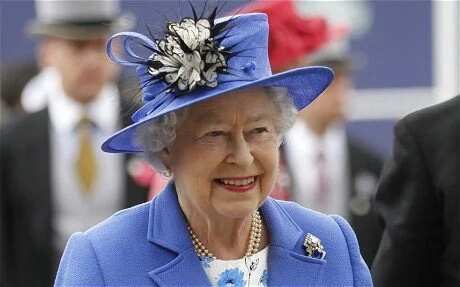 The Punch reports that Queen Elizabeth II will present awards to Isaiah Owolabi, Kelvin Ogholi, Nkechikwu Azinge and Oladipupo Ajiroba.
According to a statement made by the Queen's Young Leaders (QYL), apart from the four beneficiaries from Nigeria, Canada, India, Cameroon and South Africa have three winners each.
The award winners are being recognised by the Queen of England for raising awareness and inspiring change on a variety of different issues including education, gender equality, mental health and disability equality.
"We are very much looking forward to welcoming the first Queen's Young Leaders to London on the 22nd (of June). It will be such an honour to witness these exceptional young people receiving their awards from Her Majesty the Queen for their incredible work in their countries and across the Commonwealth," Astrid Bonfield, the executive of the Queen Elizabeth Diamond Jubilee Trust, said.
READ ALSO: Ngozi Okonjo-Iweala Awarded By Yale University
One of the beneficiaries, Isaiah Owolabi is a co-founder of Hacey's Health Initiative.
On June 17, speaking with journalists during a courtesy visit by the British High Commission, he stressed that the award placed great responsibilities on him.
"The success is collective. I am happy and also surprised by the award. I see the award as a bigger responsibility and an opportunity to further impact on the life of others. This award will provide needed boost to our efforts at the HHI to continue to engage the public and private sectors and the people on the need to pay more attention to health, women and girls issues in the society," he said.
Before the official meeting with the UK monarch at the palace, the winners will also visit the UK Prime Minister, David Cameron, the UK headquarters of Twitter and the British Broadcasting Corporation.
Source: Legit.ng