NBA Finals: Five Players To Watch Out For
The National Basketball Association finals is fully underway with the Cleveland Cavaliers so far leading the series against the Golden  states Warriors 2 games to one.
Here we list some of the world's most toughest, skilled and athletic basketballers who have fought battled and grinded their way into the finals.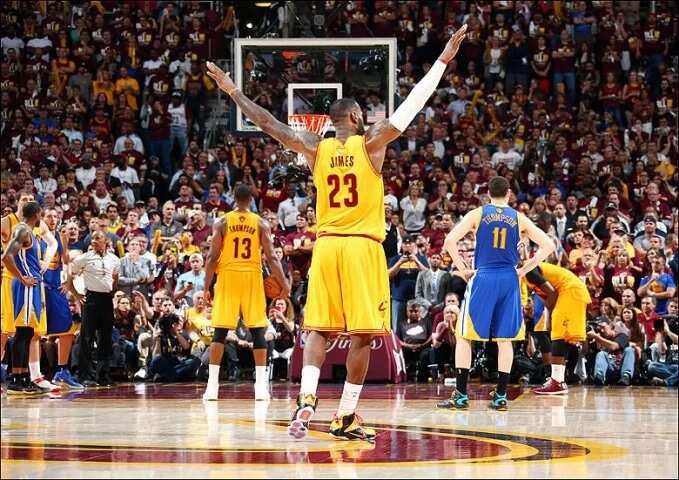 Here are the Cleveland Cavaliers Big five, these guys have been said to have no chance of winning the finals or even getting close to the finals after they lost All Stars, Kevin Love (Against Celtics) and Kyrie Irving (Against Warriors) and also their Brazillian Big man, Andy Varrajao (early in the season) but with their choking defence and grind based attack they have finally secured a 2-1 lead over well famed Warriors attack.
Lebron James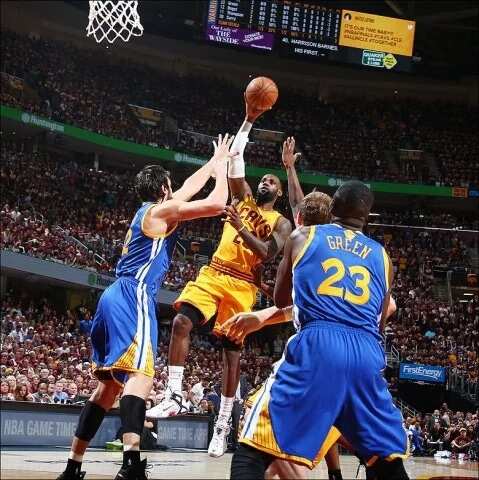 Undeniably the greatest basketballer of his generation, when he came back home to the Cavs after his four years stint in Miami he promised that it won't be easy to get to the promised land and win the Cavs their first trophy but his play so far has been elite.
Lebron is averaging so far in these finals, 41 points per game, 12 rebounds per game and 8.3 assists per game.
He  leads all players in points and assists averages and is 4th in rebounds.
He has had to give up his effective efficient game and has decided to go all out due to Cavs being severly undermanned, the Cavs are so undermanned that they are still listing Kyrie Irving in the team because they have by nba law must have a full bench.
Tristan Thompson
He is the ideal description of a man being a beast on the boards, he attacks the boards like so hard that teams have been forced to only concentrate on him during any missed shot.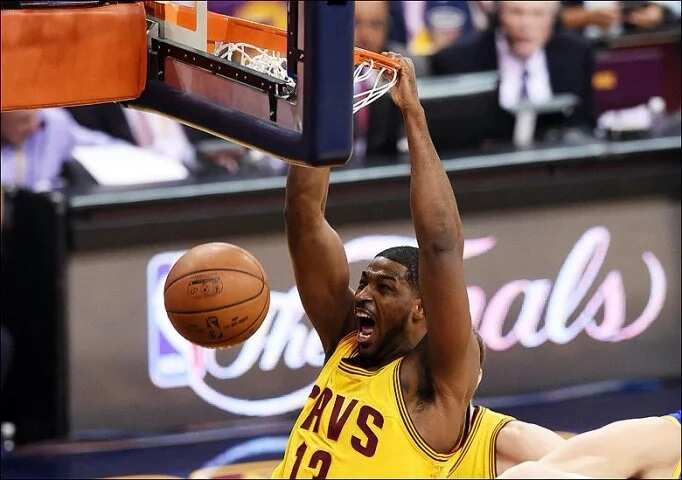 The young 24 year old Canadian who is in his contract year is averaging 14 rebounds per game, leads the series in rebounds and has been a nightmare for the otherwise influential Bogut and Draymond Green.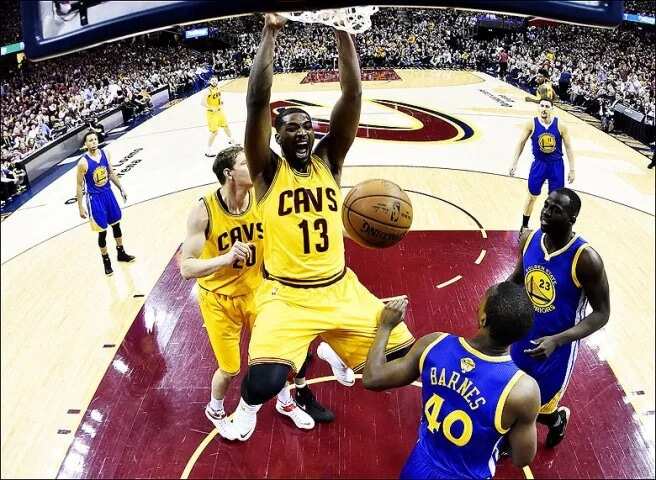 He has insured that he will definately get paid this offseason.
Imam Shumpert
His rise to prominence has been a miracle so far having been looked as unwanted in the New York Knicks line up, he has come to Cavs and established a name for himself as truly a 3 and D guy.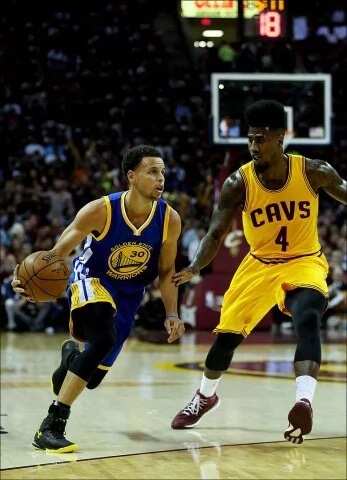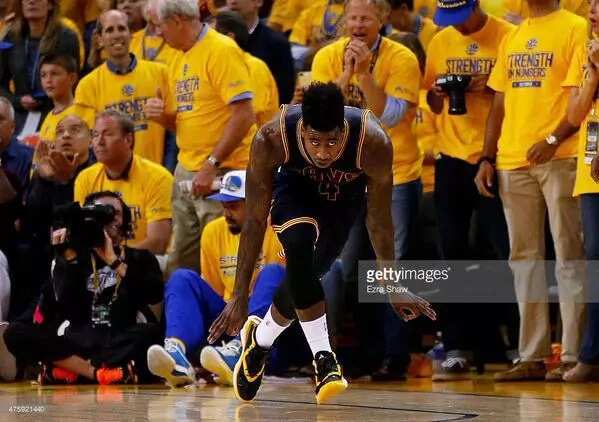 He has made the likes of All stars Derrick Rose, Klay Thompson Kyle Korver seem useless sometimes in their hard fought series.
He is second in steals only to injured Kyrie Irving, averaging 3.3 steals per gam so far in this series.
Timofey Mozgov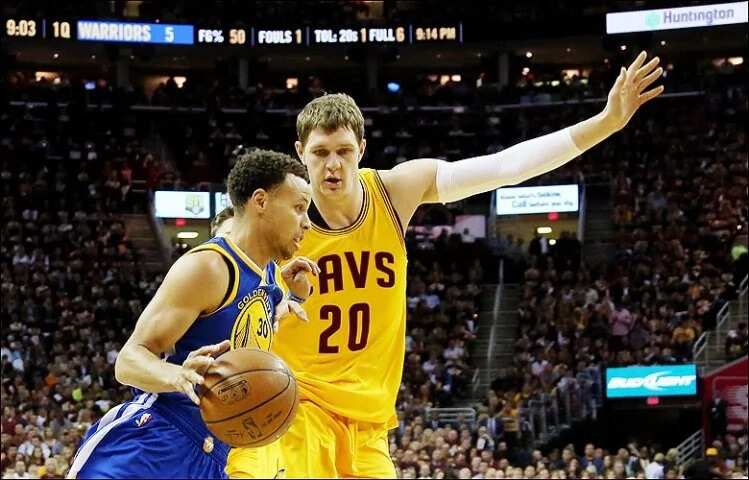 Timofey has come a long way following his horrid spell in Knicks and average spell in Denver, he was brought to secure the centre for the cavs and he has done a good job, helping in their resurgence to form in January.
Timofey has been terrorizing Bogut in the centre all series and has been having the fun of his life playing effective pick and rolls for the Cavs.
Mathew Dellavadova
If there is ever a fairy tale story about this final its going to be about this odd looking fiesty Australian, who has come of age in this finals.
Even when Kyrie was around, the critics had expected the Warriors to tear the Cavs apart with their sweet fast movement and efficient three point play and when Kyrie went down everyone expected this to be a sweep but ol boy where they wrong.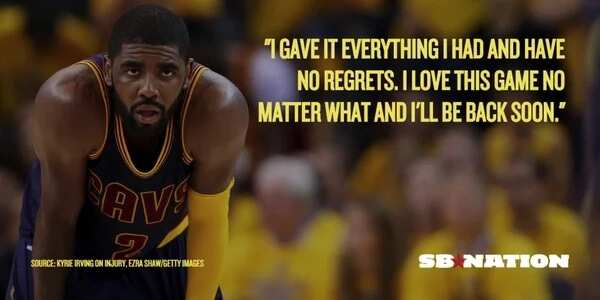 The back up point guard from the Cavs showed us why he is in the team, producing big in defence (Game 2) and Offence (Game 3). Delly as Cavs fans love to call him produced an amazing defensive show, marking down Steph Curry and showing us what it means to the Cavs to win the title.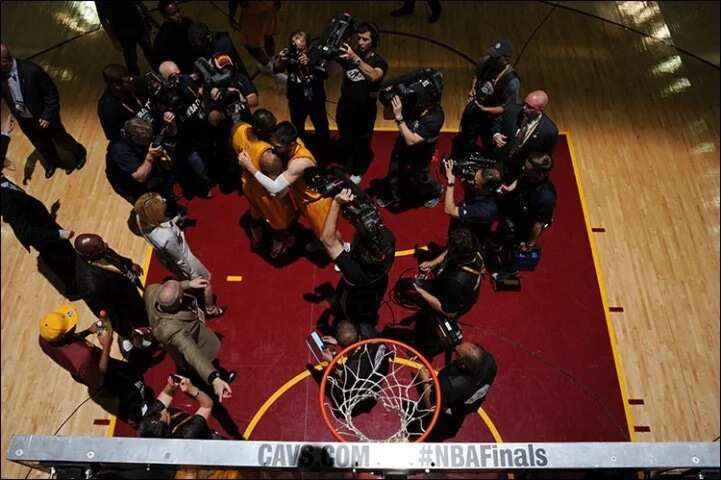 The World couldn't believe that the splash brother and MVP of the season couldn't even get in a groove in Game 2 and only had to use illegal screens to get his shot off late in game three.
Later we will survey the Warriors team but we have to give it up to the Cavs even if the finally get gassed out, they have been playing exceptional tight basketball, something that their rookie coach implemented when he coached the Russian Basketball team to win the Eurobasket against a highly favoured and NBA filled Spanish team in 2007.
Warriors Coach Steve Kerr and assistant Gentry will need to figure out a way to handle this type of basketball, which critics have labelled as simply Memphis with a determined Lebron.
Source: Legit.ng