Boko Haram: Buhari And Deby Hold Talks
President Muhammadu Buhari has arrived Chad for talks with his Chadian counterpart, Idris Deby, as Nigeria and its neighbours find lasting solutions to the lingering crisis in the north-east region of Africa's biggest oil producer.
Buhari, who visited Niger yesterday had promised to tackle the issue of Boko Haram head-on immediately he assumes office.
The president who recently advised Nigerians to exercise patience with him held talks with Deby in the presidential palace of the country after he inspected a guards parade with his host by the country's armed forces.
Buhari had thanked the Chadian and Nigerien governments for their cooperation in rooting out members of the Boko Haram sect in his inauguration speech in Eagles Square, Abuja.
READ ALSO: Gamboru Market Blast In Maiduguri Claims 30 Lives
Nigeria and its regional allies had set up a joint military force to tackle the insurgents earlier in the year. The joint task force made progress in the fight against the terrorists by dislodging them from their base and seizing many of their weapons. But the terrorists are still a threat to the regional neighbours as their activities have not been fully curbed.
Buhari's visit is meant to consolidate on the achievements recorded so far and open more channels for cooperation between both governments.
See photos from the visit below (courtesy Buhari's Facebook page):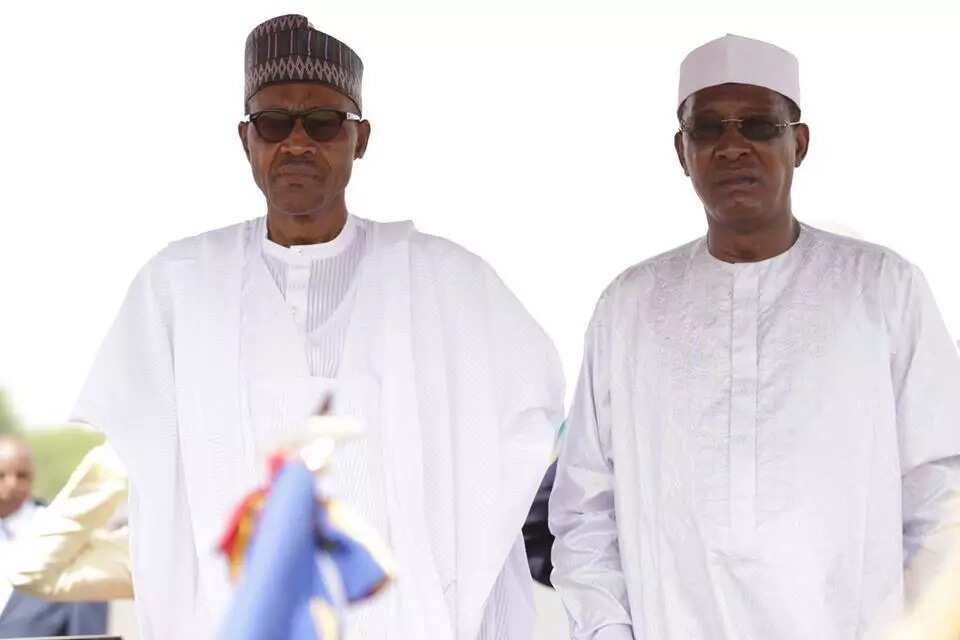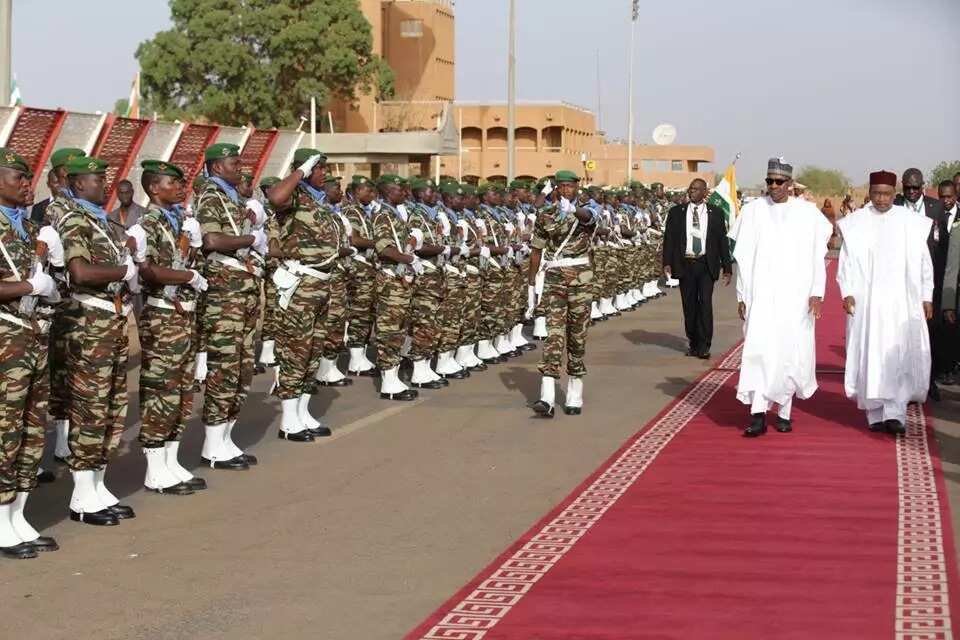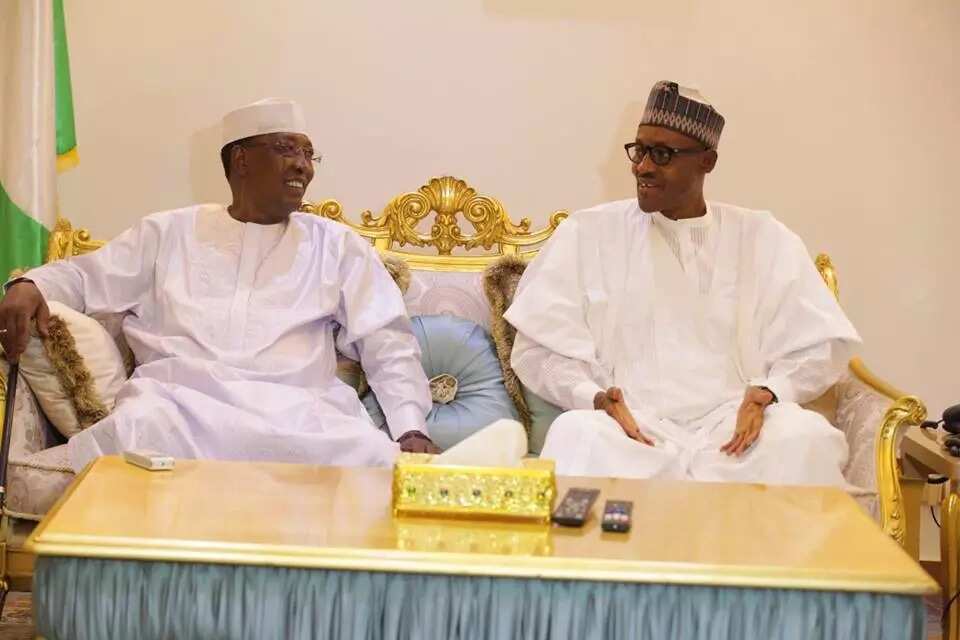 Meanwhile, the national chairman of the All Progressives Congress (APC), Chief John Odigie Oyegun has said Boko Haram insurgents will be in for surprises for daring the determination of President Buhari to end the insurgency.
Source: Legit.ng