Nigerian Senate Passed 46 Bills Into Law
The Senate on Wednesday passed 46 bills into law in less than 10-minute period.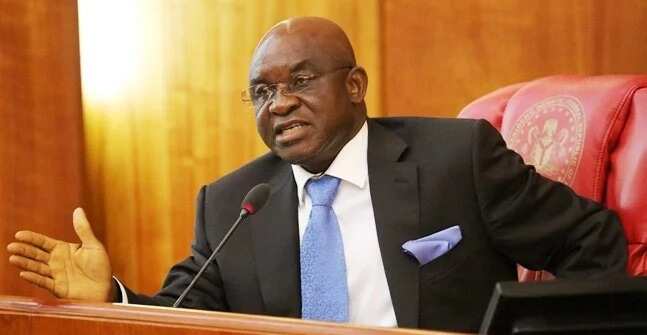 Vanguard reports that such a quick passage of bills, all introduced by Senator Ita Enang, generated furious reactions among other senators.
It was reported that the uproar continued despite the intervention of the Senate president David Mark.
The president of the Senate was said to have told those unsatisfied with the development to come up with their names and signatures for consideration tomorrow, the next legislative day.
READ ALSO: Saraki Gets More Endorsement For Senate President
The Senate passed the 46 bills just a day before the end of its four-year term, Premium Times reports, adding that today's session lasted for five hours.
Interestingly, in the past four years the National Assembly had managed to pass only about 106 bills.
While more details are still being expected, Nigerians have already started dropping comments on social media.
Meanwhile, tension over who would become the Senate president is still intensifying. The major rivals for the post are believed to be senators Bukola Saraki and Ahmend Lawan.
Source: Legit.ng